Skip to content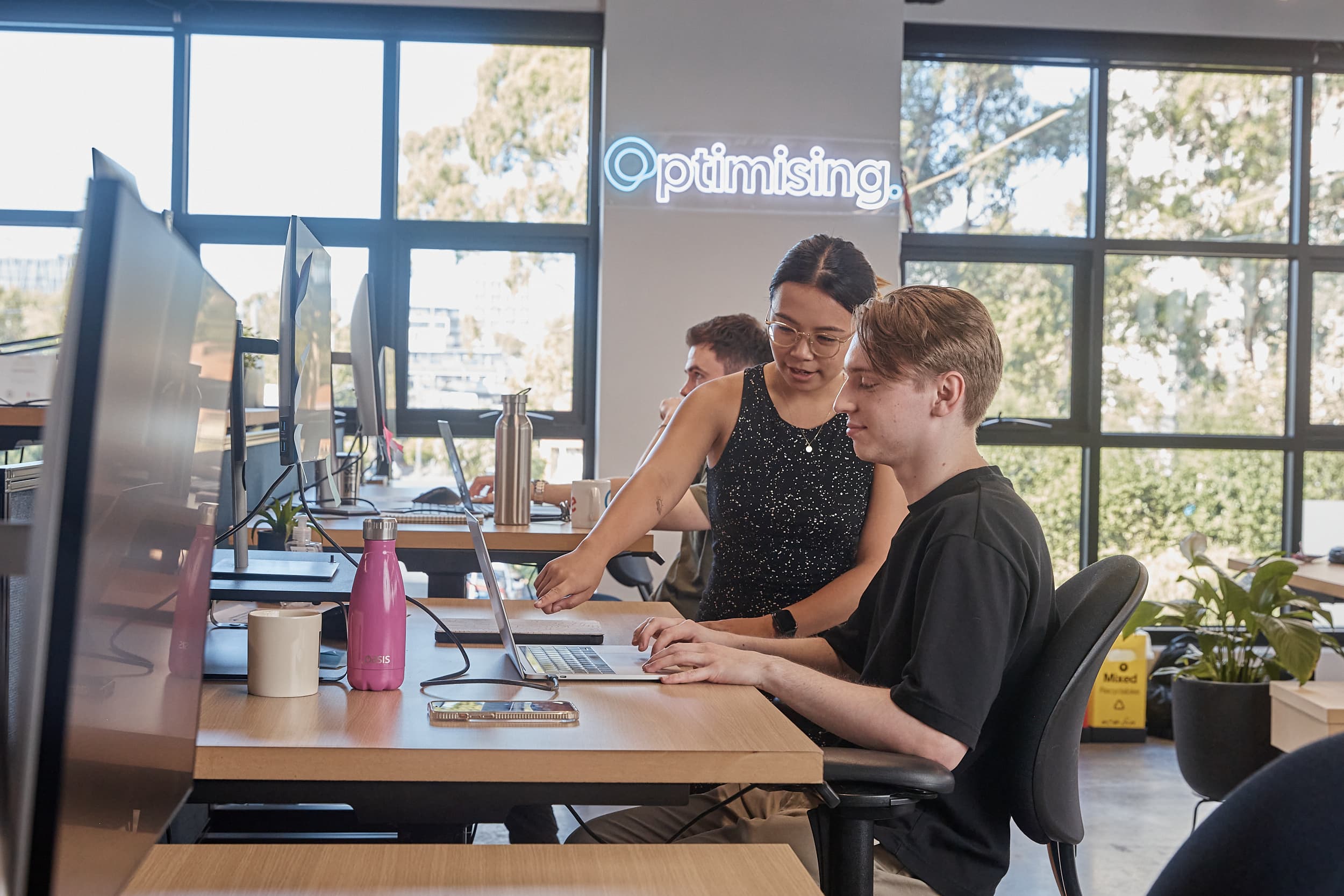 Making a Difference in 2022 & Beyond!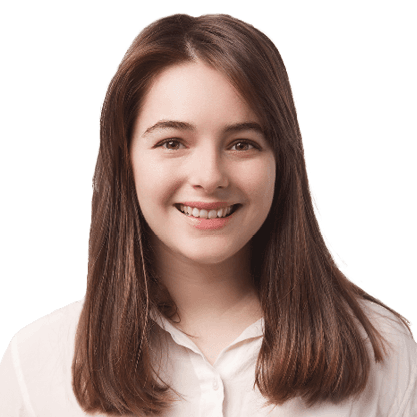 India Murphy
Content Specialist
As another year kicks off, Optimising reflects on what we've achieved so far.
But our work doesn't end here, there's still so much we are going to accomplish in 2023.
Aside from delivering killer results for our clients and keeping up with the innovative industry of SEO, Optimising is always looking for ways to make a difference. We define 'making a difference' as positively impacting our workplace, the environment and the greater community. Whilst we may not have the resources of a global enterprise, we've still got big ambitions to keep doing better.

So, what are some of the ways we've made a difference in 2022?
2022 was one of our biggest years yet with multiple new team members joining, an abundance of new clients and a great new office to enjoy. Here are some of our proudest achievements in the last year. 
Made positive mental health a priority
After two years of intensive lockdowns and remote working, we knew that ensuring our employees felt adequately supported was essential! Some of the initiatives to prioritise mental health included relaxing yoga sessions, a week of activities and guest speakers dedicated to R U OK? Day, and ensuring every team member felt appreciated through our Monthly MVP award. You can read more about our approach to promoting good mental health in the workplace here. 
Increased our 1% for the Planet Commitments
As an enthusiastic member of 1% for the Planet, we at Optimising are committed to doing our part for the environment. Through 1%, Optimising is connected to environmental organisations who have undergone rigorous vetting and are achieving measurable outcomes. Since we joined in 2020, we have donated to organisations including One Girl and WIRES Wildlife Rescue. Optimising has also been instrumental in encouraging other organisations to sign up to 1%, such as CERES and Cultivating Communities. The past financial year, we achieved more than our 1% commitment with our contribution totalling almost 2%!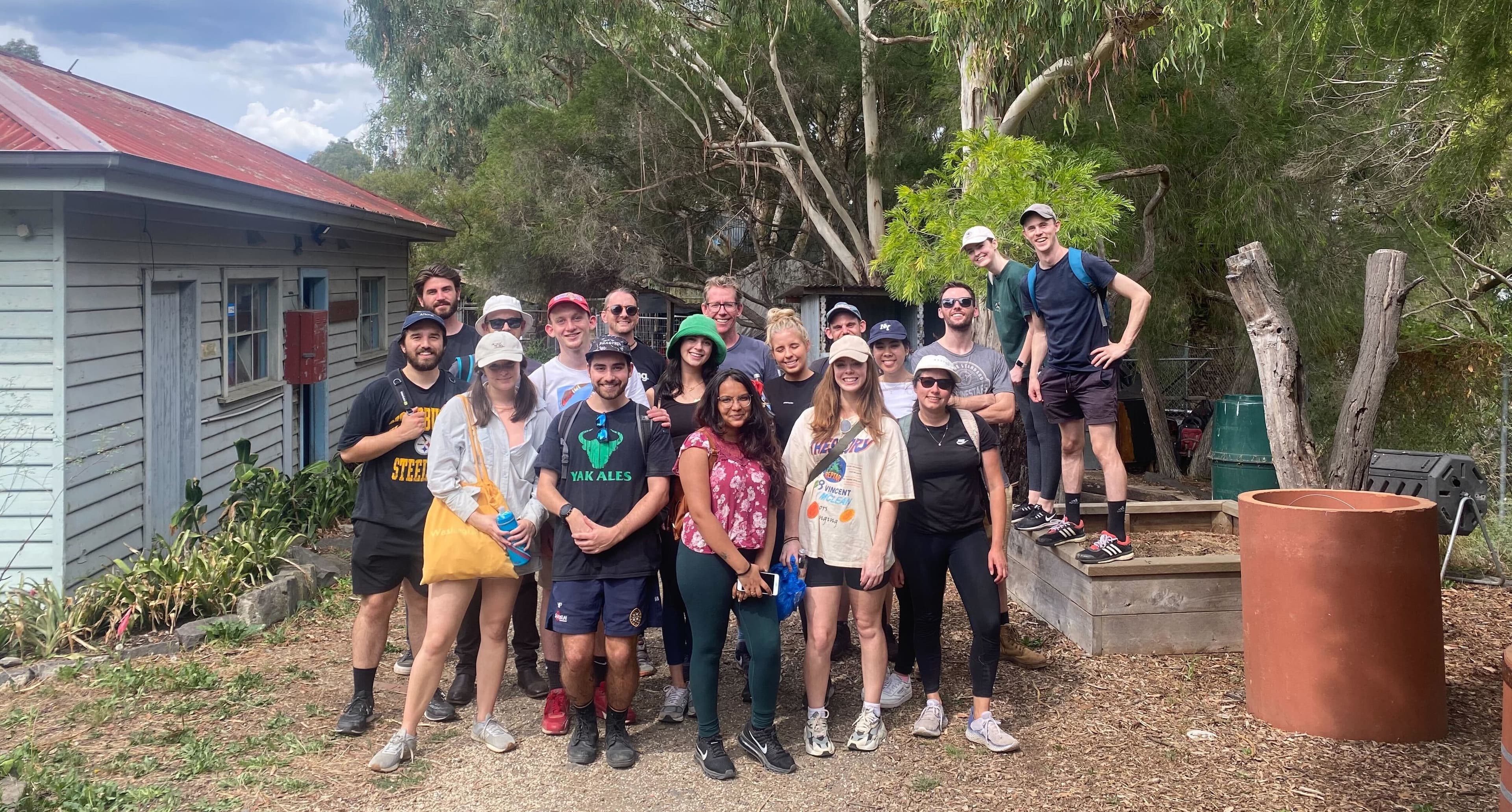 Volunteered with partner CERES
When we wanted to find a local environmental and social business to support as part of our 1% for the Planet commitment, CERES was the perfect choice! Not only did we donate to CERES, but we also provided pro-bono SEO work to promote their in-house brand CERES Fair Wood. We additionally took the opportunity to directly get involved by spending a Friday volunteering at CERES. This hands-on experience enabled us to learn more about the great work they do whilst also enjoying a day outside. 
Celebrated all the exceptional women we work with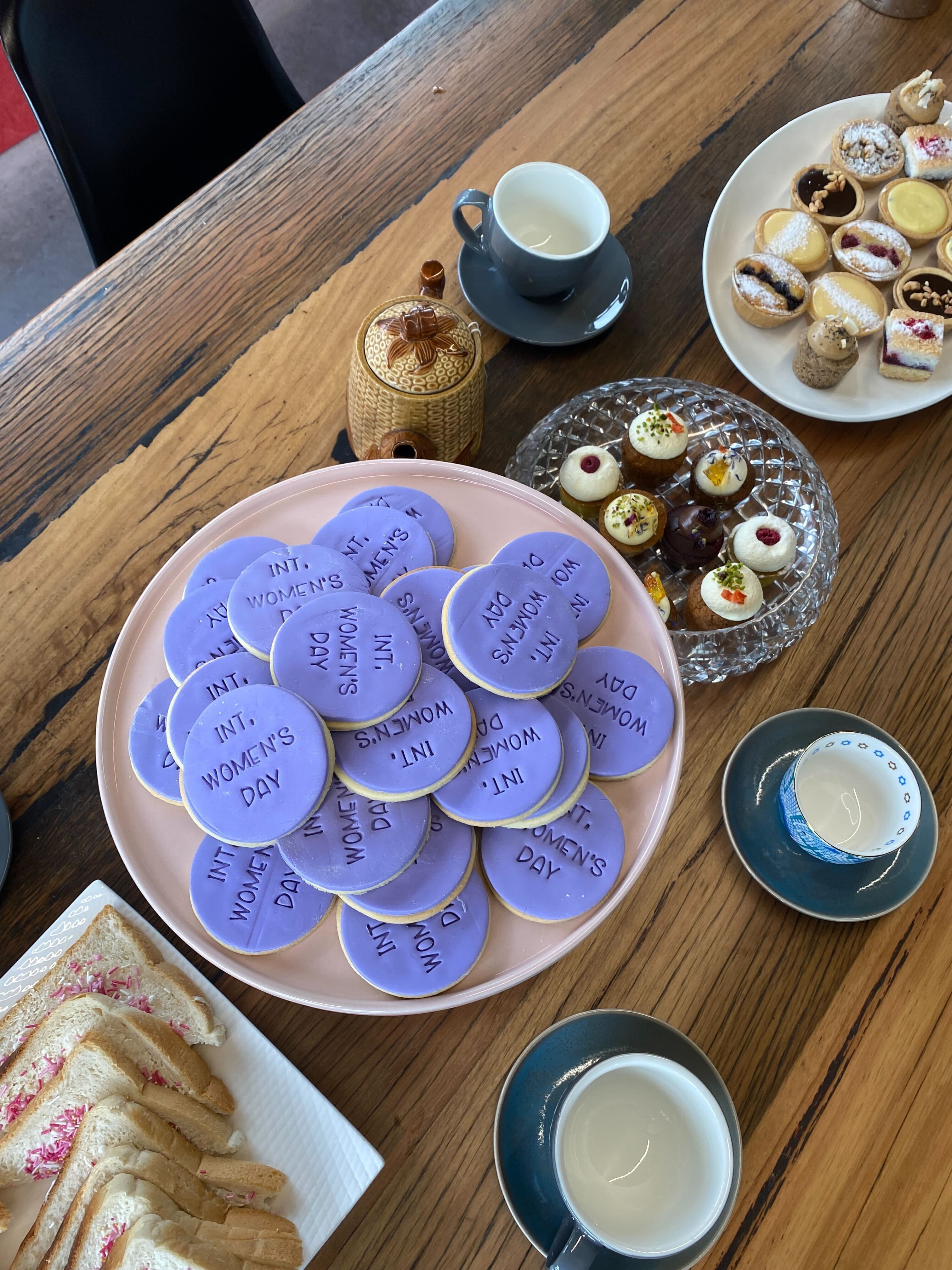 From Senior SEO Specialists to our People and Culture Specialist, we're lucky to have some pretty incredible women in our team! 
We took International Women's Day 2022 as an opportunity to recognise and celebrate all the women on our team with a delicious morning tea. The whole team was then treated to a Zoom session with guest speaker and media innovator, Sarah Wyse. 
Partnered with our neighbour Cultivating Communities
The Optimising office has the good fortune of being located across a lush garden growing vegetables, fruits and edible native plants. It's the hard work of environmental and social organisation Cultivating Communities. Their mission is to create fair and secure food systems for a healthy and sustainable world. Working with diverse and low-income communities, Cultivating Communities teaches valuable skills and helps connect people through food. We decided to partner with Cultivating Communities as part of our 1% for the Planet initiative so we could support the meaningful work they do within our local community. 
What we are striving to achieve in 2023
As much as we're proud of everything we've accomplished in 2022, the work doesn't stop there! Here's what we are hoping to achieve in 2023 and beyond!
Continue supporting Cultivating Communities
This partnership is just getting started! We're excited to keep supporting Cultivating Communities by donating through 1%, as well as being involved in funding their new Kitchen Garden Beds project. Alongside Homes Victoria, North Richmond Community Health and the Department of Justice, we are helping to fund 75 beds located on the North Richmond Public Housing precinct. These garden beds will be used for workshop activities and will grow produce that will supply the Belgium Avenue Cultural Catering Team and the Catering team and Café at North Richmond Community Health.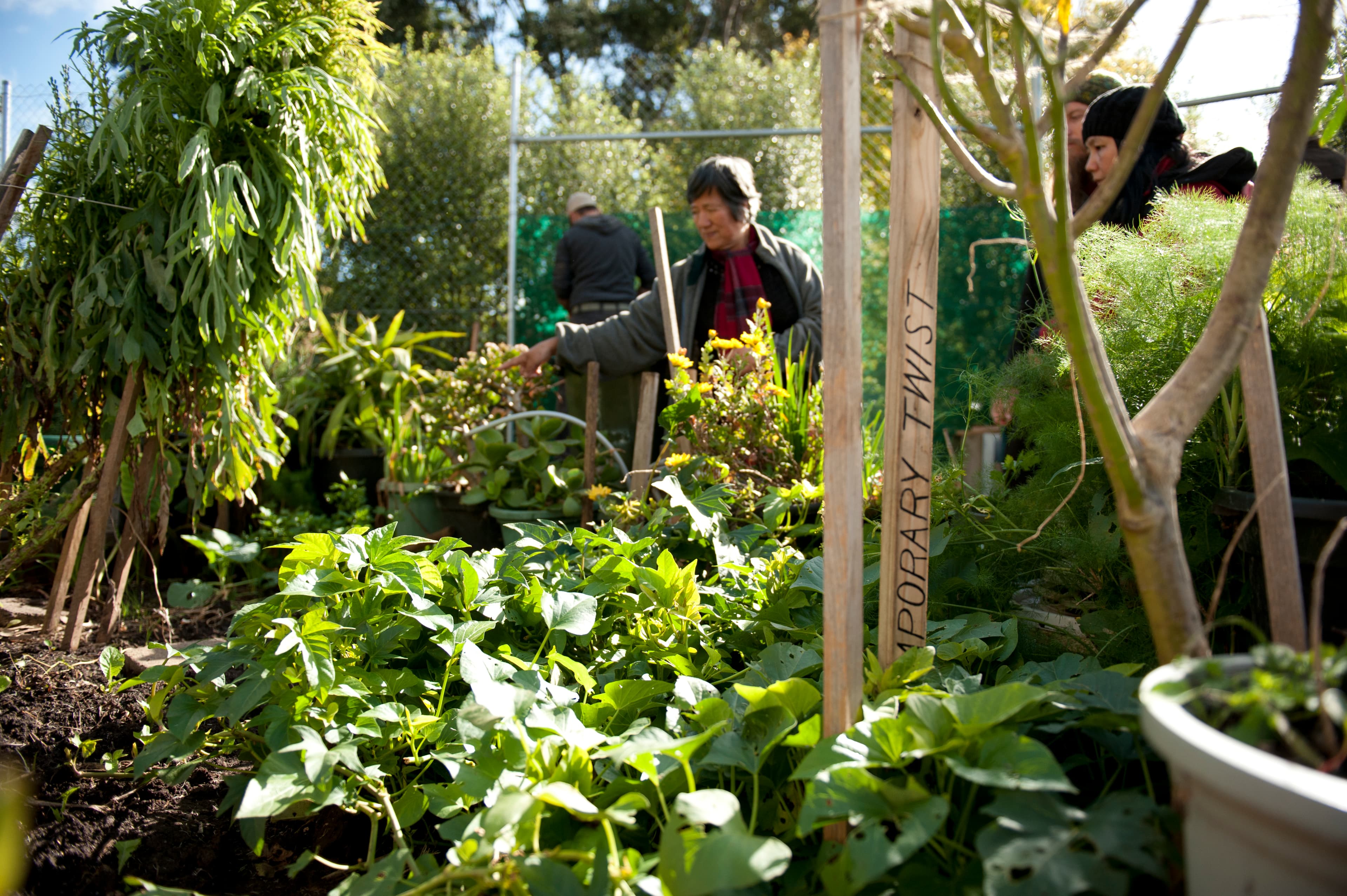 Improve our B Corp Score
When we officially became B Corp certified in November 2021, it was a huge deal! The process of meeting the criteria took us over two years to achieve and we will have our certification reviewed every three years. To become a B Corp, you need to score over 80 points and the median score for 'ordinary businesses' is around 50.9. Not only do we want to maintain our B Corp status but we'd also like to improve our current score of 80.2.
Connect with more liked-minded businesses
From the coffee we enjoy drinking to the bank we use, Optimising partners with Aussie businesses who share the same values in regards to fair work and sustainability. There is power in where you choose to put your money so we want to ensure that we are supporting businesses and industries that we believe in. We're always on the lookout for new people to partner with and new ways to source our materials. Does this sound like your business? Get in touch with us!
Bolster internal learning
We know that the world of SEO keeps evolving so Optimising wants to ensure that we keep improving our knowledge and stay at the forefront of development. One of 2023 initiatives is to keep learning and provide more opportunities for our team to grow and develop. Whether that's through guest speakers, the sharing of knowledge between team members or the development of more internal resources, we're prioritising learning!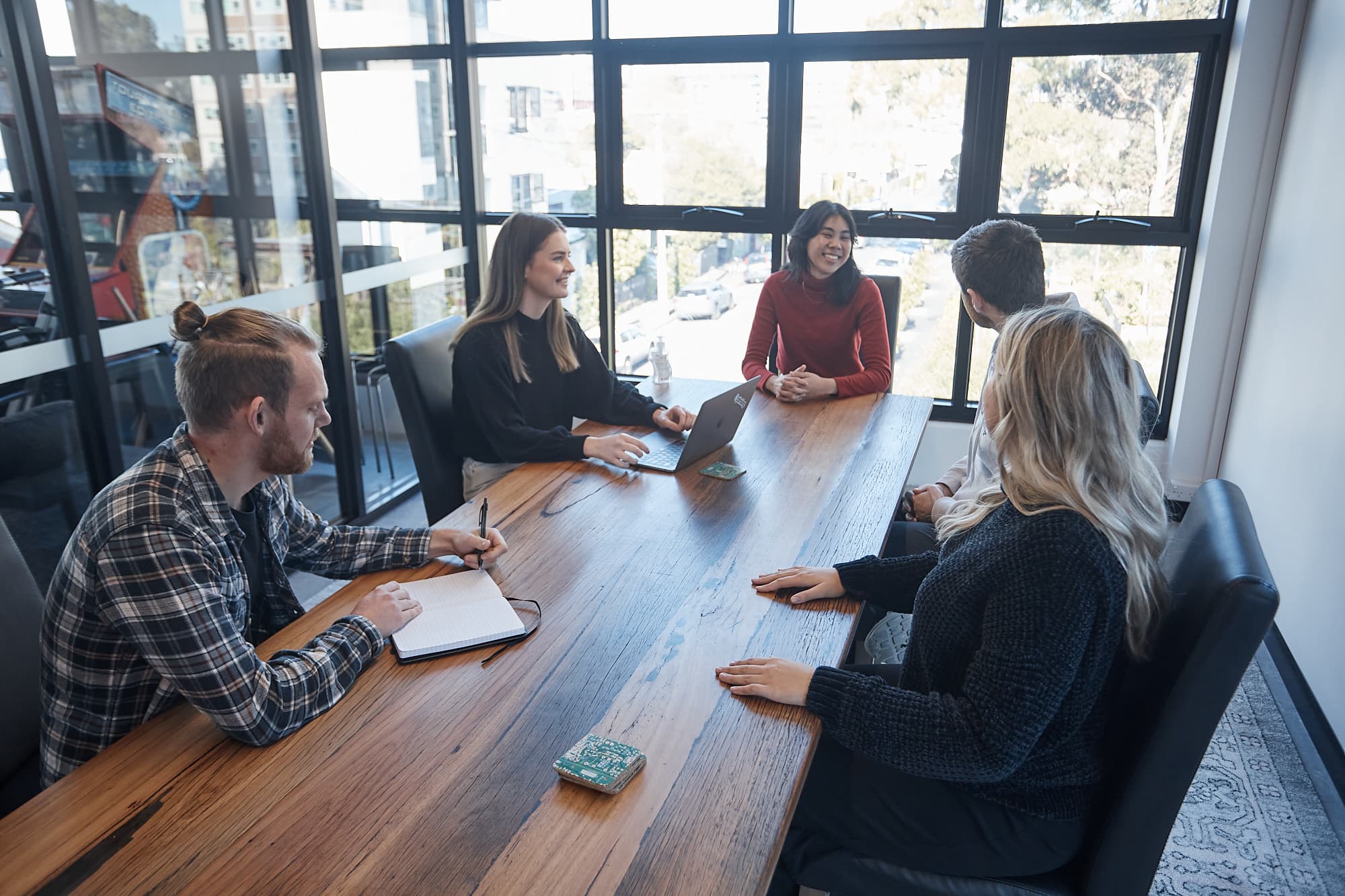 Follow our progress
You can keep up to date with everything we're doing at Optimising by continuing to read our blog or following us on Linked In!
---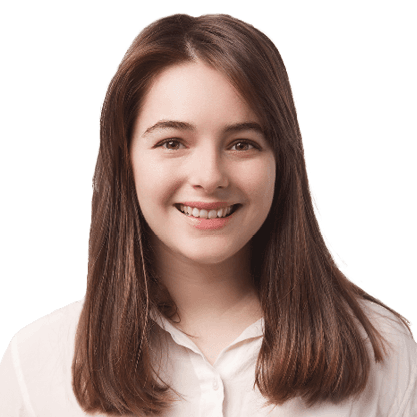 India Murphy
Content Specialist
Hailing from the gorgeous Australian Capital (yes, Canberra), India moved to Melbourne to attend the Film and Television School at the Victoria College of the Arts. Experienced in creating a range of content, India is a whiz at breaking down complex ideas and whipping them into something worth reading.
An emerging playwright, India is currently a She Writes Resident at Theatre Works and writes about teen drama, science fiction and boogieing babies.
Outside of writing, India enjoys dance, baking, and attempting to befriend (read: kidnap) the local neighbourhood cats.
We value purpose over profit and take action.
Our values and beliefs have always set the tone and approach to our business. It's not just enough to grow as a company and produce profits, we have a global responsibility to make our economy more inclusive and sustainable. As both a B Corp and a member of 1% for the planet, we have further cemented this purpose within our organisation.
However, our work isn't done quite yet. For Optimising, this is simple the start of our journey towards building a better business and world!
Find out more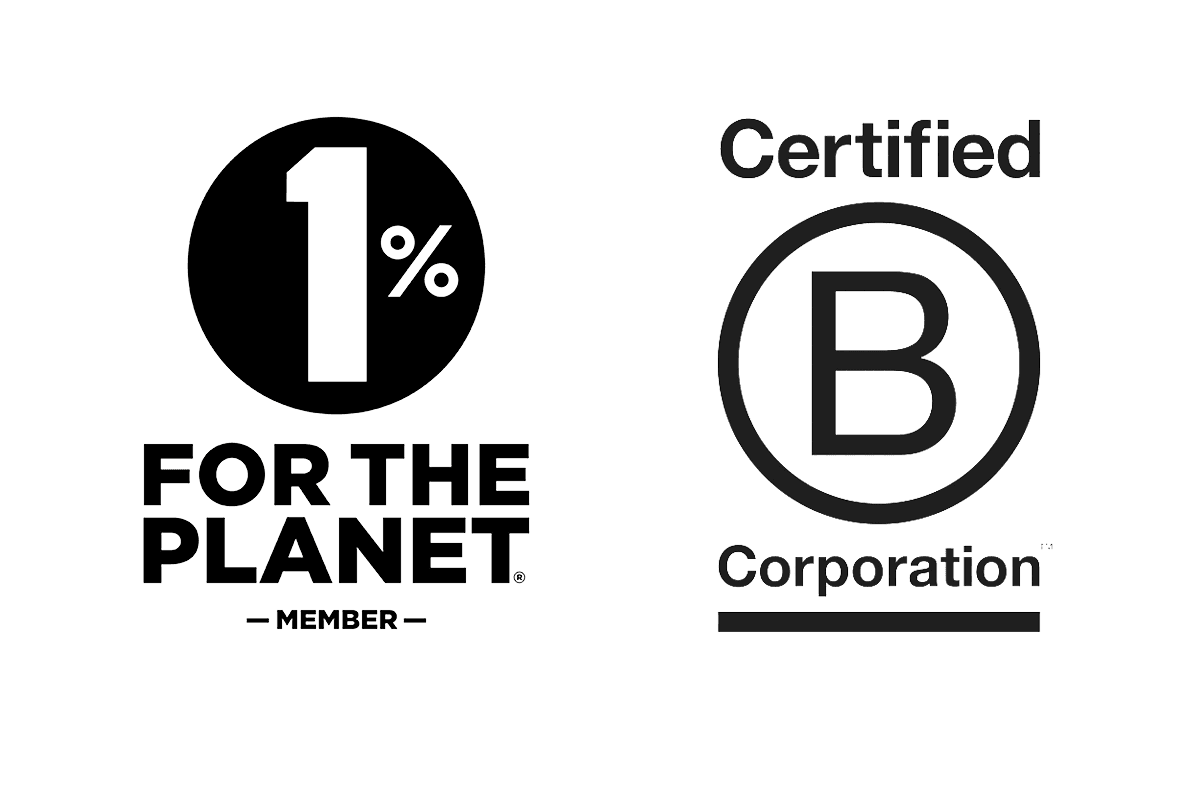 Partner with
the real deal
Chat with us today and we'll get you the results you deserve.
We acknowledge the Wurundjeri Woi Wurrung people as the Traditional Owners of the land now known as Richmond. We pay our respects to Elders from all nations - and to their Elders past, present and future.
Optimising is committed to cultivating and preserving a culture of inclusion and connectedness. We are able to grow and learn better together with a diverse team of employees.