Skip to content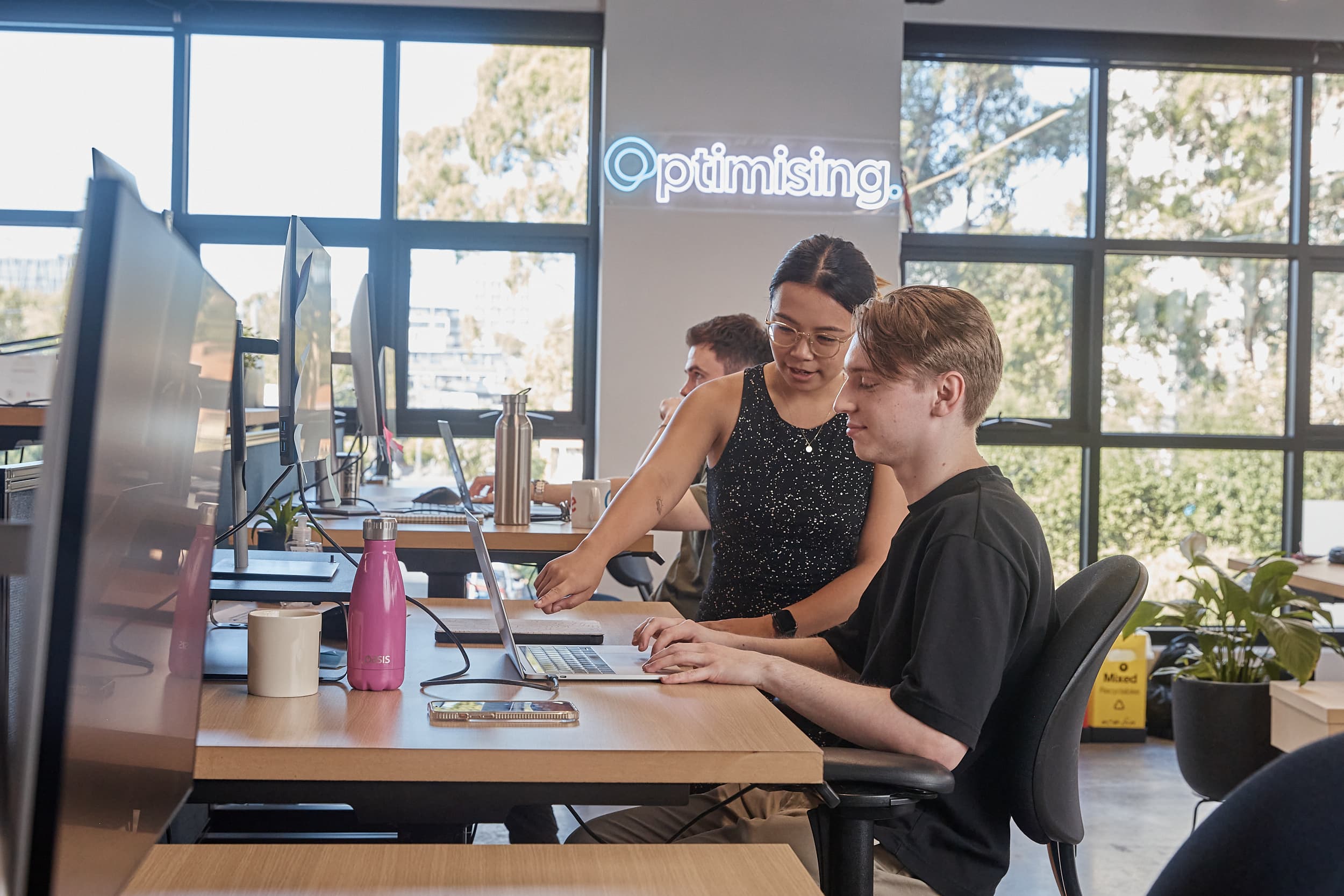 Getting down n' dirty at CERES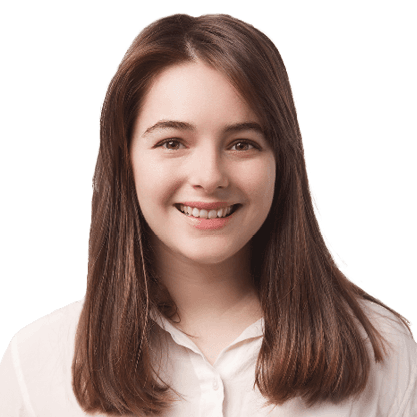 India Murphy
Content Specialist
As a B Corp, we're always looking for ways to contribute to local communities and do our part for the environment. That's why partnering with CERES as part of our commitment to 1% for the Planet seemed like a no-brainer. 
Located on Wurundjeri Country in Melbourne, CERES is an environmental community park, education centre, urban farm and social enterprise hub. At CERES, you can learn about what you can do for the environment, buy local ingredients, supplies, and food, and even get your bicycle fixed! From school children to CEOs, there's something for everyone at CERES. 
"Our vision is for people to fall in love with the Earth again, and to that end our work spans environmental, social, economic, spiritual and cultural dimensions."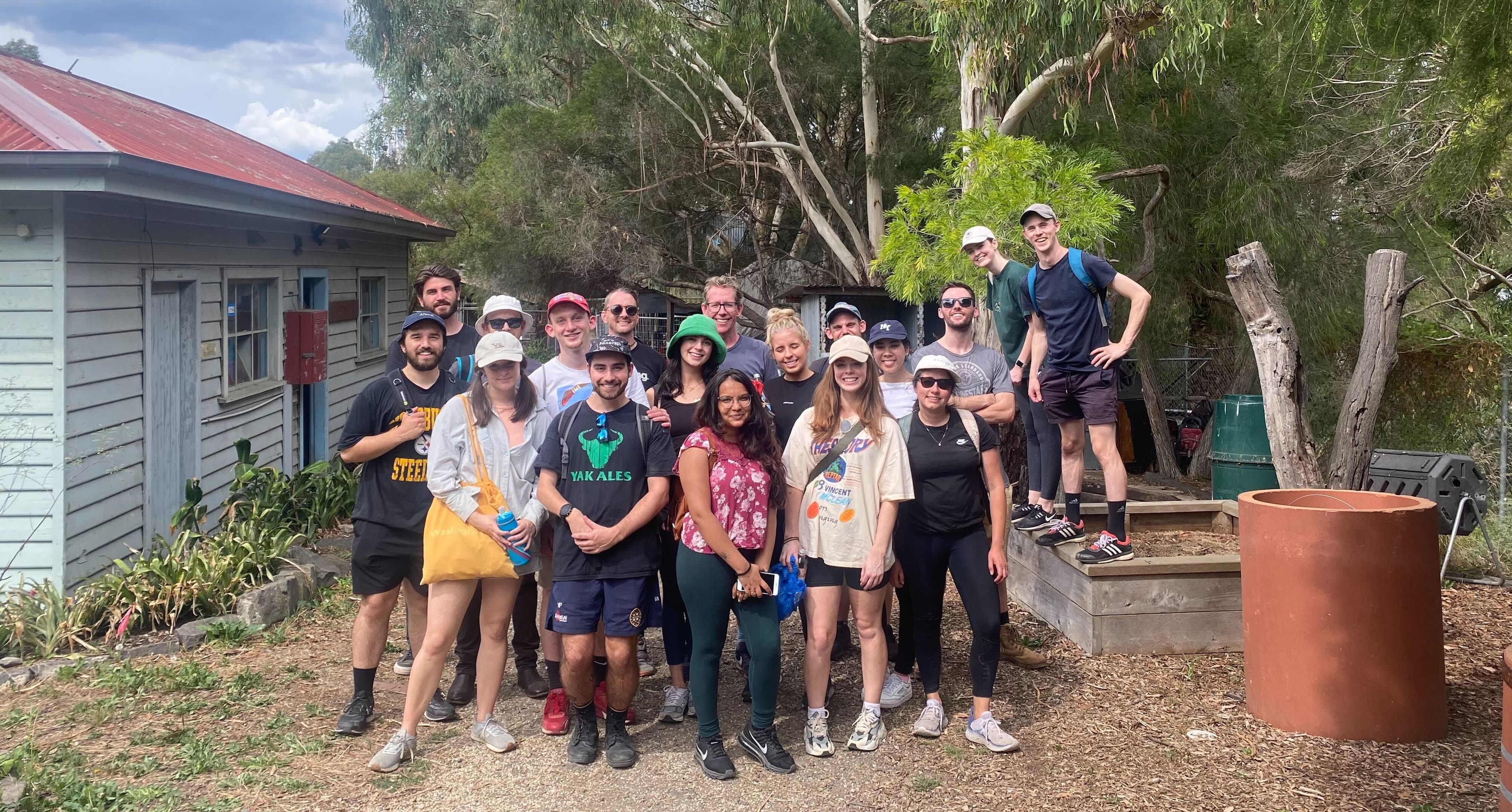 Our involvement with CERES
Their mission to help Melbourne residents engage with nature and support smaller and sustainable businesses really resonated with our B Corp values of making a positive change for the Australian economy and environment. We decided to make an effort as a company to help support CERES in a myriad of ways. 
Providing financial support
We're contributing to the mission of CERES through donating much needed financial support. As members of the 1% for the Planet initiative, we donate a percentage of our profits to a worthy organisation or cause. As a local NGO that may struggle to receive adequate funding, we choose to donate to CERES.
"CERES is proud to be part of 1% for the Planet, as it connects nonprofits like ours with businesses who want to create a better world through accessible partnerships.The Optimising partnership is especially important to us. The [Optimising] team has all been to CERES, connected with our mission of bringing us closer with the Earth, gotten their hands dirty in helping look after the park, whilst supporting us with funding for our Grocery Bandstand project."
Ben Manassah, Partnership Manager at CERES
Pro-Bono work
Our partnership with CERES has involved more than just financial donations, we are providing pro-bono SEO work to help them reach new customers and further promote the great work they do, like their in-house brand CERES Fair Wood.
Funding new projects
We also worked with their team to choose our own specific project to fully fund. We decided that funding the new Community Bandstand was a great opportunity. The Bandstand project will refresh the Grocery Courtyard and turn CERES into a key meeting place, hosting a variety of community and live music events. This project appealed to us as we understood how it could transform the current Courtyard space and encourage more visitors to come to CERES. We're also excited to catch a gig or two when it's completed. The Bandstand has commenced building and is expected to be finished mid 2022. 
"The Grocery Bandstand is the centrepiece of connecting the courtyard space at the CERES Grocery. This has been a meeting point for many in our community, and this Bandstand will invite in many more locals whilst providing a platform for local musicians. Surrounded by dozens of chooks on one side, and our Honey Lane farm on the other demonstrating a local food system in action - this courtyard is an important part of bringing people closer to the Earth again."
Ben Manassah, Partnership Manager at CERES
Getting our hands dirty
After months of emailing and zoom catch ups, the Optimising team finally got to spend a Friday at CERES. We volunteered at the community environment park to learn more about what CERES does and how it's making a difference for the greater community and environment. It was also a fantastic opportunity for us to get our hands dirty, enjoy being outdoors for a day and reconnect with the environment. 
The tour of the CERES main location enabled us to learn about the history and future plans for the organic farm, environmental education centre, and community hub. In the compost heaps, we heard a little about the science behind what makes an effective and thriving compost before making our own compost mixture of coffee grinds from a local cafe and sawdust.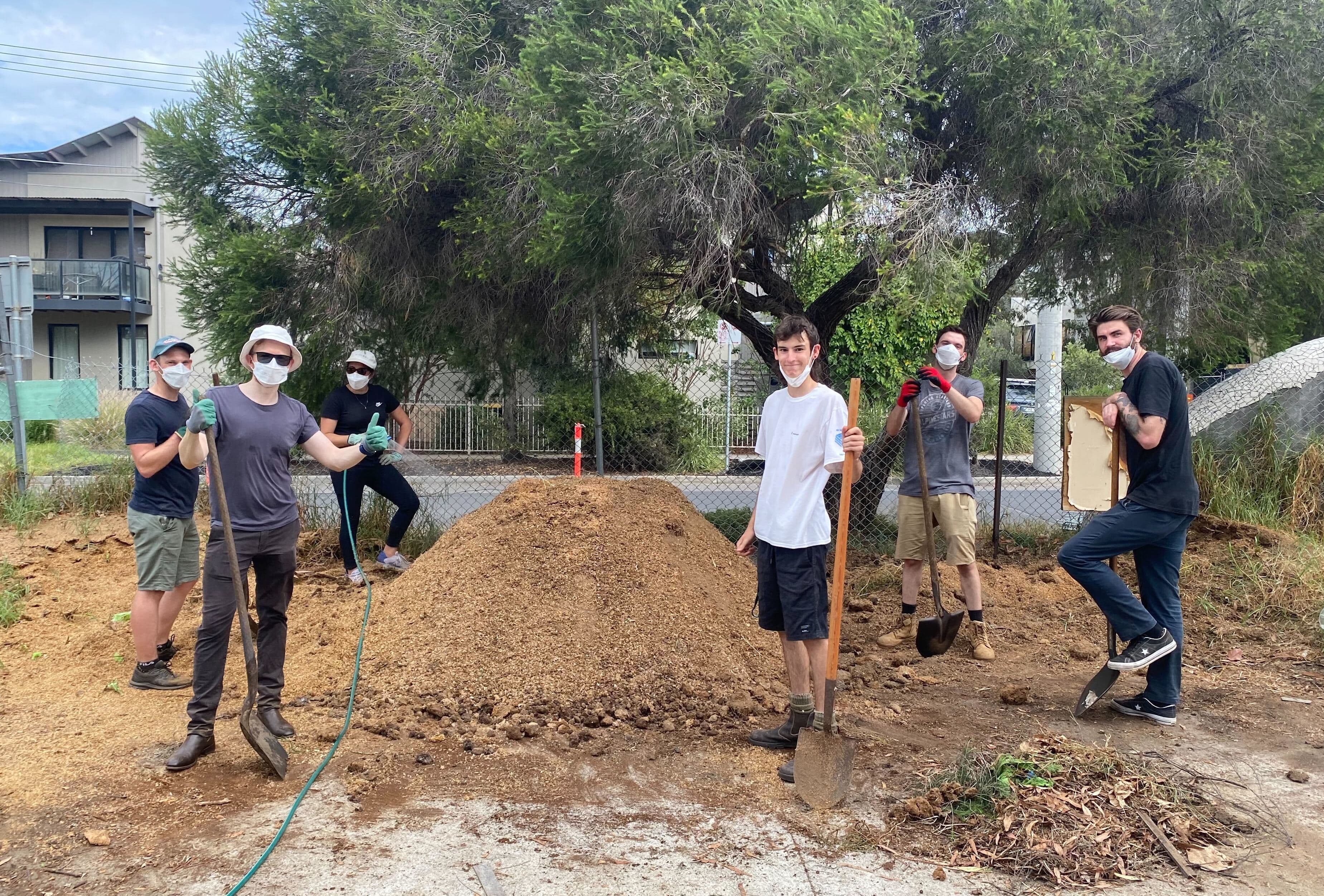 "I really enjoyed learning how composting works and the different components needed to produce it. After volunteering at CERES, I'm thinking about creating a compost at home."
Joel Knight,  Senior SEO Specialist at Optimising
Other Optimising team members were tasked with weeding the garden beds and planting edible plants such as lettuce, rainbow chard, and basil. We were shown how to remove the plants and roots without disturbing the soil balance and garden bed ecosystem.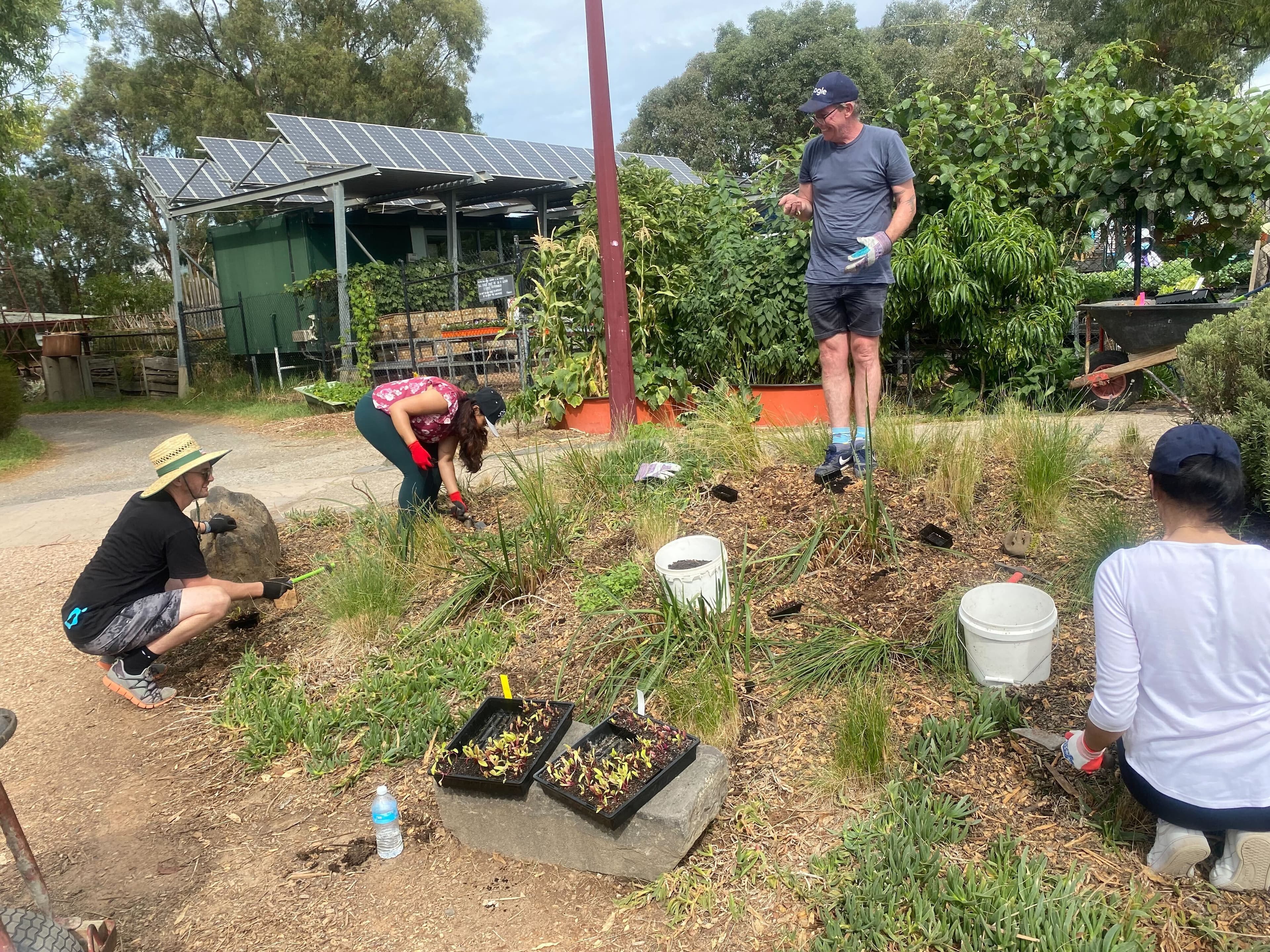 "I loved that there was a mixture of generations at CERES, from the visitors to the volunteers. It was great seeing everyone keen to learn and benefit from sustainable practices. I'm also excited to see how the new Bandstand we're helping fund will open up the space and bring new visitors to CERES."
Henry Pickering, Paid Media Executive at Optimising
James also had the opportunity to showcase his impressive hedge trimming abilities as we performed some basic garden maintenance. This included helping the CERES team prepare the water filtration system for the expected rainfall by removing debris.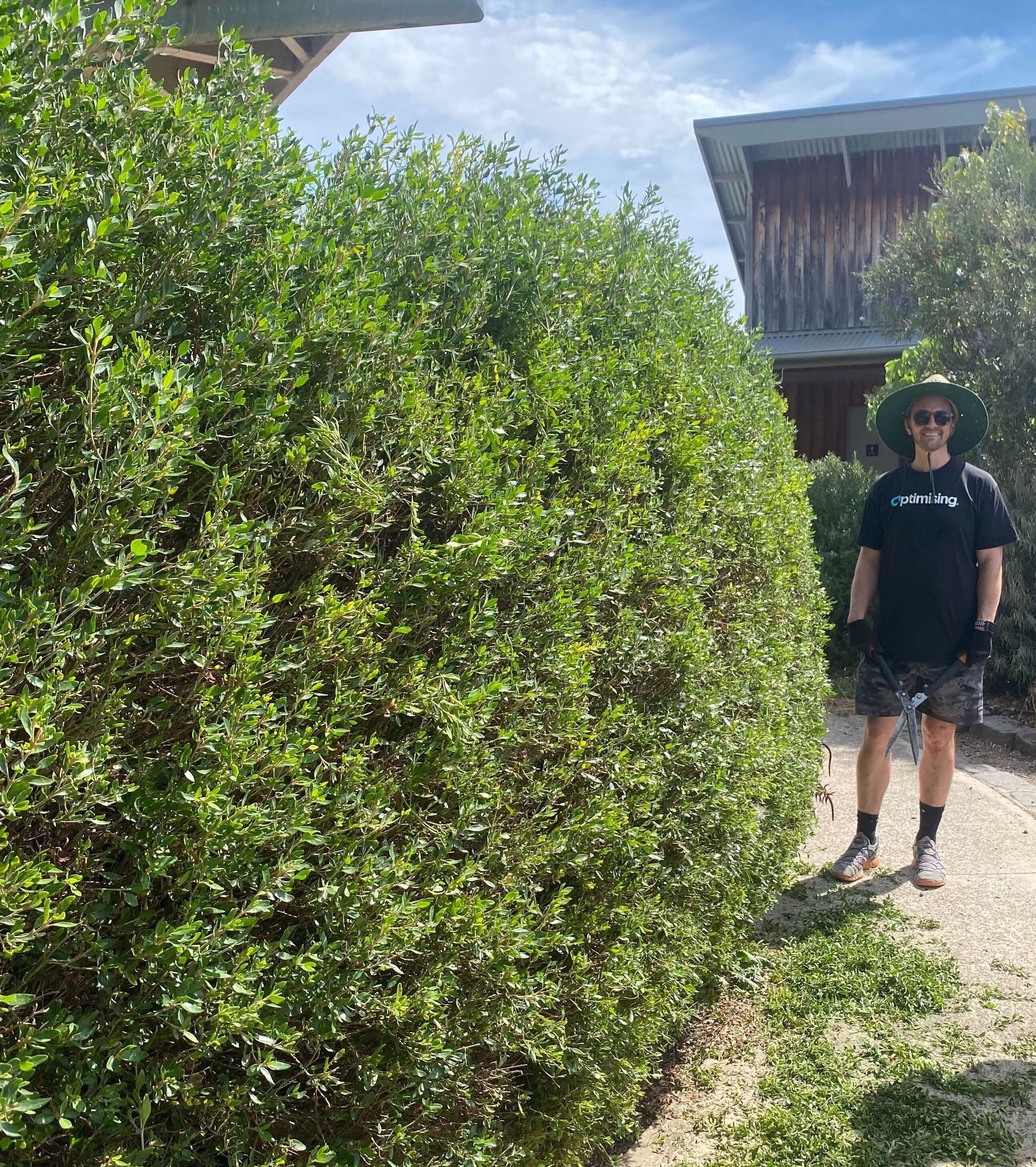 "It's been wonderful building the relationship with the team at CERES over the last six months. Being able to go and volunteer at the park has given Optimising the chance to bring all of the online work we've been doing as B Corp to life."
Kara Moss, People and Culture Specialist at Optimising
Stay tuned to find out more about the new Community Bandstand and future community events hosted at CERES. 
---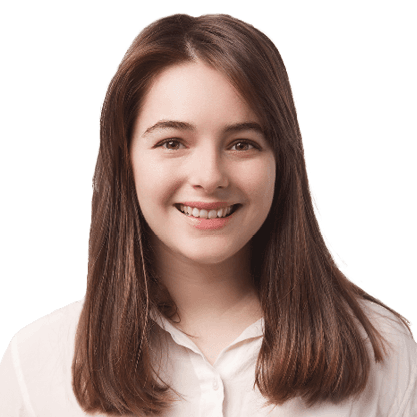 India Murphy
Content Specialist
Hailing from the gorgeous Australian Capital (yes, Canberra), India moved to Melbourne to attend the Film and Television School at the Victoria College of the Arts. Experienced in creating a range of content, India is a whiz at breaking down complex ideas and whipping them into something worth reading.
An emerging playwright, India is currently a She Writes Resident at Theatre Works and writes about teen drama, science fiction and boogieing babies.
Outside of writing, India enjoys dance, baking, and attempting to befriend (read: kidnap) the local neighbourhood cats.
We value purpose over profit and take action.
Our values and beliefs have always set the tone and approach to our business. It's not just enough to grow as a company and produce profits, we have a global responsibility to make our economy more inclusive and sustainable. As both a B Corp and a member of 1% for the planet, we have further cemented this purpose within our organisation.
However, our work isn't done quite yet. For Optimising, this is simple the start of our journey towards building a better business and world!
Find out more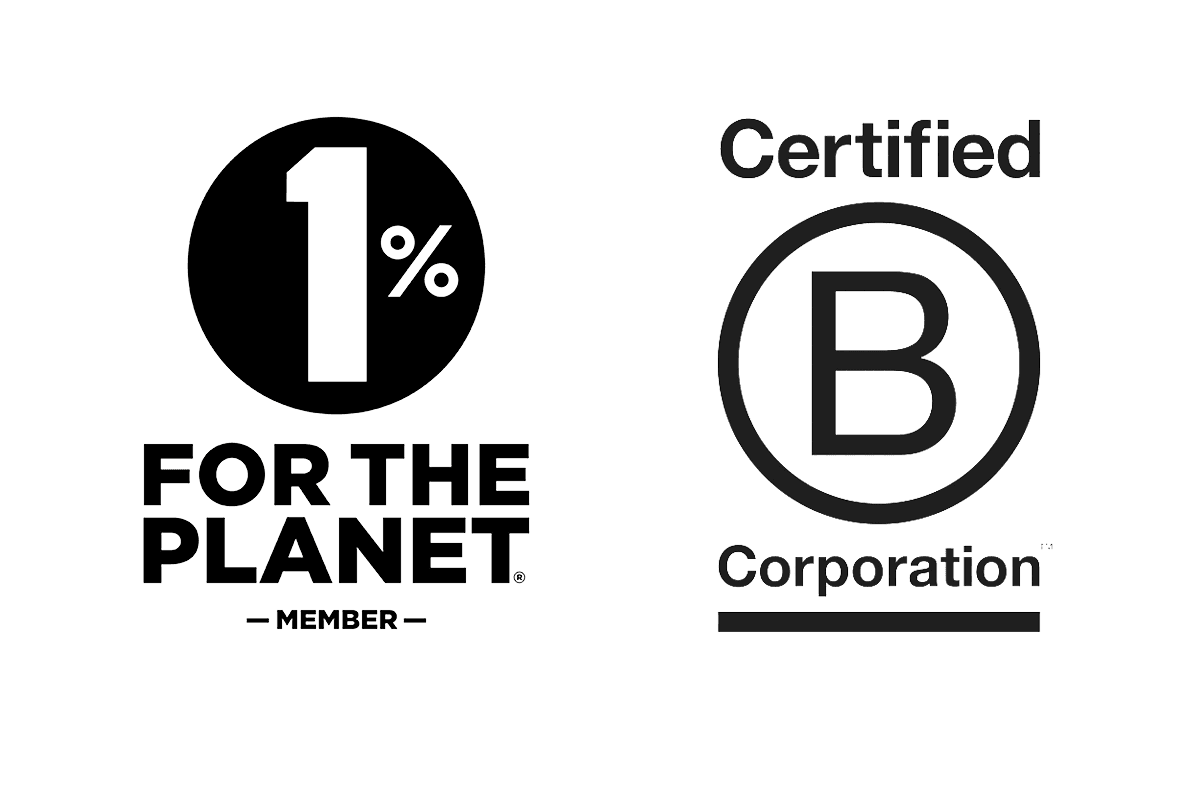 Partner with
the real deal
Chat with us today and we'll get you the results you deserve.
We acknowledge the Wurundjeri Woi Wurrung people as the Traditional Owners of the land now known as Richmond. We pay our respects to Elders from all nations - and to their Elders past, present and future.
Optimising is committed to cultivating and preserving a culture of inclusion and connectedness. We are able to grow and learn better together with a diverse team of employees.