Skip to content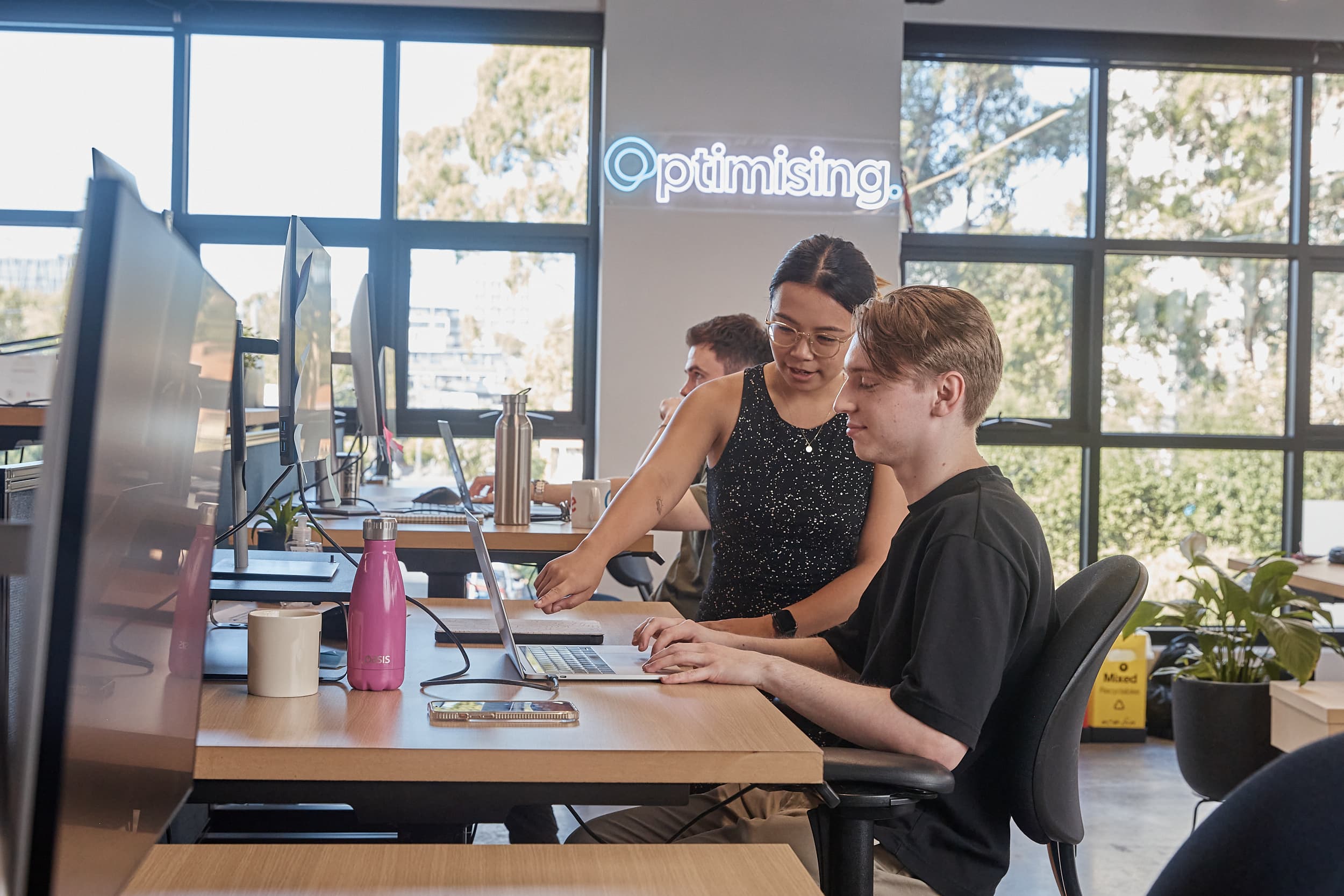 People Also Ask - Cultivating Community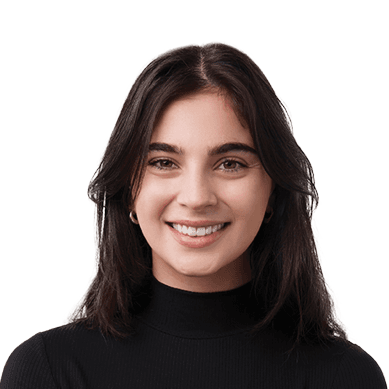 Kara Moss
People and Culture Specialist
Optimising partners with 'Cultivating Community'
We're excited to introduce our latest 1% for the Planet partnership with 'Cultivating Community'!
Creating a sustainable and ethical work environment is something that we've really worked hard to achieve within our business over the years. While we are proud of our efforts, there is always room for improvement in how we operate and the impact we leave for our clients, our team and our surrounding communities. Our 1% of the Planet commitment has been a great cultural initiative for the team to work on together! After the success of our CERES partnership we wanted to see if there were other local organisations that we're also doing inspiring work within the community.
Welcome to 1% for the Planet
After moving to our new office space at the start of January, we couldn't help but notice a beautiful lush community garden situated just across the road from us. But who did this mysterious garden belong to? Over the course of the following months we saw the gardens being tended to daily, fresh produce being picked and a wood fire pizza oven smoking every Friday. So naturally, we needed to find out more. This led us to the organisation called Cultivating Community. They are a non-profit who work within Victoria's Public Housing sector to provide community gardens, and opportunities for low income and migrant communities to access healthy, affordable and culturally appropriate food. They're working on a number of projects across the state including the public housing community gardens, the 'School Food Garden Project' and 'Let's Keep Cooking'. They're also one of 1% for the Planet's latest members! We encouraged them to join, after having seen the environmental impact they are making on our community first hand. We're so excited about this partnership as being able to work together with our literal next door neighbours is such a fun opportunity to really make an impact in our community.
'Let's Keep Cooking'!
Let's Keep Cooking is one of Cultivating Community's programs. It aims to create inclusive, culturally appropriate and sustainable content about food. Let's Keep Cooking will provide a platform in which people from a diverse range of backgrounds can come together and connect over food! Activities include cooking clubs for all generations, pop-up cafes and street food, and wood-fired bread baking sessions. The North Richmond Let's Keep Cooking program commenced in 2022 - and Cultivating Community were able to employ two full time food coordinators to run bread-making workshops and bake yummy focaccias. They are then able to sell the focaccias, bagels and high rise loaves from a food truck directly to the community and have sold out every week. Julia Pecoraro, the manager of the North Richmond Let's Keep Cooking program wants to expand the food truck to a market where members of the housing estate can sell hand-crafted goods to the community. The cooking classes are already at full capacity so they hope to receive more funding to be able to run more classes.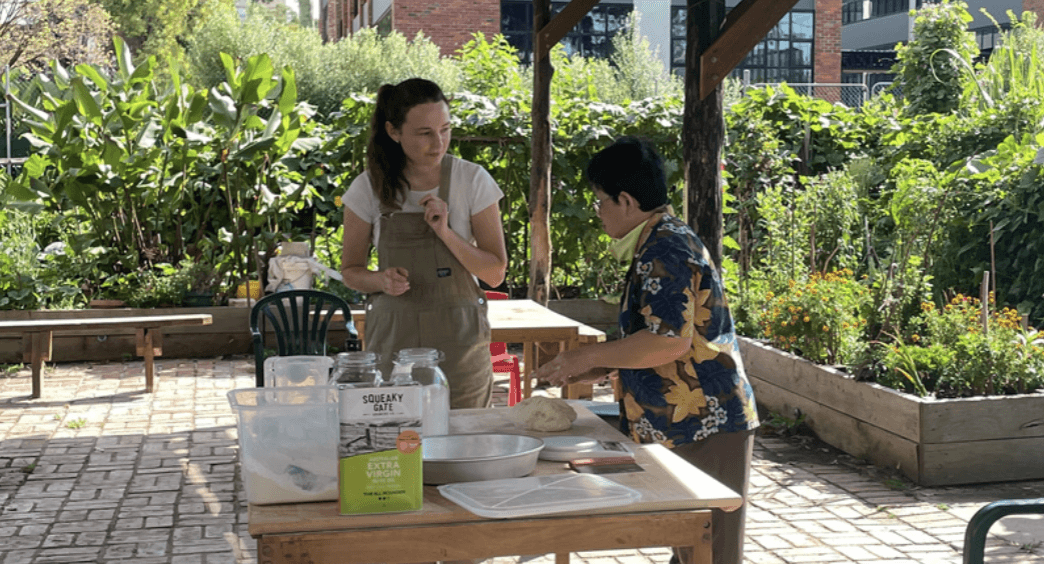 Making a Real Difference
We were lucky to have the CEO of Cultivating Community, Rob Rees and Julia Percoro come to our office to sit down and chat about the future of the organisation and what they need in order to grow and reach more people in need. According to Homes Victoria there are over 100,000 people currently living in public housing and the Richmond location is one of the biggest across the state! The housing culture is rich and the houses provide homes for people from all over the world. But social and public housing is intensely stigmatised in Australia and has been for several decades. This stigma can lead to discrimination which has been proven time and time again in Victorian's history, Cultivating Community are working to give people from the public housing equal resources and opportunities to learn about sustainability. Furthermore, having a program that celebrates both cultural diversity and sustainability has proven to improve the mental wellbeing of the participants. The organisation runs off donations and government grants but it can be hard to find the funding to grow the organisation as rapidly as the popularity of the project within the public housing is spreading. By joining 1% for the planet Cultivating Community has allowed us and other 1% committed businesses to help fund important projects and maintain roles like Julia's. Through 1%, Cultivating Community will have the required financial support to give back to the community and help make people feel like they belong through food longevity and sustainability initiatives. 
"These programs have really helped reactivate spaces following the long lockdowns of the past 2 years. The estates are coming back to life."

- Let's Keep Cooking North Richmond Stakeholder Feedback Reflection Survey 2022
Optimising is excited to be able to help fund the up and coming North Richmond garden beds across the public house estate. These garden beds will grow fresh produce and enable ongoing workshops teaching the community how to grow their own food and reduce their environmental footprint. Stay tuned across our blog and socials to hear more about the project and the exciting work that Cultivating Community is doing!
---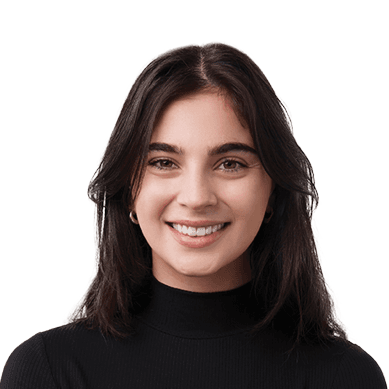 Kara Moss
People and Culture Specialist
As our People & Culture Specialist Kara ensures the office is a well-oiled machine! From organising all our team events to ensuring everyone has everything they need to succeed, Kara is using her love of people and culture to help make the Optimising environment better for all. Her strengths include never missing an Optimising birthday and stealing the microphone at Optimising karaoke nights.
In her spare time Kara likes to spend time with her family down in Williamstown or share a bottle of chilled red with her friends on her ginormous picnic rug. 
We value purpose over profit and take action.
Our values and beliefs have always set the tone and approach to our business. It's not just enough to grow as a company and produce profits, we have a global responsibility to make our economy more inclusive and sustainable. As both a B Corp and a member of 1% for the planet, we have further cemented this purpose within our organisation.
However, our work isn't done quite yet. For Optimising, this is simple the start of our journey towards building a better business and world!
Find out more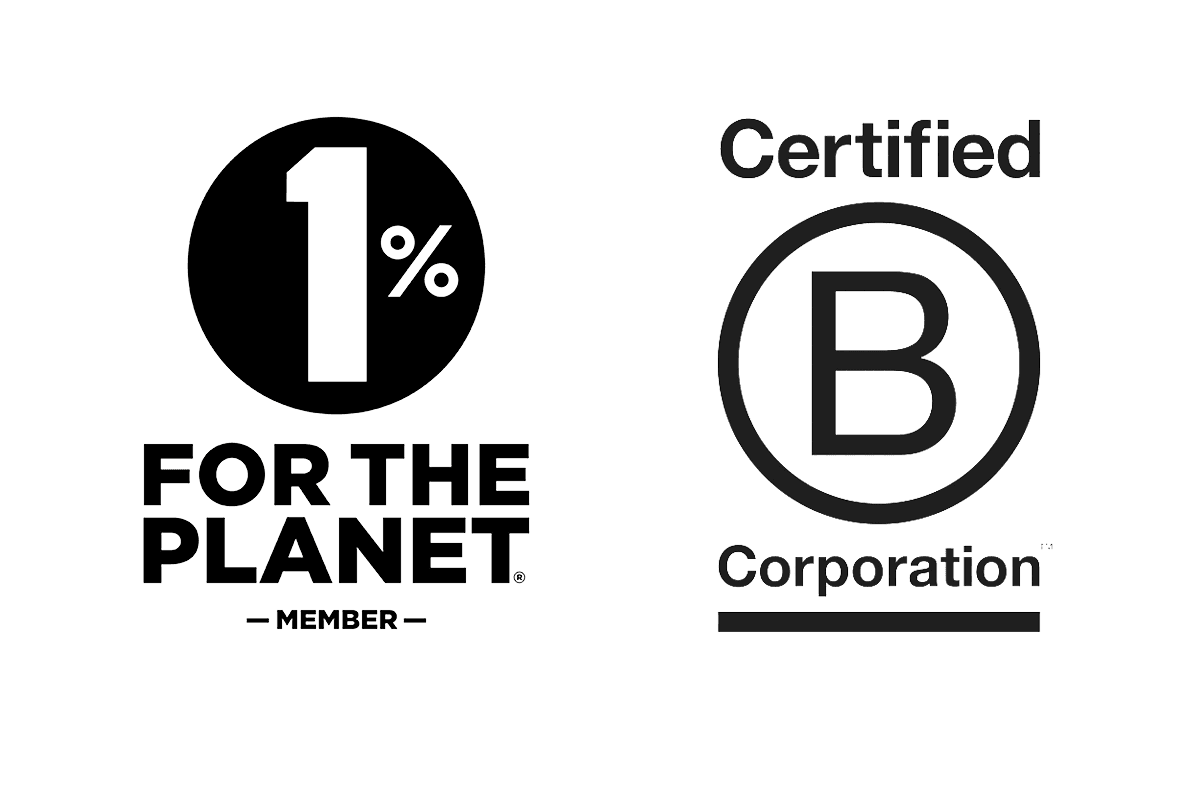 Partner with
the real deal
Chat with us today and we'll get you the results you deserve.
We acknowledge the Wurundjeri Woi Wurrung people as the Traditional Owners of the land now known as Richmond. We pay our respects to Elders from all nations - and to their Elders past, present and future.
Optimising is committed to cultivating and preserving a culture of inclusion and connectedness. We are able to grow and learn better together with a diverse team of employees.