Skip to content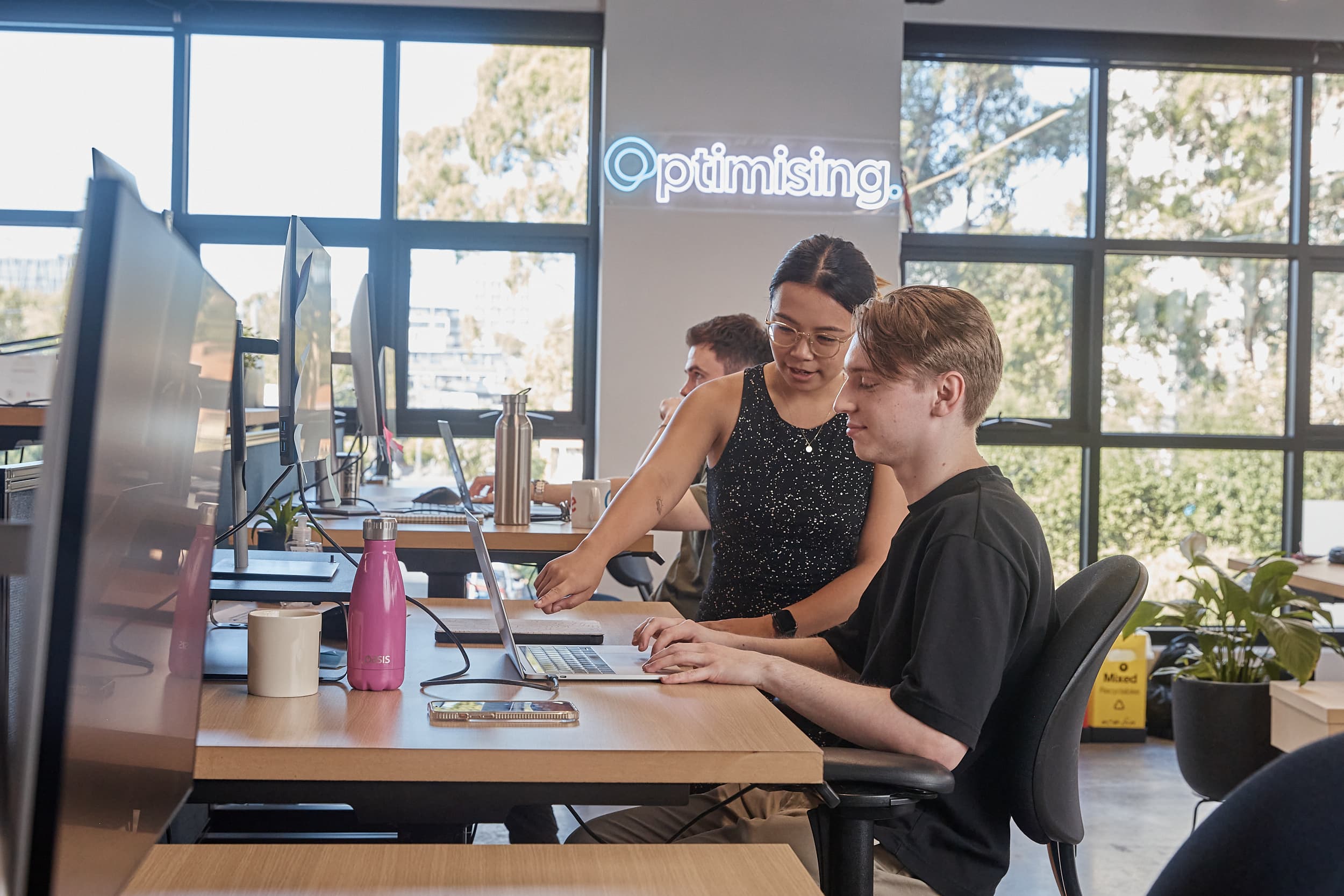 Captain Planet: introducing environmental initiatives at work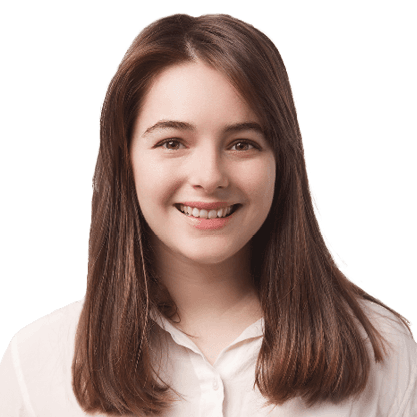 India Murphy
Content Specialist
Trying to be more environmentally conscious in the workplace?
At Optimising, we have our 'Captain Planet' program which helps drive all of our sustainability initiatives.
Being sustainable in the workplace has always been important to us at Optimising, and here is how we have revamped our program since you last heard from us…
It's 3pm and you've just finished your takeaway coffee to help beat the afternoon slump. As you go to put your discarded single use cup into the recycling bin, you feel a hand on your shoulder. You turn around and see a terrifying sight. But, it's not vengeance. It's not 'The Batman'. It's something much more important. 
It's Captain Planet.
With no fixed name or identity, you never know when Captain Planet is watching. Because of this, everyone at Optimising takes their commitment to the environment and sustainability seriously.
As a company, we recognise that we have the opportunity to do things more sustainably, as well as support our planet and those who are trying to help save it! We created the project 'Captain Planet' to help encourage and promote different environmental initiatives within our workplace. 
Embracing Captain Planet
If you are looking to introduce some sustainability initiatives to your work, it's best to start with the smaller changes. Here are some of the ways we can channel Captain Planet at Optimising. 
Taking recycling seriously
Using a recycling bin may seem super 90s, but ensuring that you have landfill, soft plastics and recycling bins is a step in the right direction. However, the real difference comes from understanding what can be disposed of in landfill and what is able to be recycled. We have our bins clearly labelled and our dedicated Captain Planet Slack channel means anyone can ask what they can and can't chuck in our dedicated yellow bins. 
Switching to KeepCups
We are blessed to enjoy the delights of our own coffee machine in the office, but there's always a time and place to enjoy a barista made cup of coffee! We've put our collection of KeepCups near the front door, strategically placed next to our Optimising umbrellas. So we can grab a coffee without contributing to the one billion coffee cups which end up in landfill each year, rain or shine. KeepCup is also a fellow B Corporation so we feel extra proud when using their cups!
Working with Reground
Following the close of the REDcycle program, we had to think about how we would sustainably dispose of our soft plastics. Luckily, we found local social enterprise Reground, who works to collect and recycle businesses' coffee grounds, soft plastics and chaff to then give them new life. Working with Reground means we can find a way to ensure our waste is handled responsibly and help work towards a circular economy. 
B Corp Beers
Choosing where you source your office supplies from is a small way to help make a big difference. As we're partial to a Friday afternoon drink, we choose to include drinks from a fellow B Corp - Brick Lane Brewing. We receive a mix of different drinks each month so we can sample their full range, including the alcohol-free Sidewinder and alcoholic ginger beers. 
Volunteering with Cultivating Community and CERES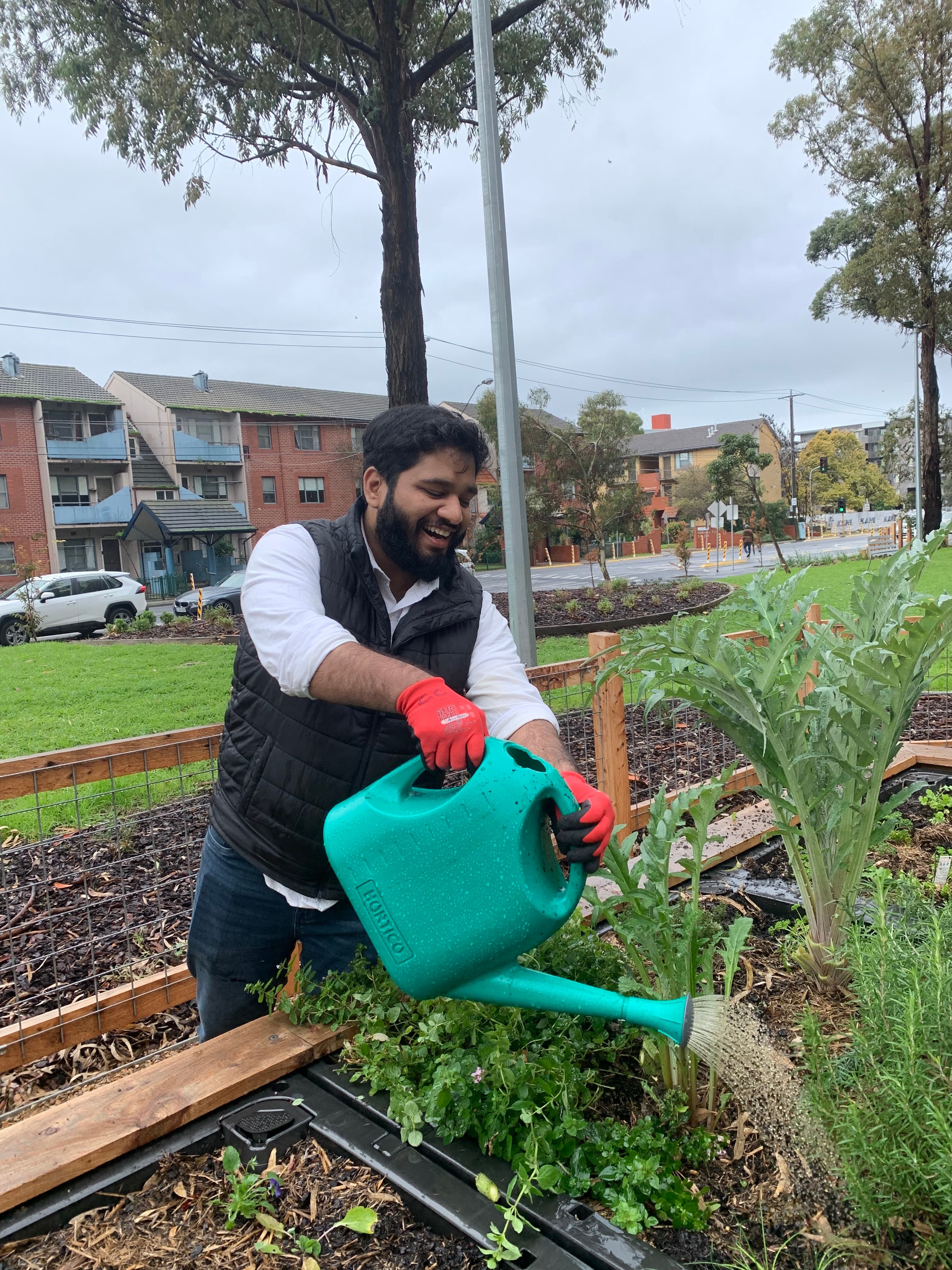 It's no secret that we at Optimising love getting our hands dirty when it comes to working with our 1% for the Planet partners. Lately, we've had the pleasure of volunteering with environmental park, urban farm and social enterprise hub, CERES and getting involved with Cultivating Communities' Garden Club. 
Aside from donating financial support and providing pro-bono work, we found that getting our team directly involved with these organisations is the best way to solidify the importance of why we are supporting them and how we can all make a difference!
Utilising Captain Planet at your workplace
Sure, none of these changes will save the Earth, but collectively they all contribute to making a more positive impact. So, here's the part where you come in! Is recycling at your work a token effort, or do all of your colleagues do their part for the environment? Is there a way you can source your materials more sustainably? Can you join 1% for the Planet and donate to organisations looking to tackle the environmental issues? 
If you take just a bit of time to look at your own workplace, perhaps you'll discover something different. It might be a report that doesn't need to be printed, a regular purchase you can change, or an incentive for your employees to ride to work.
So go ahead and see what green opportunities you can find. Don't be fazed if your colleagues call you a 'hippie'. Captain Planet and the Optimising team are proud of you!
---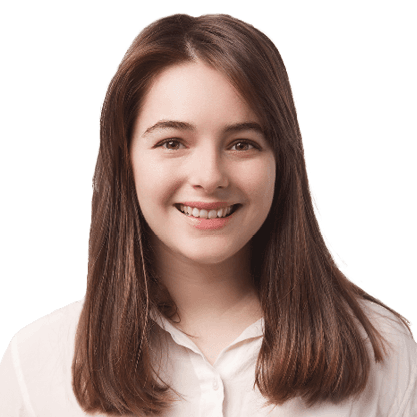 India Murphy
Content Specialist
Hailing from the gorgeous Australian Capital (yes, Canberra), India moved to Melbourne to attend the Film and Television School at the Victoria College of the Arts. Experienced in creating a range of content, India is a whiz at breaking down complex ideas and whipping them into something worth reading.
An emerging playwright, India is currently a She Writes Resident at Theatre Works and writes about teen drama, science fiction and boogieing babies.
Outside of writing, India enjoys dance, baking, and attempting to befriend (read: kidnap) the local neighbourhood cats.
We value purpose over profit and take action.
Our values and beliefs have always set the tone and approach to our business. It's not just enough to grow as a company and produce profits, we have a global responsibility to make our economy more inclusive and sustainable. As both a B Corp and a member of 1% for the planet, we have further cemented this purpose within our organisation.
However, our work isn't done quite yet. For Optimising, this is simple the start of our journey towards building a better business and world!
Find out more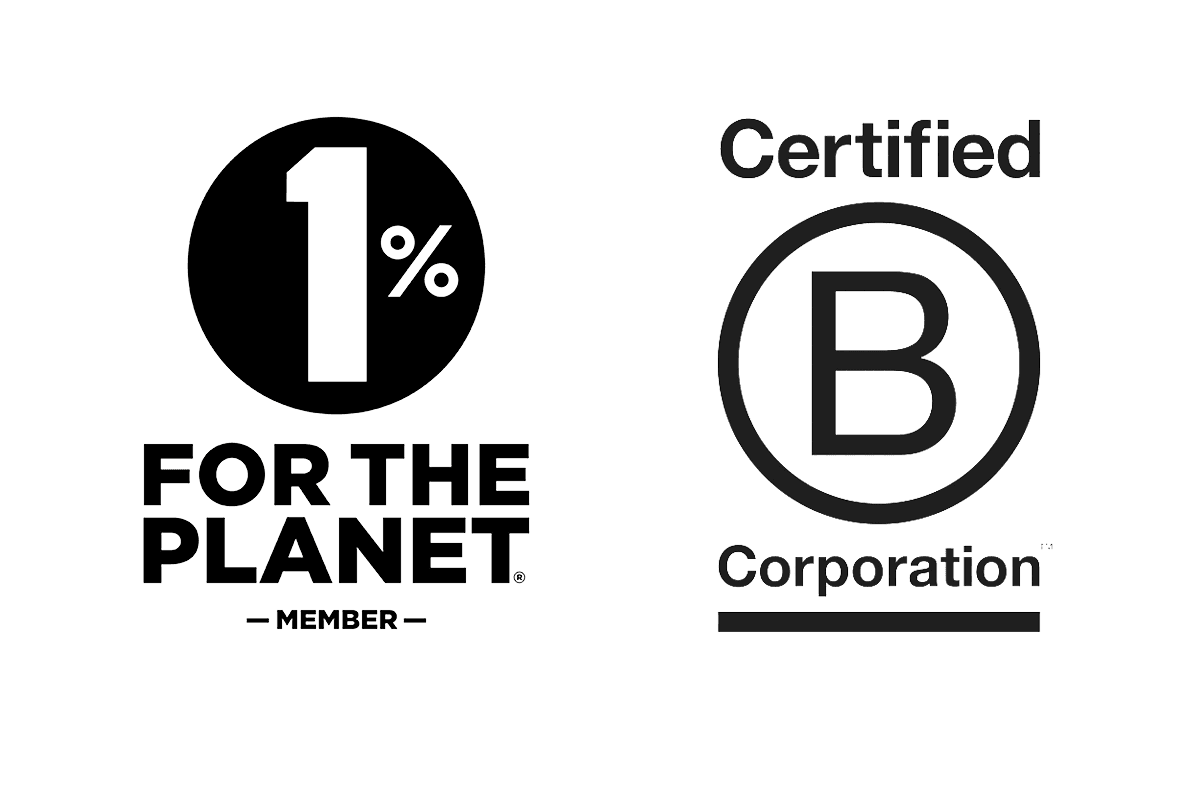 Partner with
the real deal
Chat with us today and we'll get you the results you deserve.
We acknowledge the Wurundjeri Woi Wurrung people as the Traditional Owners of the land now known as Richmond. We pay our respects to Elders from all nations - and to their Elders past, present and future.
Optimising is committed to cultivating and preserving a culture of inclusion and connectedness. We are able to grow and learn better together with a diverse team of employees.