Skip to content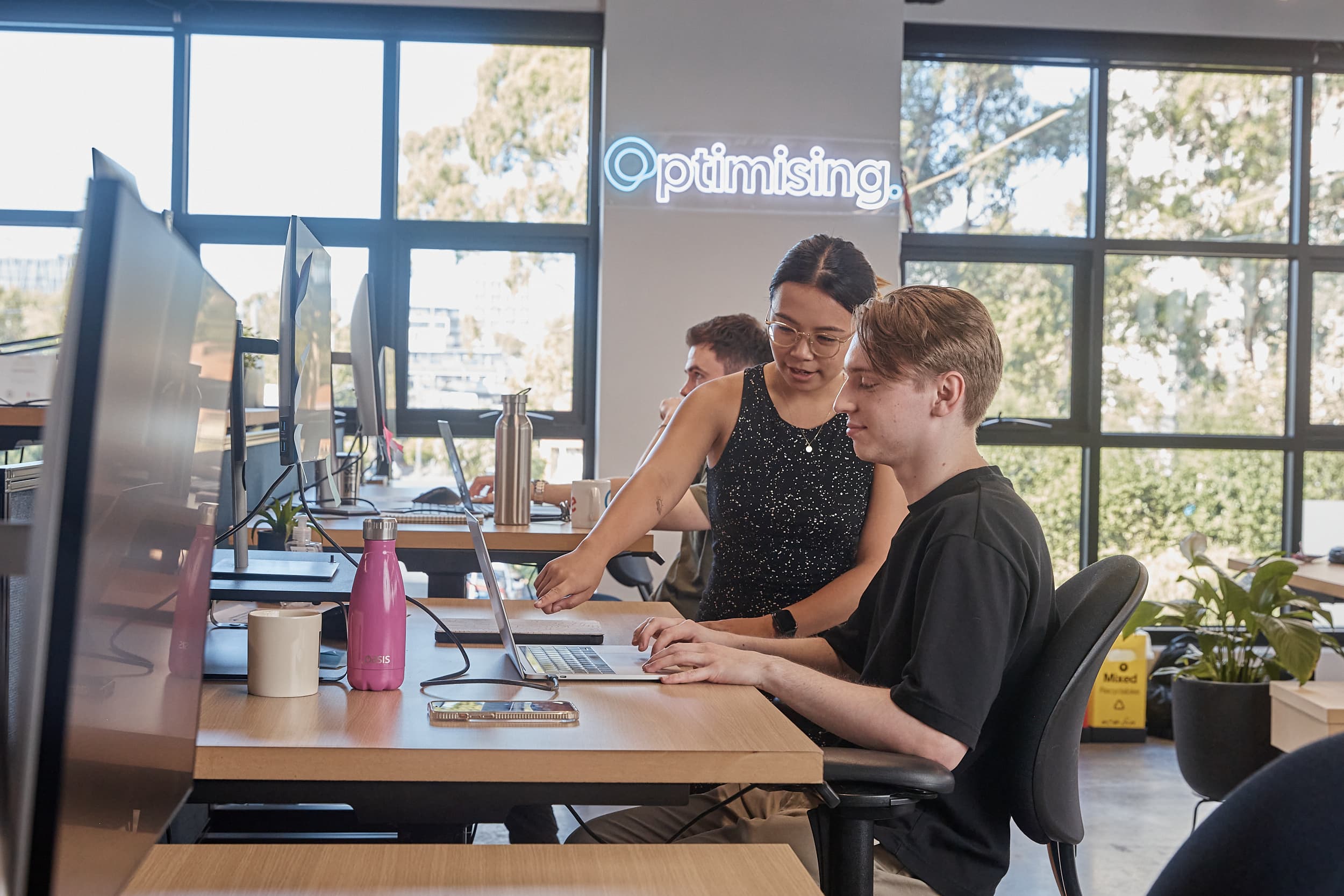 eCommerce Revenue errors in Google Analytics
Are you tracking your sales accurately?
We found a new client who had $73,000 of revenue tracked incorrectly in GA that can be fixed in 1 easy step

eCommerce data in Google Analytics is only helpful if it's correct. Don't miss setting up your referral exclusions list in your Google Analytics account for your eCommerce site. 
What is a referral exclusion list in Google Analytics?
A referral exclusion list allows you to list domains in Google Analytics whose traffic will not be treated as a referral. 
Particularly for when you have third-party tools that interact with your site, setting up your referral exclusions ensures that your revenue will be attributed to the correct marketing channel because of direct (straight) or Direct (channel) ambiguity.
FYI: The "default" marketing channels in Analytics are; Organic, Direct, Paid, Social, Referral, Email and Display. 
Why does it matter if this is setup correctly?
If you don't know which of your marketing channels is driving your eCommerce sites sales, how can you make informed business decisions? Should you invest in SEO, or spend more on Paid? Are your influencer campaigns actually working?  These kinds of questions are incredibly important in determining the success of your business, and what channels are actually providing a good ROI.  
In this post, we're going to show you how to easily fix this common Google Analytics problem.
How do I know if I have revenue being attributed incorrectly?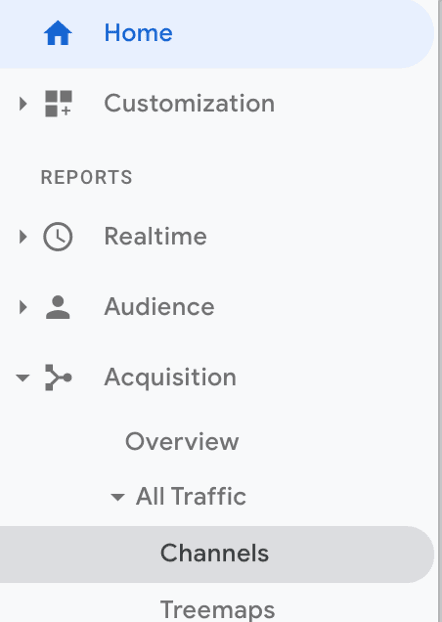 To check for any of these issues login to your Google Analytics account. 
Head to 'Acquisition'
Select 'All Traffic' 
Select 'Channels"
Under your 'Default Channel Grouping' look for the heading that says 'Referral' To the right of this column you can see the revenue attributed to each of these channels. At a quick glance you should be able to see how each channel's revenue is looking.
Do the referral channels look correct? If you have a suspiciously large amount of referral     revenue (relative to your other channels) and you can't think of how that is possible, you may have incorrectly attributed revenue!
Click on the 'Referral' channel, and sort by the highest revenue referral domains. If you notice any of the referral domains listed below, we would recommend adding these to referral exclusion list.
Case Study
A real life example how this causes issues
We had a new eCommerce client start with Optimising, only for us to discover they had over $73,000 worth of revenue that had been tracked incorrectly in Google Analytics, as their previous agency hadn't set up their account correctly! As you can see from the image below, of the approximately $320,000 worth of revenue, about 20% was wrongly attributed to the portal.afterpay.com domain. This was happening when customers were paying with Afterpay. 


Does this only happen on Shopify sites?
No, it doesn't only happen to Shopify sites! We do see this issue quite commonly on Shopify sites, as the Shopify payment portal can trigger this issue, but really it is quite common across different eCommerce sites. Many of these revenue attribution problems are triggered by Afterpay or Zippay, so if you are using either of these platforms, we would strongly recommend checking your Analytics. Recently, we've also found an uptick in third party social app logins causing this problem too.
Why is this happening?
Google is essentially counting these 3rd party sites that interact with your site as the new referral source. Take a look at the diagram below, which shows the journey. In this example, we've followed a visitor that originally has arrived from and organic traffic source.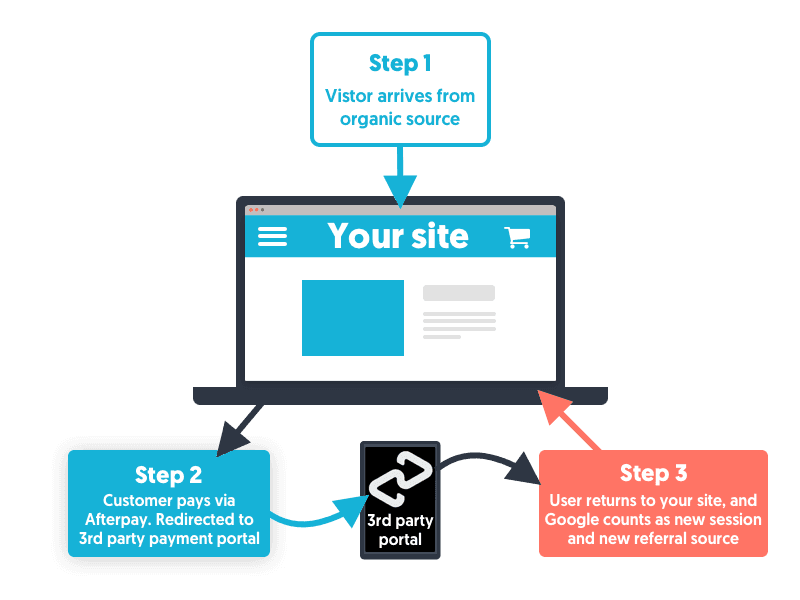 What essentially is happening is we see a visitor who has arrived on your site through an Organic Channel, let's say a landing page targeting a specific longtail search term.  
When this visitor starts through your checkout, they use a third-party payment tool, such as Afterpay or Zippay. When they pay with Afterpay, they are redirected to the Afterpay payment portal. Where they are then redirected back to your site for checkout/confirmation of the sale. Because these domains weren't excluded, Google Analytics begins a new session, attributes this revenue to these Afterpay domains. When in fact, this revenue should be attributed to your Organic channel. 
Common problem URLs
While this isn't a comprehensive list, the below domains are pretty common ones that we see. With Shopify, Afterpay and Zippay URLs, make sure it's the payment, or portal URLs that you exclude. These sites also have legitimate referral pages, which you don't want to be excluding in your Analytics account. 
pay.shopify.com
portal.afterpay.com
account.zipmoney.com.au
my.zipmoney.com.au
Your own domain
checkout.shopify.com
paypal.com
account.zipmoney.com.au & account.zippay.com.au
my.zipmoney.com.au
secure-afterpay.com.au & portal.afterpay.com
secure.checkout.visa.com 
How to setup your Google Analytics Referral Exclusions
Login to your Google Analytics, and head to Admin in the bottom left corner of the page. 
Head to the 'Property' column (second column) 
Click on the 'Tracking Info' option 
Select Referral Exclusions 
Add in the domains you wish to exclude!
Accurate Data - happy days!
As I said at the start of this post, data is only useful if its accurate so while these might seem like small issues to some, they are very important so you can accurately measure the success of your marketing channels.
Have good data, make good decisions.
---
We value purpose over profit and take action.
Our values and beliefs have always set the tone and approach to our business. It's not just enough to grow as a company and produce profits, we have a global responsibility to make our economy more inclusive and sustainable. As both a B Corp and a member of 1% for the planet, we have further cemented this purpose within our organisation.
However, our work isn't done quite yet. For Optimising, this is simple the start of our journey towards building a better business and world!
Find out more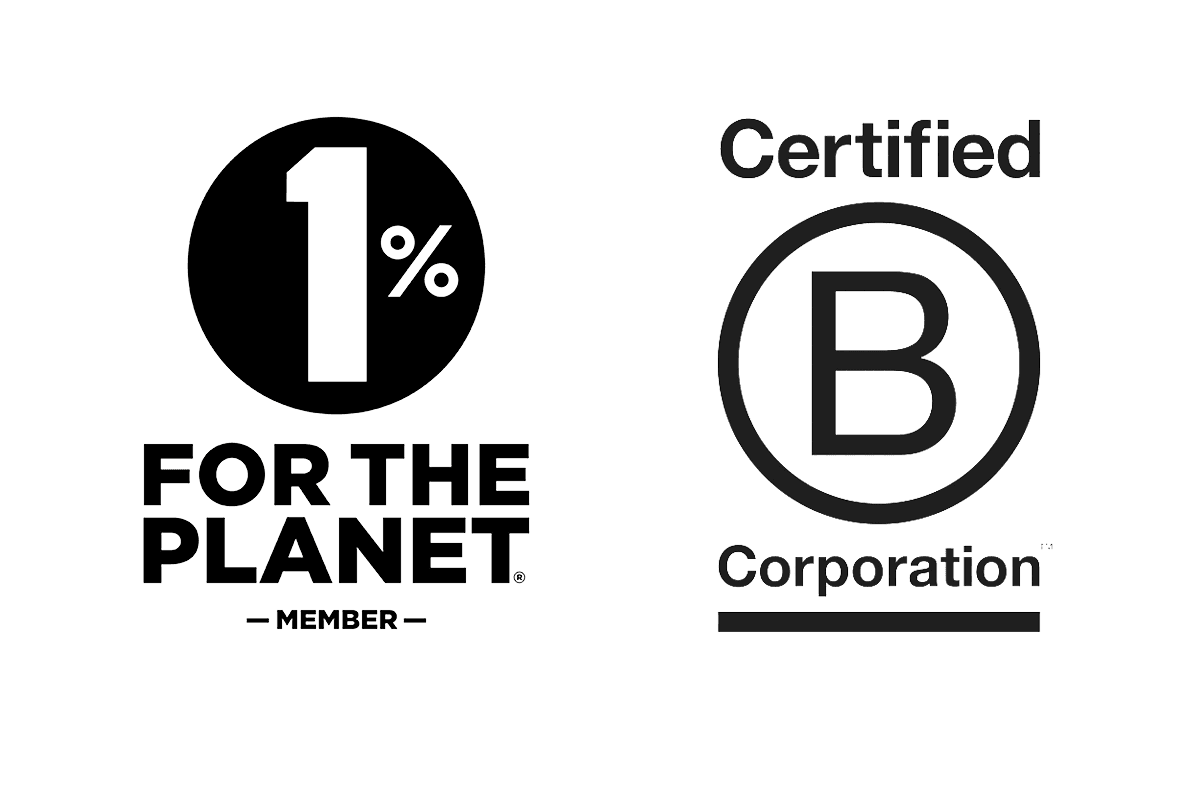 Partner with
the real deal
Chat with us today and we'll get you the results you deserve.
We acknowledge the Wurundjeri Woi Wurrung people as the Traditional Owners of the land now known as Richmond. We pay our respects to Elders from all nations - and to their Elders past, present and future.
Optimising is committed to cultivating and preserving a culture of inclusion and connectedness. We are able to grow and learn better together with a diverse team of employees.