Skip to content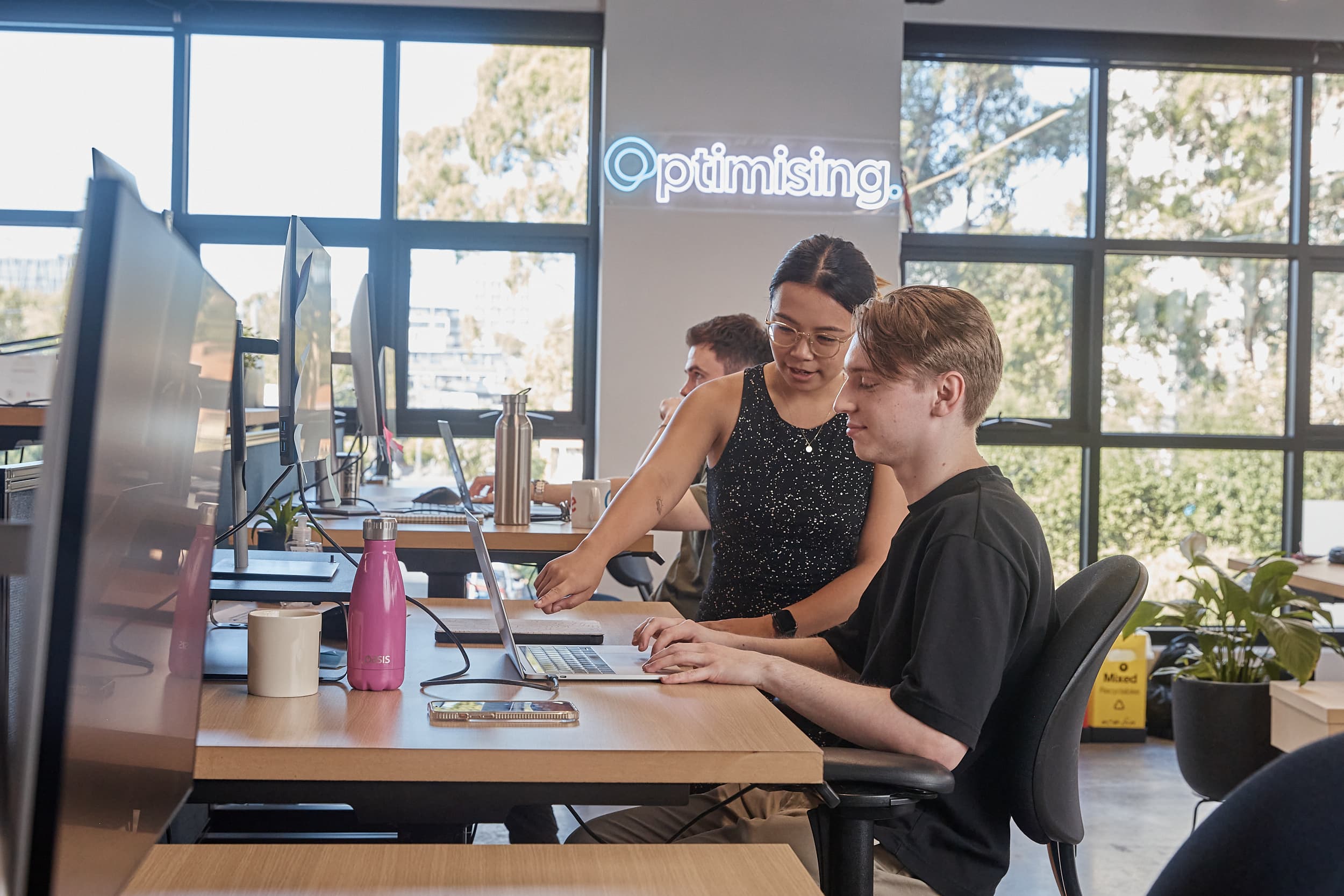 Welcome to the new Optimising website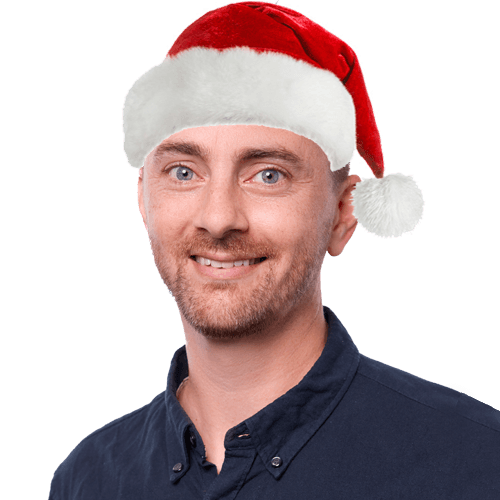 James Richardson
Co-Founder & Partnerships
Optimising website V 7.5
We finally did it...
When we started the Optimising rebrand process 12 months ago to celebrate 10 years in business, we had a few things in mind:
Make the brand match where we are at as a company.
Create a new website that better represents our position in the market, highlighting our strengths, team, and amazing clients.
Get this done in a timely manner.
Looking back, 2 out of 3 ain't bad? (Hint: It took us forever!)
New Optimising branding
We did a more detailed post on this in 2018 when we launched the new logo, but we're still super happy with how it looks and what it represents.
For a little more detail check out our previous post here.
Below is the 2014 iteration of the site to show how far we've come - got to say we actually still like that one!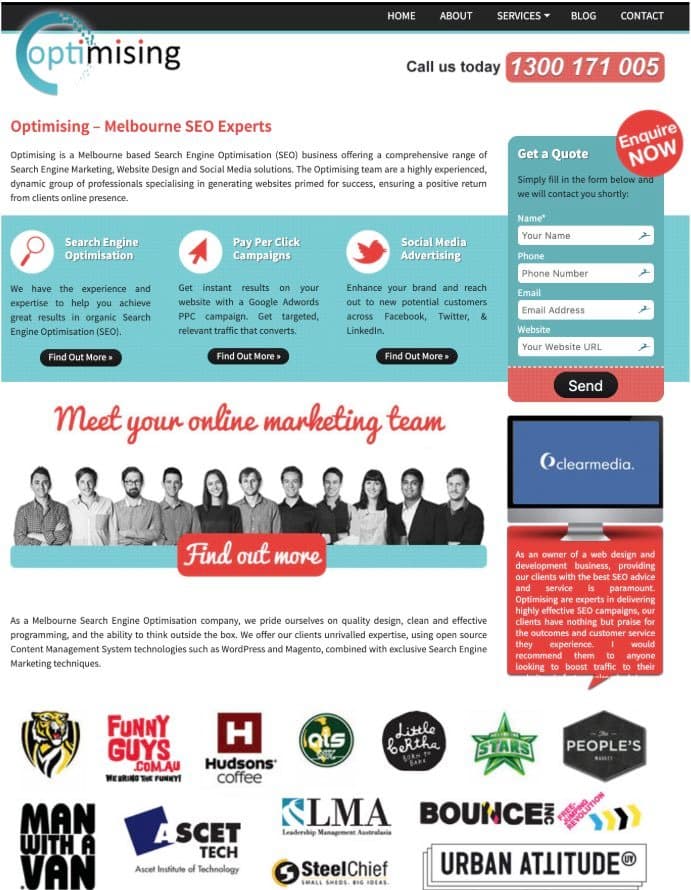 New Optimising website
Isn't it pretty?
While this took us a long time to complete between client work we finally got there, and we love it.
We had a few objectives we wanted to achieve with the new website:
Match our new branding and style incorporated in a modern design
Feature our clients and results prominently
Completely redo the structure and content
Create a website that's easy to use and manage
Crazy fast loading
Strong technical SEO... Obviously
Design
We were super lucky when our amazing designer, Shane Austin from We Go Beyond, came on-board to create our branding as well as the design concept for the website.
He was able to create something that seamlessly showcases the identity we were trying to create.
Check out Shane's portfolio to see more of his amazing work. 
Build & technical setup
As much as we love a pretty design, being an SEO company we know that it's just as important that the site is well-built and as technically sound as we can make it (that's our game right!).
We made lots of decisions and some compromises to ensure that we were able to practise what we preach as much as possible.
We'll do a much more detailed post on the this side of things soon but here's a few brief technical points about the site:
Developed on Craft CMS because, well we're talking Craft here guys
Built for speed and is pretty well as fast as we can possibly get it running (And we have a few tricks up our sleeve to make it quicker)
Hardcore caching
Instant.page integration
Lots more nerdy stuff
To take this one step further, we're looking at moving this website to 'headless' and build the frontend as a single page application (SPA).
Yep.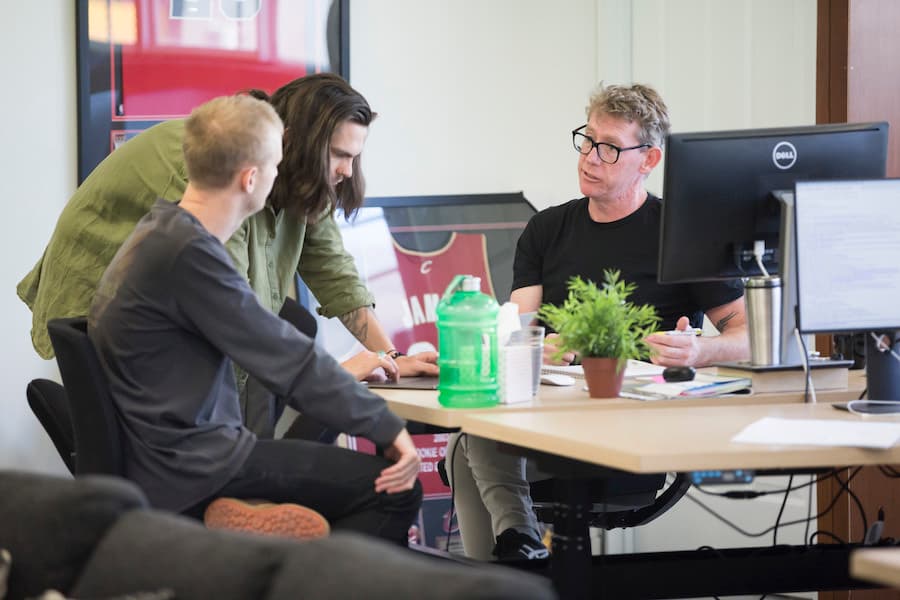 Some thank you's
This exercise was a real team effort and I would like to thank a few people specifically:
Simon for all his hard work with a challenging build
Dan for his assistance with the PM and technical edits
Nathan for his help with content
Shane for the amazing design work
Jason from Murbu for his initial and ongoing design work that helped mould our final product
What do you think?
Obviously we're a little biased, but we love the new brand and website.
We'd love to hear your thoughts or feedback. Feel free to reach out to me directly on james@optimising.com.au.
---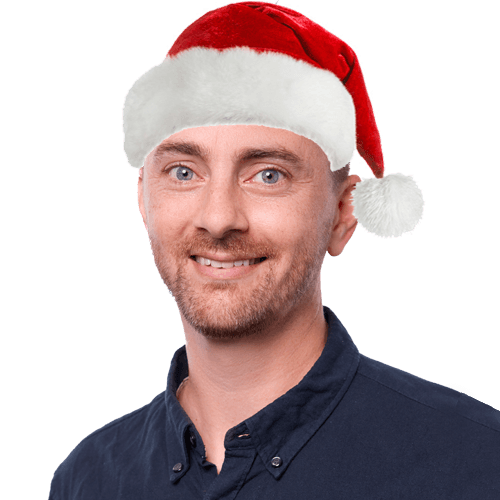 James Richardson
Co-Founder & Partnerships
Working in the SEO industry for many years alongside some of Australia's biggest brands, James started his online career running online Sports Fan sites, as well as cutting his teeth on several successful eCommerce brands and content sites.
Previously holding various senior roles across the Sales and Marketing teams for ASX listed companies, he went on to found Optimising with Daniel and is proud he has helped mould it into one of Australia's leading SEO agencies.
When he's not in the office he's at home having pretend tea parties, or building a cubby house in the lounge room with his three young girls.
We value purpose over profit and take action.
Our values and beliefs have always set the tone and approach to our business. It's not just enough to grow as a company and produce profits, we have a global responsibility to make our economy more inclusive and sustainable. As both a B Corp and a member of 1% for the planet, we have further cemented this purpose within our organisation.
However, our work isn't done quite yet. For Optimising, this is simple the start of our journey towards building a better business and world!
Find out more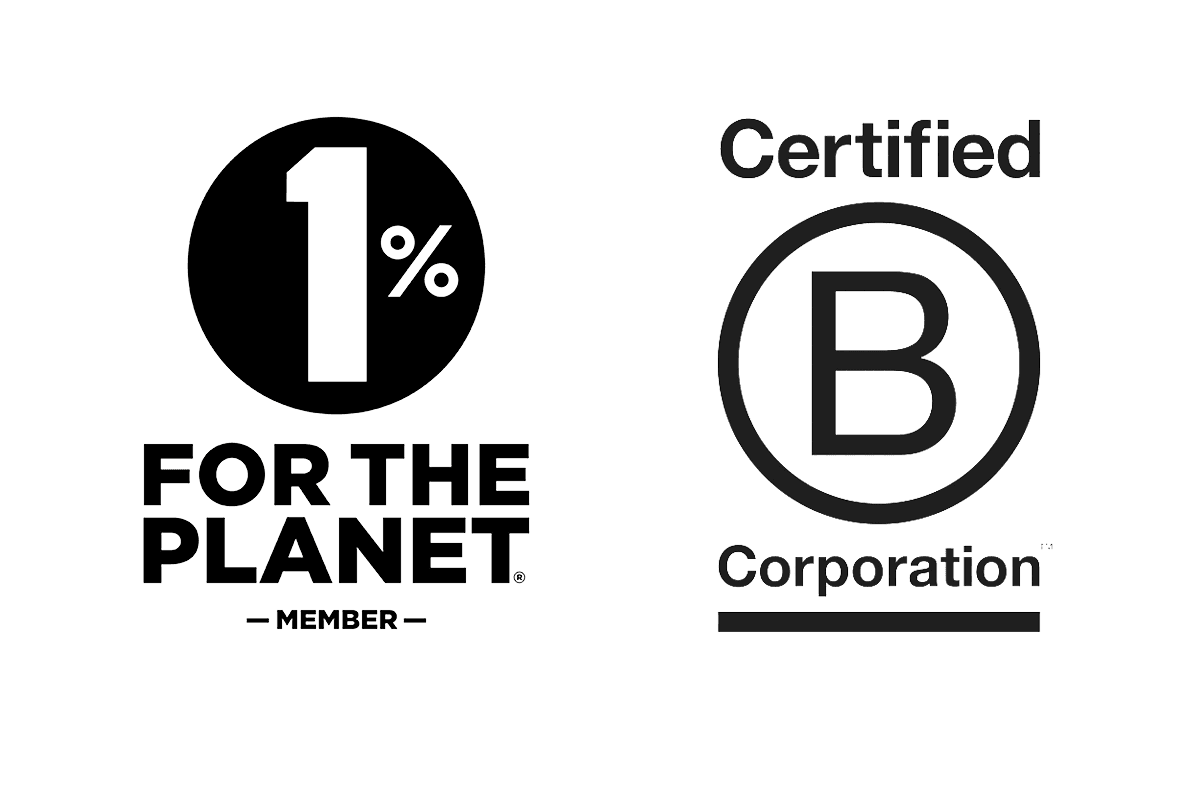 Partner with
the real deal
Chat with us today and we'll get you the results you deserve.
We acknowledge the Wurundjeri Woi Wurrung people as the Traditional Owners of the land now known as Richmond. We pay our respects to Elders from all nations - and to their Elders past, present and future.
Optimising is committed to cultivating and preserving a culture of inclusion and connectedness. We are able to grow and learn better together with a diverse team of employees.