Skip to content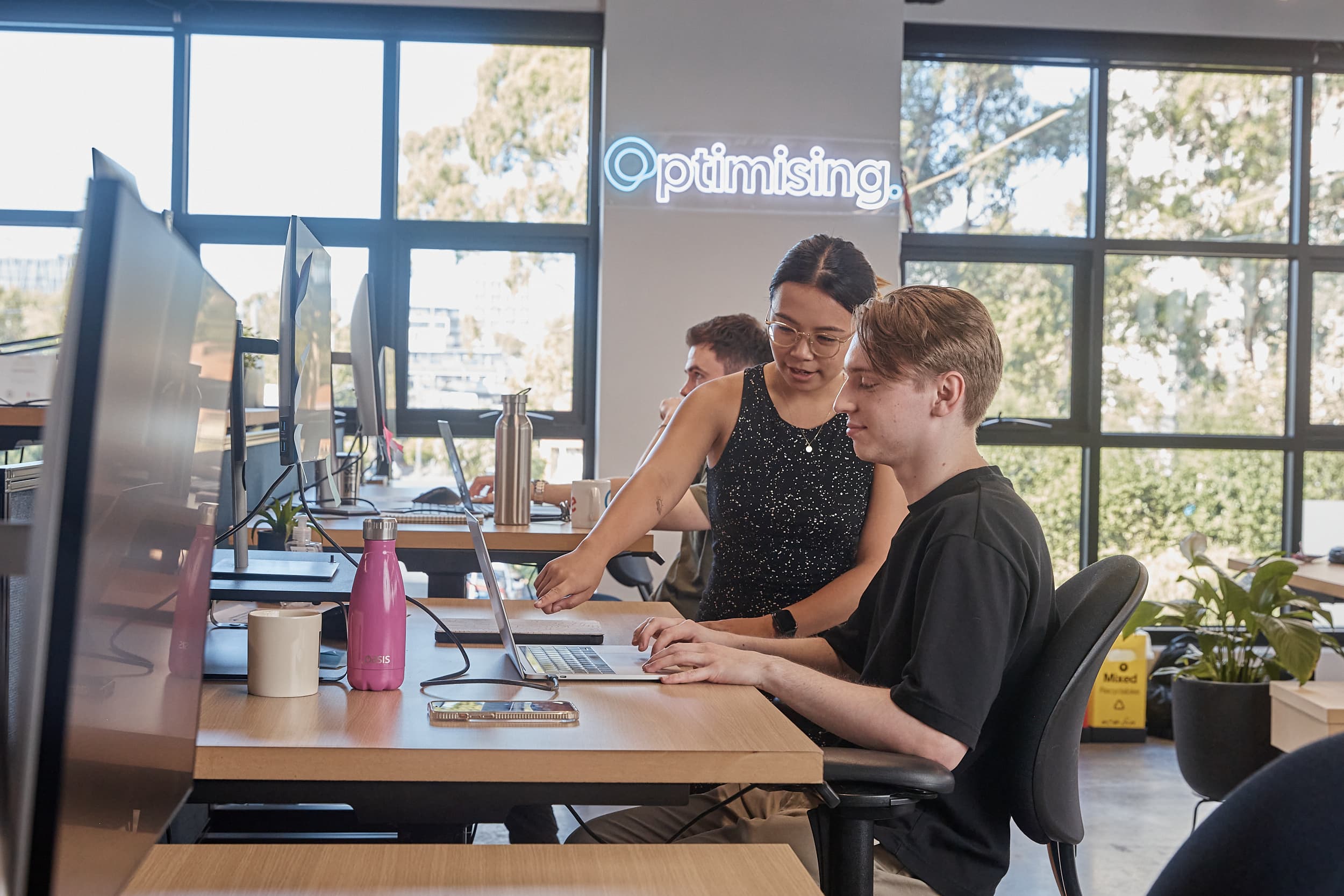 How Google Shopping can work with and improve your SEO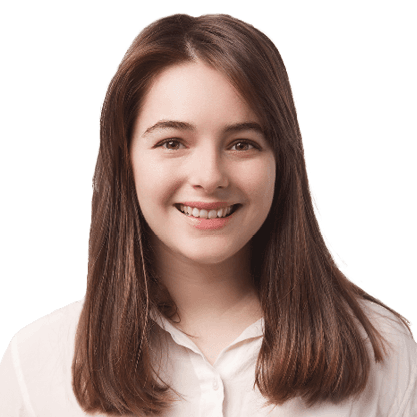 India Murphy
Content Specialist
How can running paid Google Ads benefit your SEO efforts & more importantly help you hit your business goals?
WebSavvy Founder and CEO, Mike Rhodes explains how you can utilise Google Ads to further optimise your SEO campaign.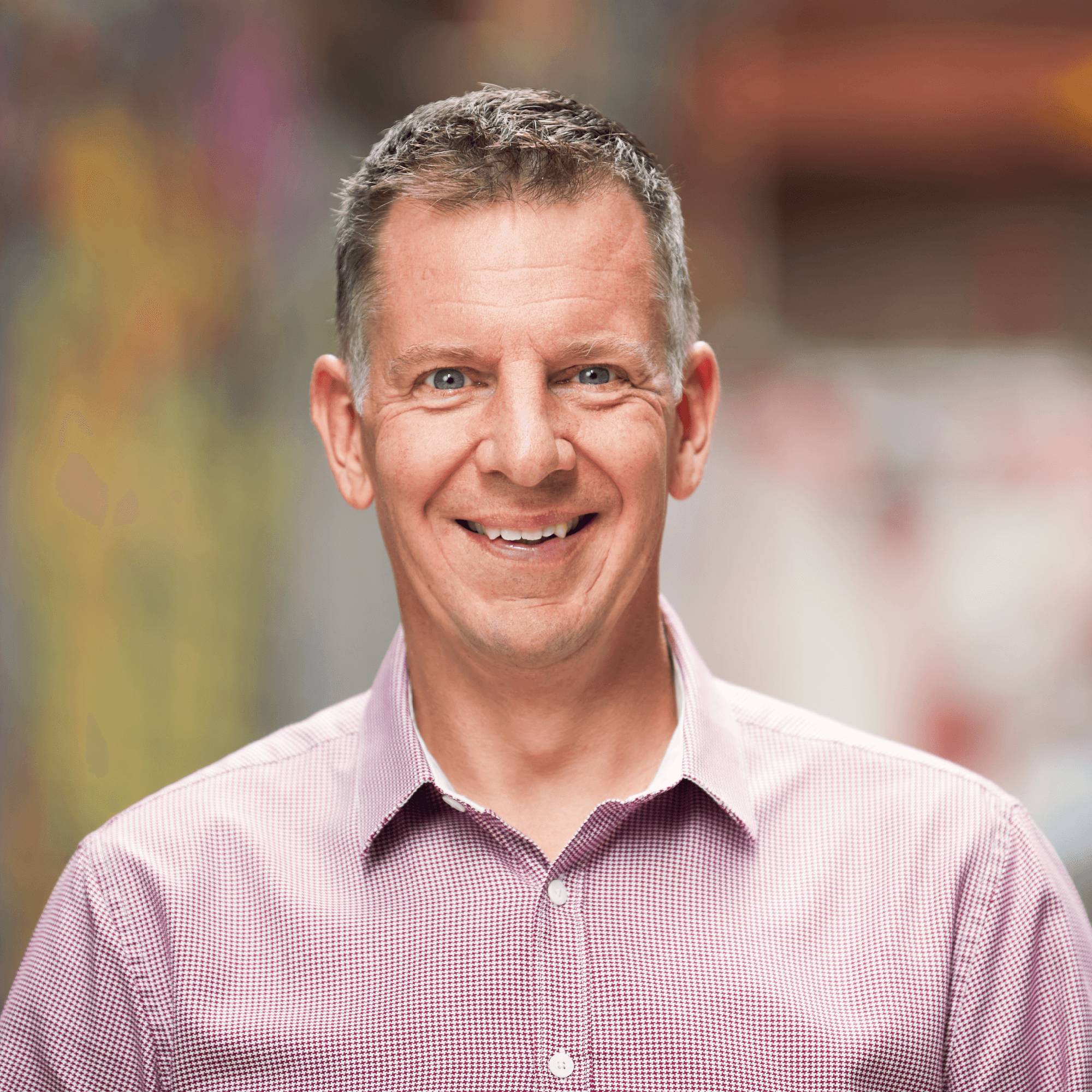 First let's clear up what it won't do. It won't magically boost your SEO rankings just because you're finally paying Google some cash. That's a myth. It doesn't happen.
What it can do however is give you a few ways to get a leg up on your competition by using this tool thoughtfully.
Let's look at a few ways your website & business could benefit from doing both paid and SEO.
Know with certainty which keywords make you money
You've heard it before: marketing is all about testing & using your data to make incremental improvements over time.
But that's easier said than done when Google doesn't give you great data. Unless that is, you pay for the data by running Google Ads!
Currently you can't get granular data on which keywords deliver your organic traffic (for 'privacy reasons'). Google Ads isn't perfect either any more, but once you run Search Ads you still get detailed data on which keywords & search terms not only cause your ads to show - but which lead to the business outcomes you want & at what cost.
Knowing which search terms have both enough volume to be worth your effort and are highly likely to be profitable to your particular business is (for me) enough to stop reading & go setup your Ad account right now! I'm biassed... but this is incredibly useful information to have.
I feel the need, the need for speed
Assuming you're planning to be in business for a while, then you probably have no problem playing the 'long game' of good SEO. It can often be relatively slow to get great results, but those results will pay off for years & years. However sometimes you need visibility fast.
This is what Google Ads can help 'fill in the gaps' and get all the additional traffic that you're willing to pay for.
For instance, do you have a new product launch or new line of services that you'd like to generate sales for immediately? Or maybe you'd just like to test if your idea for that new service would have any demand.
Or if setting up a new office in a different city would generate enough demand to fund a new team.
You can do this in a matter of hours or days with Google Ads. You might need a new landing page (for a service) and you won't want to take money for something that doesn't exist yet. But there are many ways Google Ads can help you test quickly with minimal downside.
How well do you really know your customers?
It's the golden rule of marketing - know your customer. The better you can talk to your prospect in her words & meet her where she's at, the better your marketing will do.
Google Search Console will give you some insights into your Organic traffic, but the really good data is reserved for those who are willing to pay.
The good news? You don't have to pay that much to get incredibly useful insights.
Once your Ads are up & running, you can use the 'Audience Insights' report to find out what your best visitors are into & then use that info to help you craft better copy, choose who to collab with, how to better target your ads & more.
One client (that doesn't sell bridal wear) found that people 'in the market' for bridal wear were about 4 times more likely to purchase from them, than people that weren't in that category.
This led to some interesting ad targeting options & improved results at scale.
I know you don't need to run ads - you're already ranking well
You've been working with the wonderful team at Optimising for a while & your site is performing well. So you don't need to run any ads, right
Well, maybe.
But there's often a 'Perception of leadership' for brands that have a high-ranking organic listing AND an ad running. Many prospects will (subconsciously at least) think 'these guys must be good - I see them everywhere'.

So don't assume that there's no need to run ads. 

This is particularly true if you're not ranking in the top 2 or 3 spots. And don't forget your ranking position will be slightly different for everyone searching depending on their past searches, preferences & more.
If you are ranking in the top 2 or 3 spots consistently for a particular search term, then you can test reducing or eliminating your ad spend for just that term & seeing if you can save money without losing that traffic.
It's often a good defensive move to run Ads for your most profitable keywords regardless of ranking - after all if you can invest $100 & get $500 or $780 or more back... why wouldn't you? But this should be tested - never assume!
Can you 'sell the click'?
The job of your meta description is to 'sell the click' and get prospects from the search engine to your website. They don't affect your ranking - but your copy absolutely does impact how many click through to your site & what they're thinking about when they get there.
Testing is never perfect of course - after all Google can rewrite your meta description if it deems fit, but you can use Google Ads to massively increase your testing with minimal spend. 
By using different ad copy & testing one ad against another, you can learn which emotions, benefits & hooks not only attract clicks, but pre-frame people to convert. You'll need to use the slightly clunky 'ad variation' tool. My friend Brad Geddes has an excellent article about testing ad copy.
Bonus: get free shopping clicks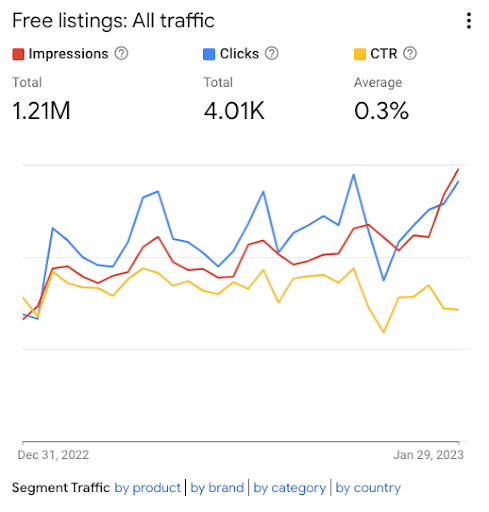 Have you heard of Google Merchant Centre?
It's a place where Google checks the data you give it (in the form of a 'product feed') matches the info you tell your prospects on your website.
In order to run paid Google Shopping Ads, all of that data must match exactly for each product. If you want to run a 'Performance Max' campaign in Google Ads, this will be your first step (& you should test it). 
There's also a little-known setting inside every GMC account called 'Free product listings'. Once you turn this on, you'll see your products listed in more places (like the free section of the Shopping tab on Google).
For one of WebSavvy's clients, this has resulted in over 1m extra impressions in January 2023.
In summary
Now that you have a variety of ways to grow your traffic & increase profits - where will you start?
Do you have any Google Search Ads running? If not you quickly discover new terms that have search volume and convert well for your store.
Do you need to 'fill the gaps' in short term revenue? Running Google Shopping Ads will likely add profit to your store in 1-2 months.
Do you want to expand existing results? Once you're running Ads, check your reports for new audience segments to target 
Do you want to improve your click-through rates for your Organic traffic? Use Search Ads to quickly test & measure 
Do you want free traffic? Turn on Free Listings once you have a product feed linked to your Merchant Centre account
Overwhelmed?
That's ok - just pick one thing, start there & once that's up & running, come back to this post & choose the next most important thing for you.
One bite at a time & all that!

Good luck - you've got this.
Mike Rhodes is the Founder and CEO of WebSavvy.
---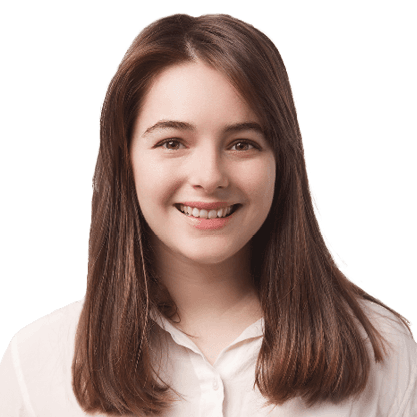 India Murphy
Content Specialist
Hailing from the gorgeous Australian Capital (yes, Canberra), India moved to Melbourne to attend the Film and Television School at the Victoria College of the Arts. Experienced in creating a range of content, India is a whiz at breaking down complex ideas and whipping them into something worth reading.
An emerging playwright, India is currently a She Writes Resident at Theatre Works and writes about teen drama, science fiction and boogieing babies.
Outside of writing, India enjoys dance, baking, and attempting to befriend (read: kidnap) the local neighbourhood cats.
We value purpose over profit and take action.
Our values and beliefs have always set the tone and approach to our business. It's not just enough to grow as a company and produce profits, we have a global responsibility to make our economy more inclusive and sustainable. As both a B Corp and a member of 1% for the planet, we have further cemented this purpose within our organisation.
However, our work isn't done quite yet. For Optimising, this is simple the start of our journey towards building a better business and world!
Find out more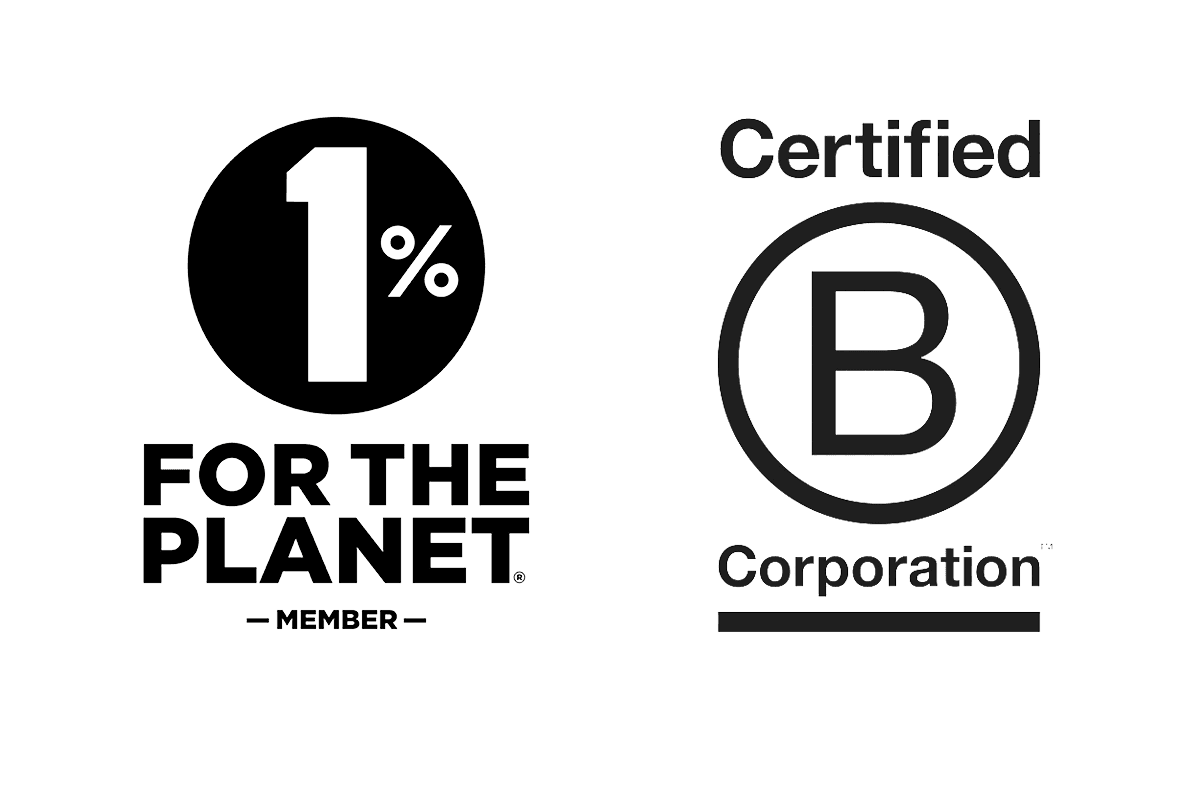 Partner with
the real deal
Chat with us today and we'll get you the results you deserve.
We acknowledge the Wurundjeri Woi Wurrung people as the Traditional Owners of the land now known as Richmond. We pay our respects to Elders from all nations - and to their Elders past, present and future.
Optimising is committed to cultivating and preserving a culture of inclusion and connectedness. We are able to grow and learn better together with a diverse team of employees.