Skip to content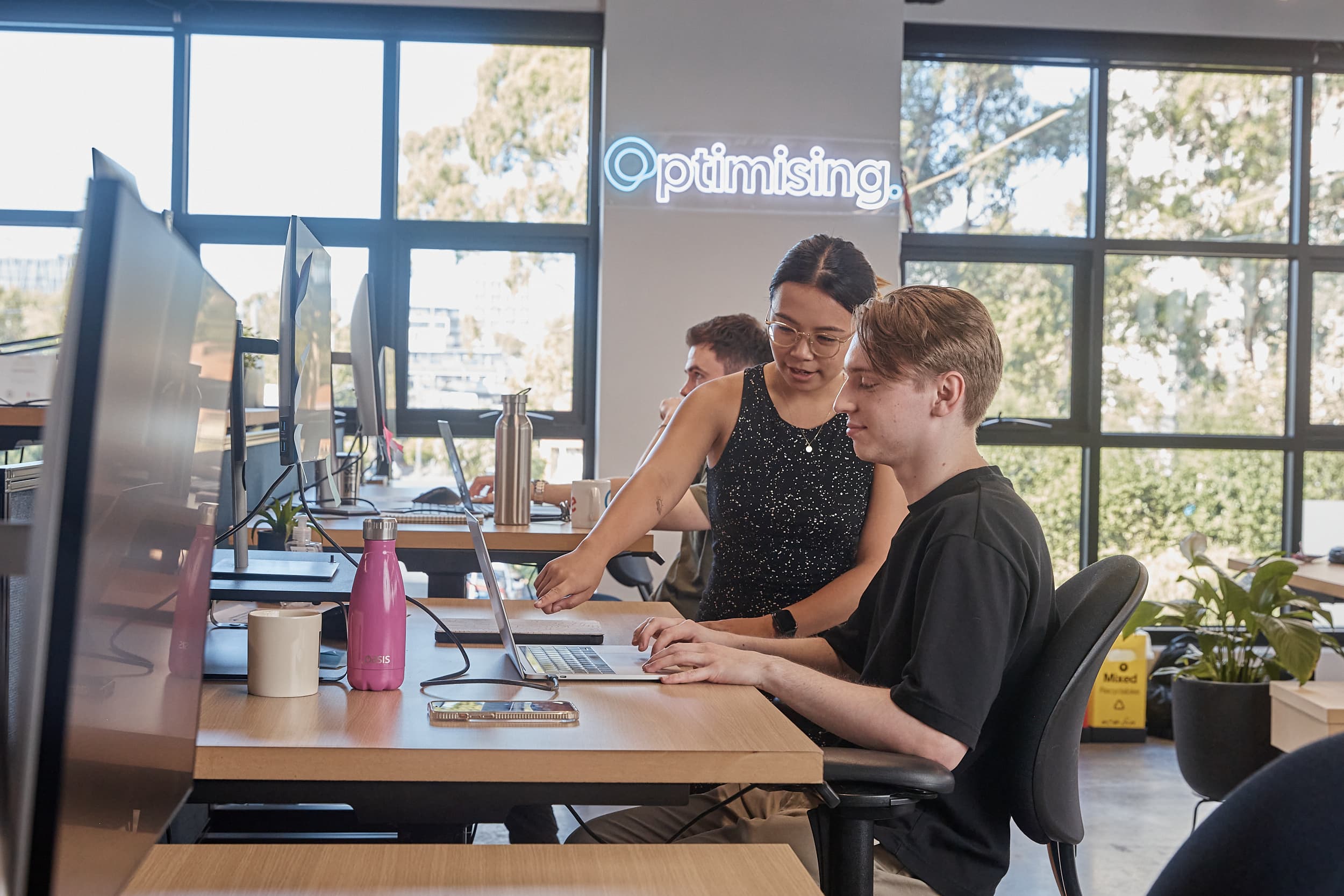 Optimising is a dog-friendly workplace - Here's why.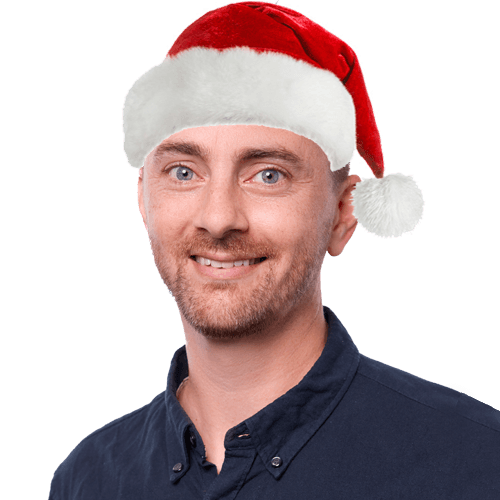 James Richardson
Co-Founder & Partnerships
We love dogs.
It's no secret that Optimising is an office of dog-loving individuals. Big dogs, small dogs, old dogs, and puppies, we do not discriminate.
It will come as no surprise that for a while now, we have been a dog (and pet) friendly office. As soon as a dog enters the office, the mood of the room changes and the energy increases.
Now, we're not the only ones, or the first office, to embrace this, but we are certainly big fans of the practise, and it really works for us.
Some of the benefits we have noticed include:
Reduces stress & increases productivity
I challenge anyone to feel stressed after a dog jumps on your lap for a pat. Pets are an instant boost to your mood.
Countless studies have shown that the presence of dogs not only reduces stress, but also can diffuse situations, as well as staying more productive.
Human interaction
A pet walking around the office is a great way to help staff interaction. We've noticed that with a dog wandering around the office, people are more likely to chat amongst themselves about or because of the presence of a pet.
The dogs love it!
There is nothing more that I hate than the look on my dogs faces every morning when I leave them outside while I head off to work for the day. Bringing them in not only helps to socialise them with more people, we also get to spend more time with them.
Although we love having dogs in the office, we are still trying to run a business, so we have a few rules to ensure that they aren't running the show (but to be honest they do anyway).
1 dog per day
Dogs love hanging out with other dogs, but we leave that for the park. 1 dog in the office means you get a relaxed version, rather than an over excited four legged nut case running laps of the office.
Everyone is responsible!
Although the dog belongs to one person, in the office we all take care of the dog. Whether they need food or water, a walk to go to the bathroom, or just a pat or belly rub - everyone has to do their bit!
Keep the door closed!
Goes without saying that dogs love adventures. We run a strict door closed policy to ensure that the dogs stay nice and safe in the office!
Meet the Team
Now it wouldn't be right to not introduce our rotating lineup of dogs:

Billie the Groodle
5 years young, Billie loves and needs plenty of attention, and enjoys nothing more than destroying a brand new roll of toilet paper. You will always find her sitting next to whoever is eating at the time.

Audrey the Spoodle
A true lady, Audrey is the smallest of our resident dogs. What she lacks in stature, she makes up for in attitude. She loves a night in front of the heater with her toy lamb.

Maggie the Jack Russell
From getting stuck behind the TV, to hiding in plain sight for hours, Maggie is always having adventures. Likes walks, hates fireworks & thunder.

Millie the Golden Retriever
The newest member of the Optimising dog crew, Millie loves nothing more stealing your shoe or a Foxtel remote control. A big fan of chasing balls and bodies of water, Millie has been a welcome addition to the dog rotation.
Nala the Golden Retriever
The older sister of Millie, Nala is a ball of energy.When she is not eating pigs ears she loves hanging outside, getting in the mud, and shaking paws with anyone who offers.
---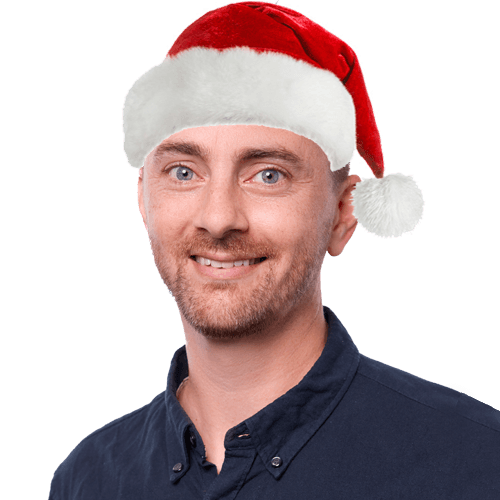 James Richardson
Co-Founder & Partnerships
Working in the SEO industry for many years alongside some of Australia's biggest brands, James started his online career running online Sports Fan sites, as well as cutting his teeth on several successful eCommerce brands and content sites.
Previously holding various senior roles across the Sales and Marketing teams for ASX listed companies, he went on to found Optimising with Daniel and is proud he has helped mould it into one of Australia's leading SEO agencies.
When he's not in the office he's at home having pretend tea parties, or building a cubby house in the lounge room with his three young girls.
We value purpose over profit and take action.
Our values and beliefs have always set the tone and approach to our business. It's not just enough to grow as a company and produce profits, we have a global responsibility to make our economy more inclusive and sustainable. As both a B Corp and a member of 1% for the planet, we have further cemented this purpose within our organisation.
However, our work isn't done quite yet. For Optimising, this is simple the start of our journey towards building a better business and world!
Find out more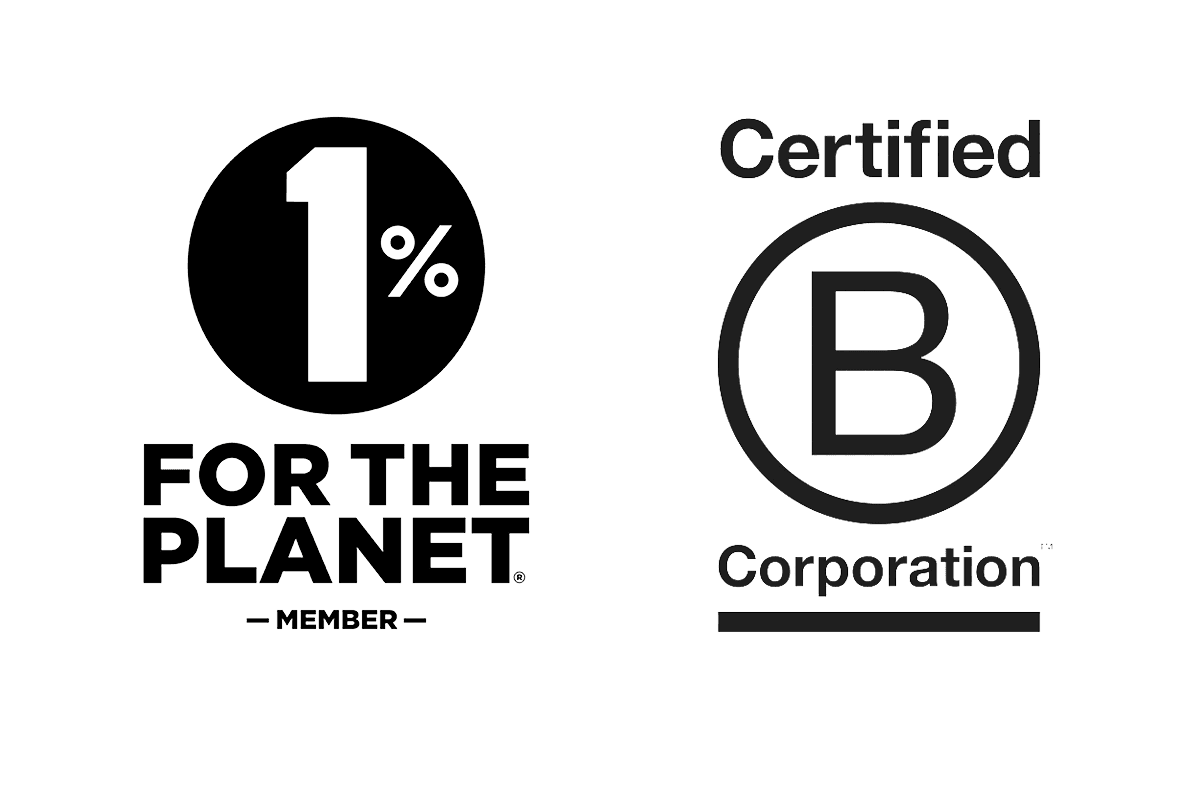 Partner with
the real deal
Chat with us today and we'll get you the results you deserve.
We acknowledge the Wurundjeri Woi Wurrung people as the Traditional Owners of the land now known as Richmond. We pay our respects to Elders from all nations - and to their Elders past, present and future.
Optimising is committed to cultivating and preserving a culture of inclusion and connectedness. We are able to grow and learn better together with a diverse team of employees.