Skip to content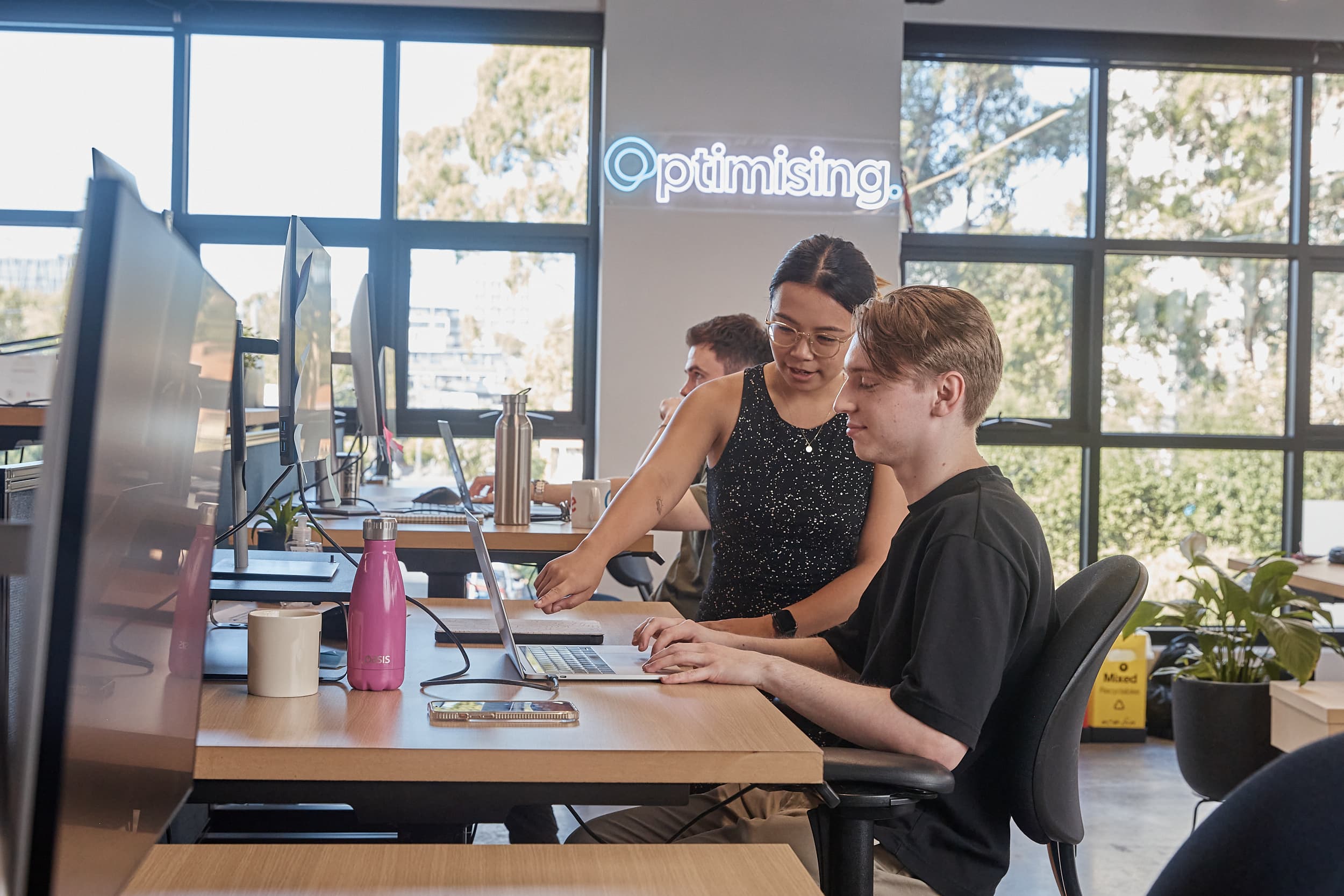 Working smarter in the age of COVID-19
How Optimising are navigating this strange time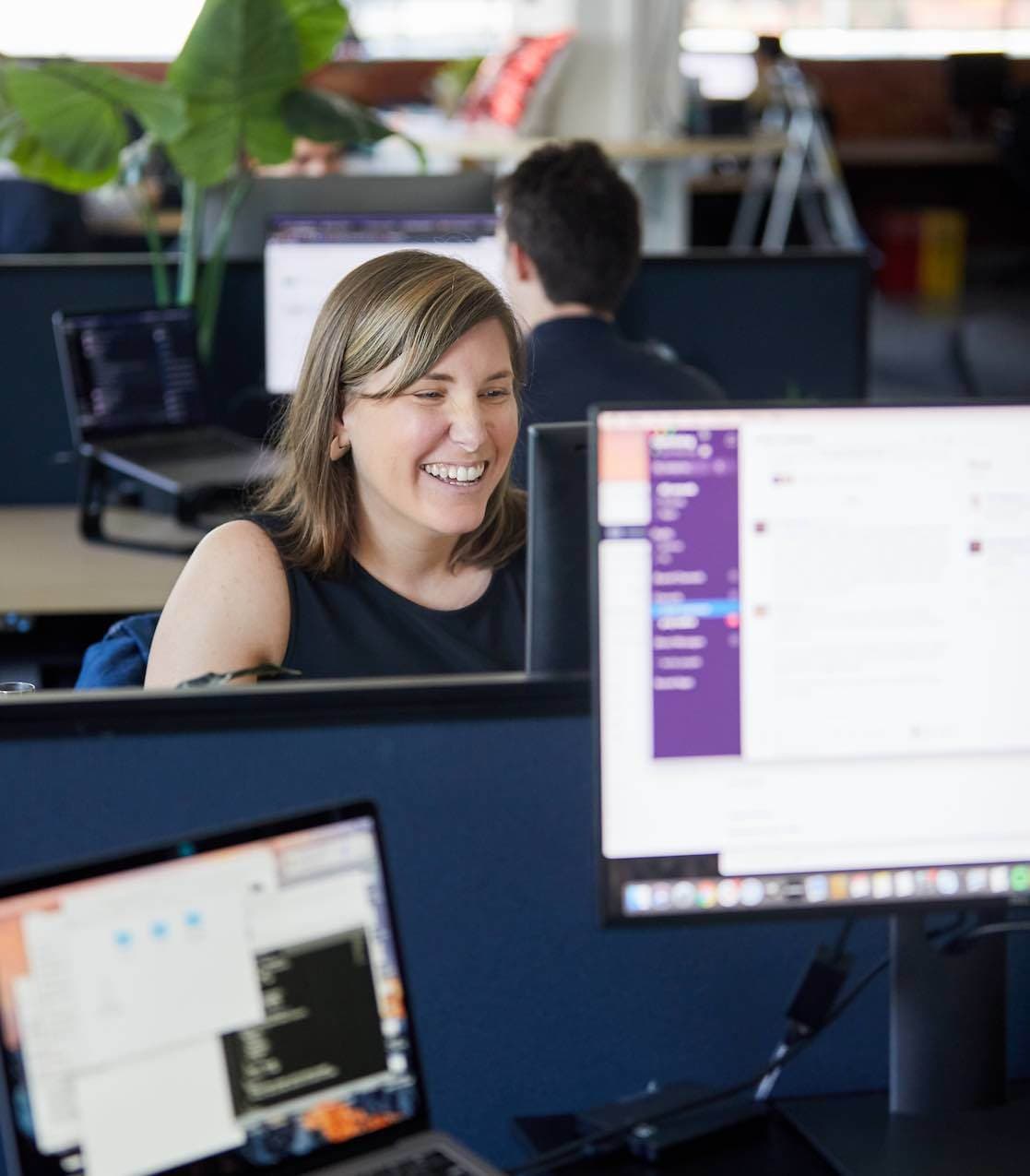 Most of us can agree that the last few weeks have been unlike anything we've ever experienced before. It's hard to predict and plan out what's next as there is plenty of uncertainty in our communities. One thing we can be certain of is that our team at Optimising has confronted this challenge with resilience and motivation every step of the way.
We are all navigating uncharted waters in the business world (and everywhere else) and it's times like these that you learn the true strength of your team and how much you can accomplish when you work together, no matter where you are. 
Working remotely is now the new normal and adapting to this change quickly and efficiently has meant we are able to stay true to our clients, values and objectives. We have always strived to work optimally and this is still one of our primary missions, even if we can't always share the same roof. 
Over-communicating 
More communication seems like a pretty obvious goal for a team working remotely, right? 
But it's how much we communicate that could be the difference between knowing an obstacle is coming and learning about it afterwards. We've identified ways to amplify our communications to make sure we always know what's ahead.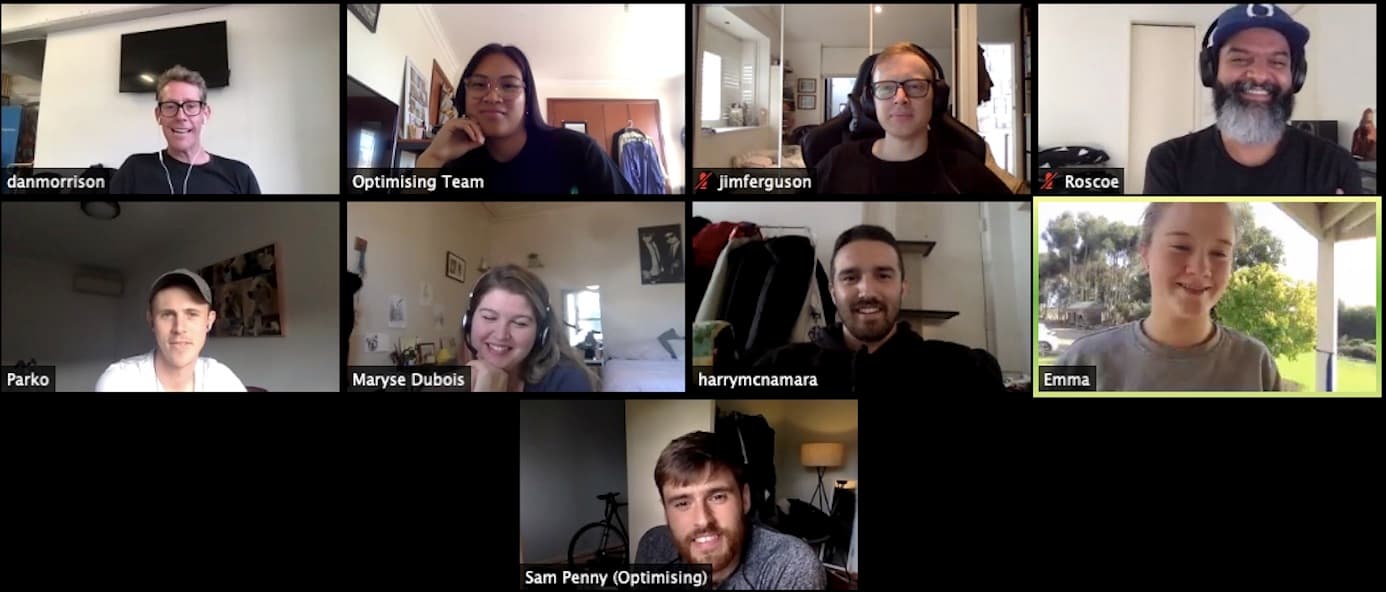 For example, bi-weekly all-hands meetings give managers the opportunity to share important, up to date announcements with all team members. By 'amping' our communication and cross collaboration throughout the team also allows us to formulate quick service solutions to our client base, who need this now more than ever.
Sticking to a routine
Now more than ever teams and managers are relying on one another for steady, predictable timelines, meetings and schedules. Due to the unprecedented nature of our working environments and the constant updates in our communities, it really pays off to have a constant routine and timeline. For example, our zoom team meetings are focused and never stray off topic. And by taking team wide session breaks simultaneously (including lunch) we know we'll never miss a beat.
Feedback, feedback, feedback
This is already an important aspect of the way we work and the impact of meaningful feedback is crucial when you are working together digitally. Whether it's 1:1 feedback or group feedback, it's a necessary part of keeping the lines of communication open, clearing the air and building trust and empathy. 
In a culture of feedback, especially remote, you create an 'open door' to quicker solutions, insights and best of all, high fives. 
We use a variety of different channels and tools to facilitate and collect these feedback loops (Slack, Teamwork Desk, etc) so we can continue to notify/explain/improve as individuals, and as a team. 
👋  + 👍  + 🙌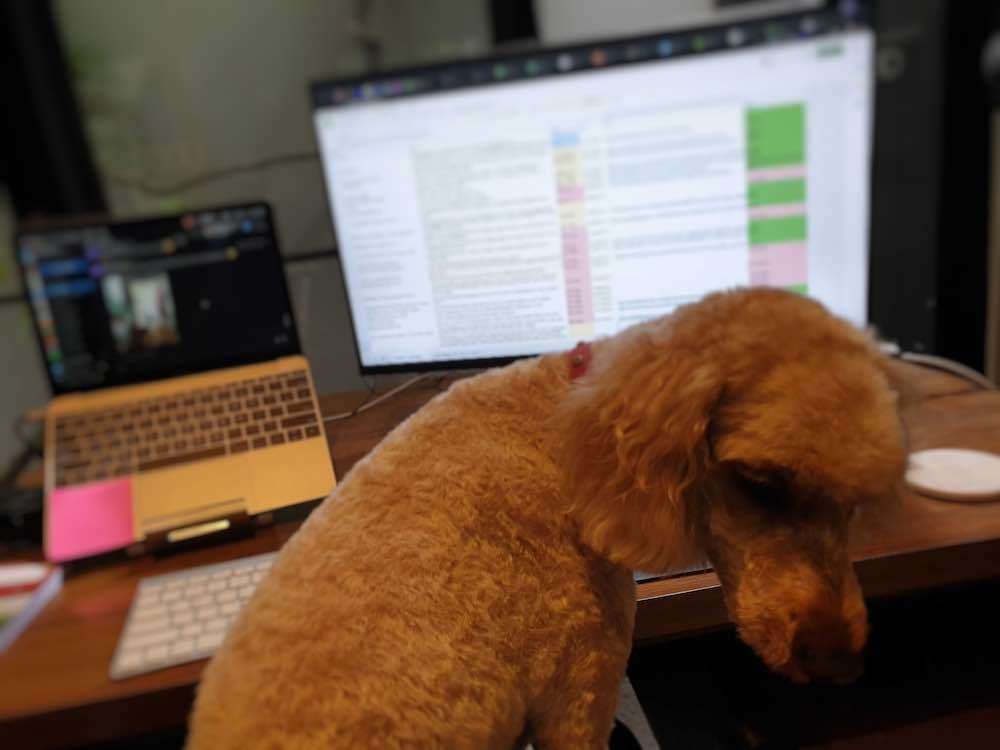 Positive vibes only
It's hard not to get caught up in the noise, especially in the current climate. We are the work that we produce, so it's important that we have a clear and calm mindset, limited stress and most importantly, positive vibes.
Keeping each other motivated by sharing playlists, wellness tips and much needed laughs in Slack or Zoom meetings goes a long way. By taking care of one another, we have created a stronger team bond that is primed to accomplish anything, no matter what challenge comes our way.
A dedicated workspace that works
At Optimising, we are accustomed to having access to stand up desks, ergonomic chairs, breakout spaces, plenty of coffee and all of the other perks that come with working in a comfortable workspace. Since working remotely, we have supported our staff in making sure everyone has the tools and equipment necessary to work effectively and also maintain their wellbeing.
Here are a few ways our team have created their own positive workspace:
Creating a light filled space with access to fresh air when needed (having windows and doors nearby) 
Surrounding your workspace with things that motivate and keep your wellbeing in check you. I.e. plants, photos of loved ones, aromatherapy, etc.
Choosing a space that has limited foot traffic and background noise (where possible) 
Designating a dedicated 'break out' space for work breaks - even if it's your kitchen!
Having healthy food, beverages (and snacks) easily accessible throughout the day to limit interruptions and keep energies high 
More than ever, it's so important to stay positive and it's already evident that there will be a number of beneficial outcomes for our team from this situation and we are already looking forward to the next time we can throw a few office hoops together. Stay strong, healthy and safe out there! 
---
We value purpose over profit and take action.
Our values and beliefs have always set the tone and approach to our business. It's not just enough to grow as a company and produce profits, we have a global responsibility to make our economy more inclusive and sustainable. As both a B Corp and a member of 1% for the planet, we have further cemented this purpose within our organisation.
However, our work isn't done quite yet. For Optimising, this is simple the start of our journey towards building a better business and world!
Find out more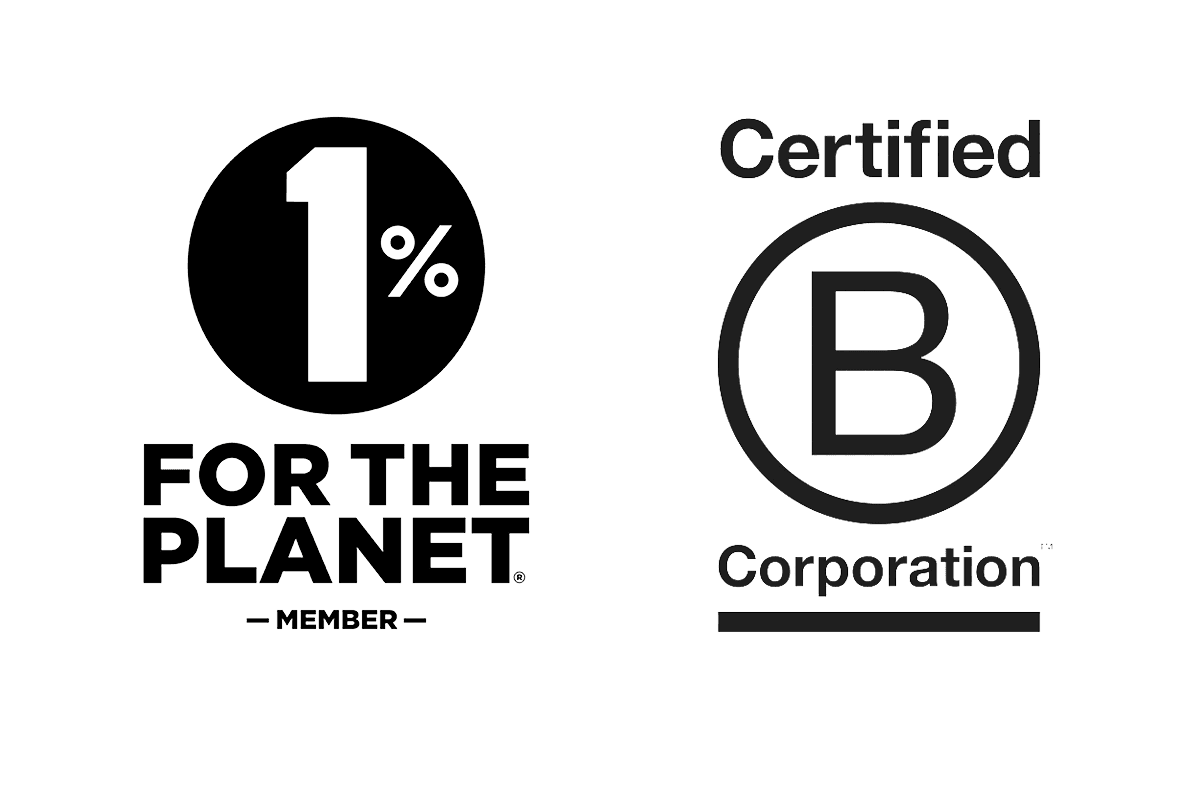 Partner with
the real deal
Chat with us today and we'll get you the results you deserve.
We acknowledge the Wurundjeri Woi Wurrung people as the Traditional Owners of the land now known as Richmond. We pay our respects to Elders from all nations - and to their Elders past, present and future.
Optimising is committed to cultivating and preserving a culture of inclusion and connectedness. We are able to grow and learn better together with a diverse team of employees.