Skip to content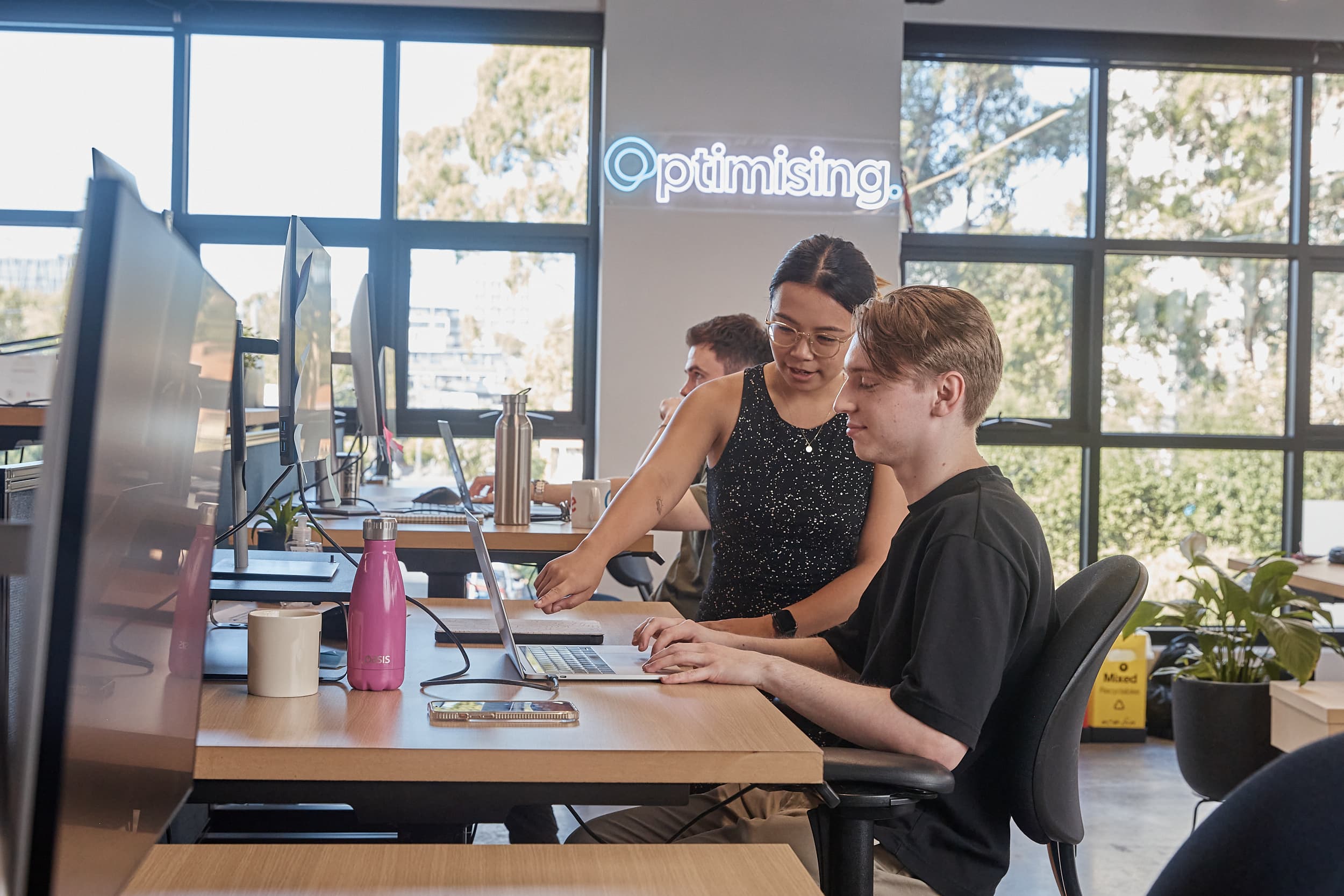 Dumb Question: What are Meta Descriptions and why are they important for SEO?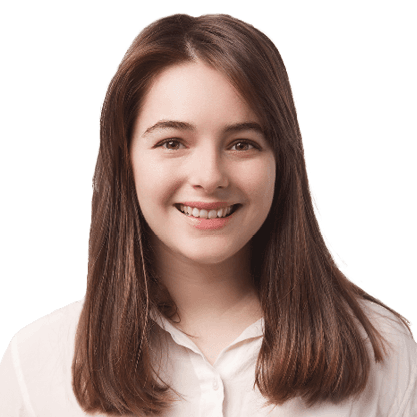 India Murphy
Content Specialist
Asking a 'dumb question' is embarrassing, but when you assume - you make an 'ass' out of 'u' and 'me'. Did the Astrophysicist Neil Degrasse Tyson say that or was it my Grade Three Teacher? Regardless, there's always value in asking in the obvious. When we assume, we tend to run into problems later down the track. 
As the new Content Specialist at Optimising, I'm asking a lot of dumb questions about the technical side of digital marketing. Sure, I could Google it or I could ask the expert (and patient) team at Optimising! Each month, I'll be asking one team member a dumb question and getting them to break down a technical term, technique or digital marketing strategy.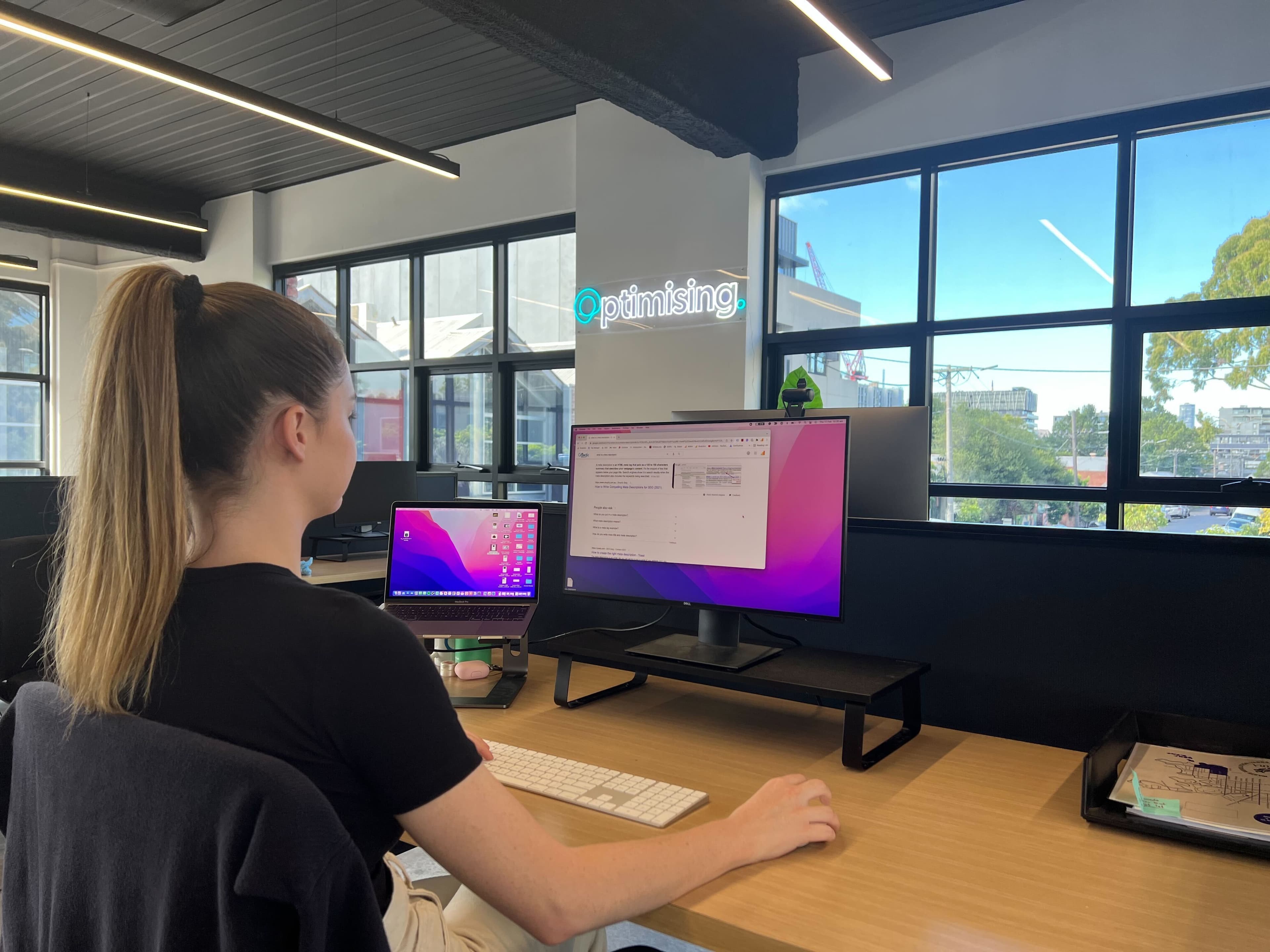 This month, we're revisiting the basics. Our SEO Specialist, Nick Smith, is breaking down what a Meta Description is and why the foundational aspects of SEO are the most important.
India Murphy (IM): Hey Nick! You know a lot about SEO, right? 
Nick Smith (NS): Hey India! I like to think I do, haha. What's up?
IM: I've got a dumb question for you. What's a Meta Description in SEO? But, first! What's SEO?
NS: SEO stands for Search Engine Optimisation. It's essentially optimising web pages so that they have the best chance of ranking within Search Engine Results Pages (SERPs).
IM: And that's how search engines like Google display their results, right?
NS: Exactly! SEO can take multiple forms, such as technical SEO and on-page SEO.
IM: What's the difference between the two?
NS: Technical SEO includes stuff like how fast your website loads and how well it works on mobile devices, as well as improving URL Structure, Site Navigation, Schema, and more.   
On-page SEO is more about the content on your page and includes Headings, Title Tags, Internal Links, and Meta Descriptions.
IM: Which is what my dumb question is asking. What exactly is a Meta Description?
NS: Meta Descriptions are a brief description of your web page that will be shown on the Search Engine Results Page (SERP), just under the Page Title. 
IM: Interesting. Can you give me an example of one?
NS: Sure. So, when you search 'Optimising', our website will come up. Beneath it will be a brief description such as "Optimising is a Melbourne based Search Engine Optimisation (SEO) business offering a comprehensive range of SEO, Paid Ads (Google Ads), and Social Media Ads".
IM: Cool. But why are they important for SEO purposes?
NS: Meta Descriptions are important because they describe both to the user and to the search engine what that page is about. However, it's not a ranking factor. A good Meta Description won't influence the algorithm, but it should persuade people to click on your result by offering a preview of what the page contains. 
IM: Sounds pretty important. So, if I'm trying to write one, is there a formula or something I should follow?
NS: There's no set rules when it comes to writing a "good" Meta Description, but it's good practice to let the user know what the page is about. You can get creative when writing your Meta Description, just ensure it's short, concise and a relevant summary of your page. You can also include related keywords or a clear call to action. As long as it's well-written for humans, you can't really go wrong!
IM: Is there a word limit?
NS: There's no word limit, but there is a limit on the amount of space you have available in the SERPs. Despite what some places will say there is no character limit either. Instead, it's a pixel limit. Your Meta Description should be around 920 pixels in length, but it's not the end of the world if it's slightly longer.
IM: Good to know. 
NS: Another fun fact about Meta Descriptions, even if you've written the perfect Meta Description, Google might decide not to use it, and use a snippet of information it feels is more appropriate from your page instead.
IM: Okay, great. Thanks for your help, Nick.
NS: No worries, India. Let me know if you have any more questions about Meta Descriptions. Cowabunga!
Got your own dumb question?
Have you got a 'dumb question' about SEO or PPC? We at Optimising are always striving to make digital marketing easy to understand. Get in touch with us today. 
---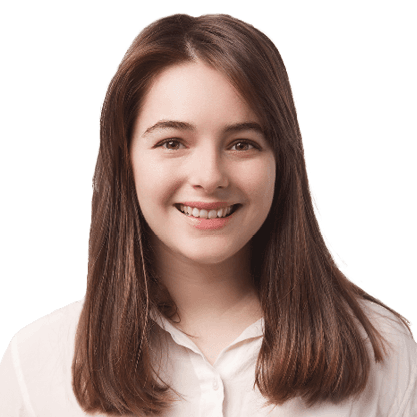 India Murphy
Content Specialist
Hailing from the gorgeous Australian Capital (yes, Canberra), India moved to Melbourne to attend the Film and Television School at the Victoria College of the Arts. Experienced in creating a range of content, India is a whiz at breaking down complex ideas and whipping them into something worth reading.
An emerging playwright, India is currently a She Writes Resident at Theatre Works and writes about teen drama, science fiction and boogieing babies.
Outside of writing, India enjoys dance, baking, and attempting to befriend (read: kidnap) the local neighbourhood cats.
We value purpose over profit and take action.
Our values and beliefs have always set the tone and approach to our business. It's not just enough to grow as a company and produce profits, we have a global responsibility to make our economy more inclusive and sustainable. As both a B Corp and a member of 1% for the planet, we have further cemented this purpose within our organisation.
However, our work isn't done quite yet. For Optimising, this is simple the start of our journey towards building a better business and world!
Find out more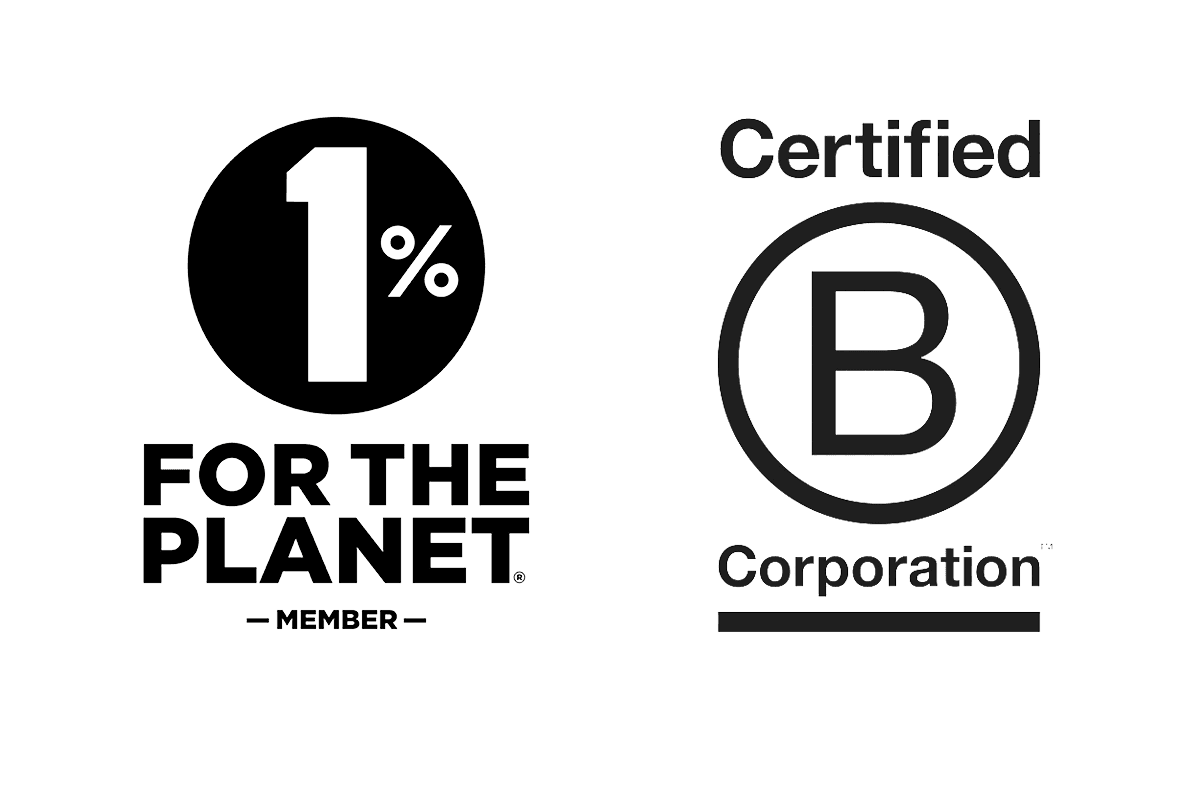 Partner with
the real deal
Chat with us today and we'll get you the results you deserve.
We acknowledge the Wurundjeri Woi Wurrung people as the Traditional Owners of the land now known as Richmond. We pay our respects to Elders from all nations - and to their Elders past, present and future.
Optimising is committed to cultivating and preserving a culture of inclusion and connectedness. We are able to grow and learn better together with a diverse team of employees.