Skip to content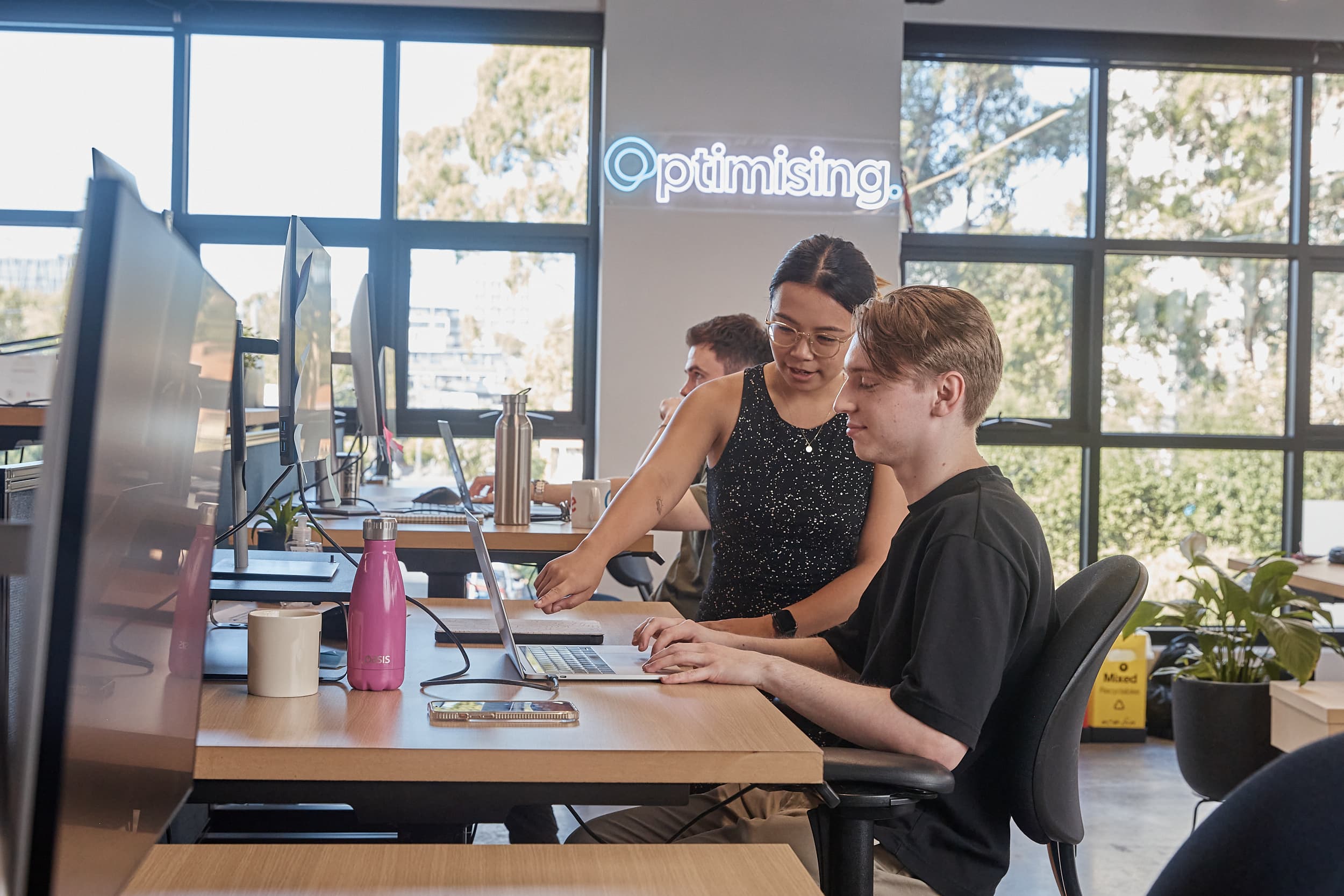 Visiting Veneziano Coffee Roasters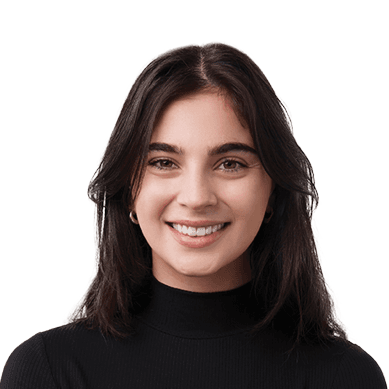 Kara Moss
People and Culture Specialist
Fellow B-Corp Veneziano taught us how to make the perfect brew.
The team at Optimising attended a coffee-making workshop that was a latte fun!
There's no doubt that we're big coffee drinkers in this office. So, when it came to booking our next team activity - there was only one thing that came to mind! We wanted to broaden our skills and learn how to make the coveted latte that we drink four times a day from the coffee experts. 
Enter Veneziano Coffee Roasters! With cafes located all across Australia, they are Melbourne-based and located in our neighbourhood of Richmond. Not only are Veneziano Coffee Roasters makers of fine coffee, they also just scored a B-Corp certification and have taken on a social and sustainable responsibility to ensure that the future generations can enjoy coffee too.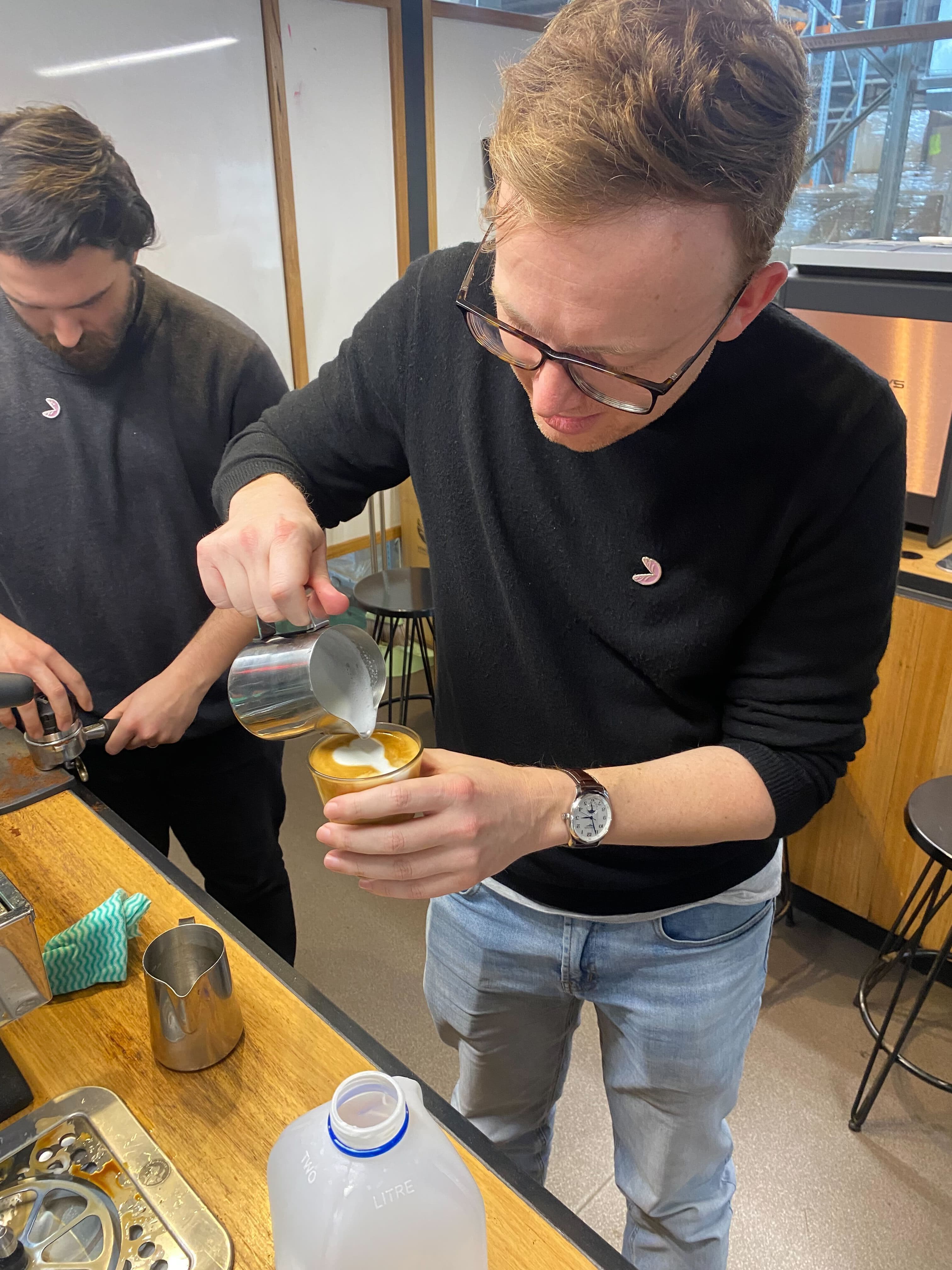 We reached out to our fellow B-Corp neighbours and the team kindly agreed to teach us everything they could about coffee within a Friday afternoon. We started with a cupping session and learnt all about distinguishing between blended and single origin beans.  We got to taste some of their finest coffees with a lot of fancy coffee tasting slurp included.
The Optimising team then headed upstairs to their training room to learn how to brew the perfect espresso. The precision that goes into it every second of the process was mind blowing - and it gave us a whole new appreciation for our local baristas. We had a go at some coffee art - most of us failing miserably.. It's harder than it looks!
It was such a great team activity, we couldn't recommend our new friends over at Veneziano enough. We got to chat to Victorian Coffee Specialist, Lachlan Hall afterwards about how Veneziano Coffee Roasters are tackling sustainability initiatives across the business.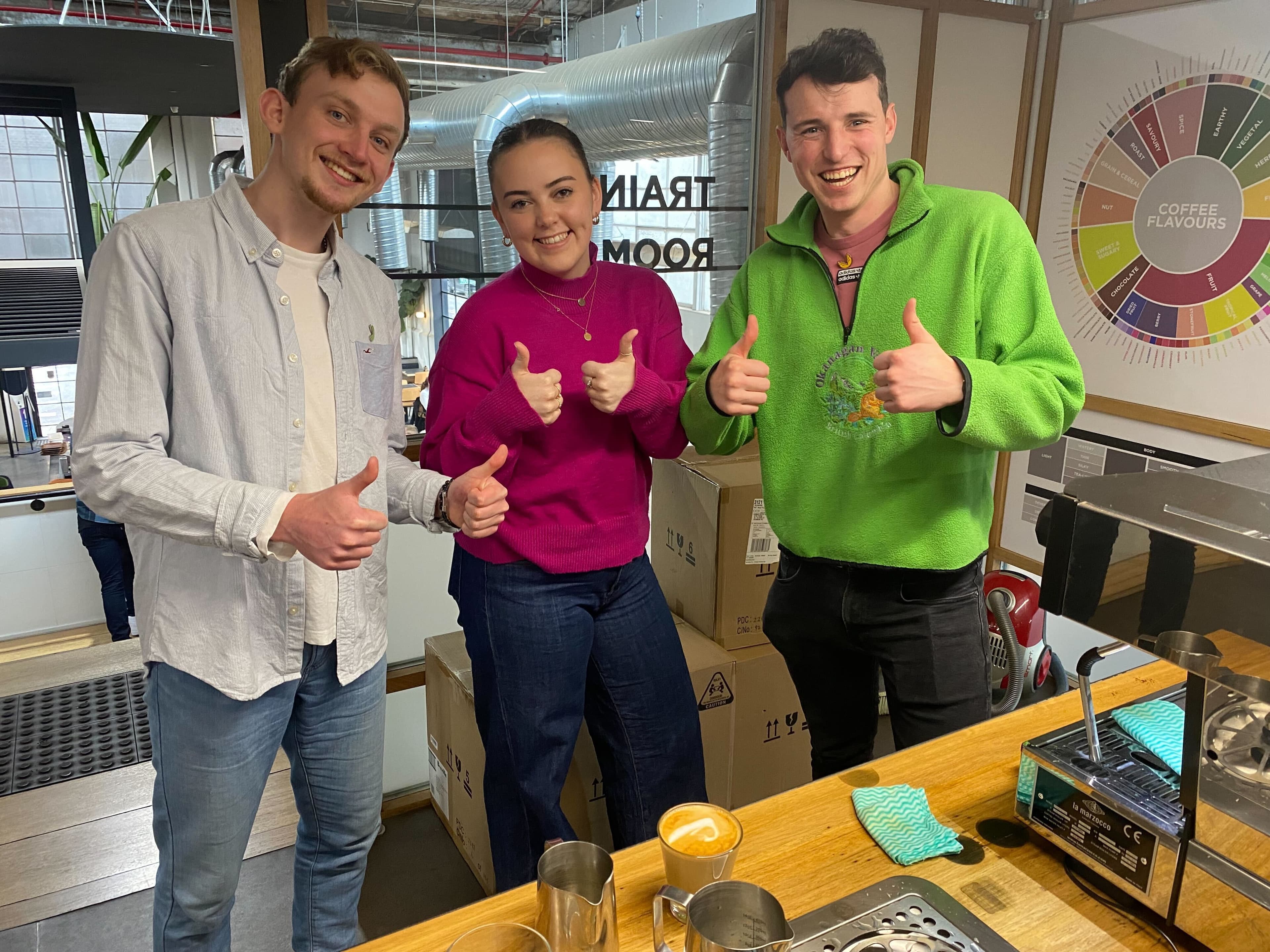 First of all, congratulations on your B-Corp certification!
What inspired your coffee company to pursue B Corp certification and adopt a sustainability-focused approach?
Sustainability has always been at the heart of our group, with a key focus on the people in our coffee supply chain, and equally a large focus on the people that work within our group, the B Corp certification served as a good way to formalise our efforts to date, as well as help us build upon the work we have already done.
How do you involve and educate customers about the importance of choosing sustainable coffee products, and what can customers do to support your sustainability efforts?
A first step for us is to make it easy for the customers, we do the hard work behind the scenes with the less interesting topics such as packaging, and then we use every touch point along a customer's journey with us to share some of what we are doing, including our socials, website blogs and our packaging. By partnering with us, customers are able to support all of the efforts we take, from our environmental performance to our work up our supply chain.
 What are your future goals and aspirations in terms of sustainability? How do you plan to continue advancing your sustainable practices as a coffee company?
A lot of what we are doing now is to imbed what we have begun more deeply into the business, and continue what we have started, for instance we have a goal to reduce our emissions by at least 42%, in line with the Paris Agreement, We want to increase our B Corp score to triple digits at our next certification cycle, right now we are forming a bit of a strategy on how to get there, and his will form a big part of the next activities that we'll be undertaking.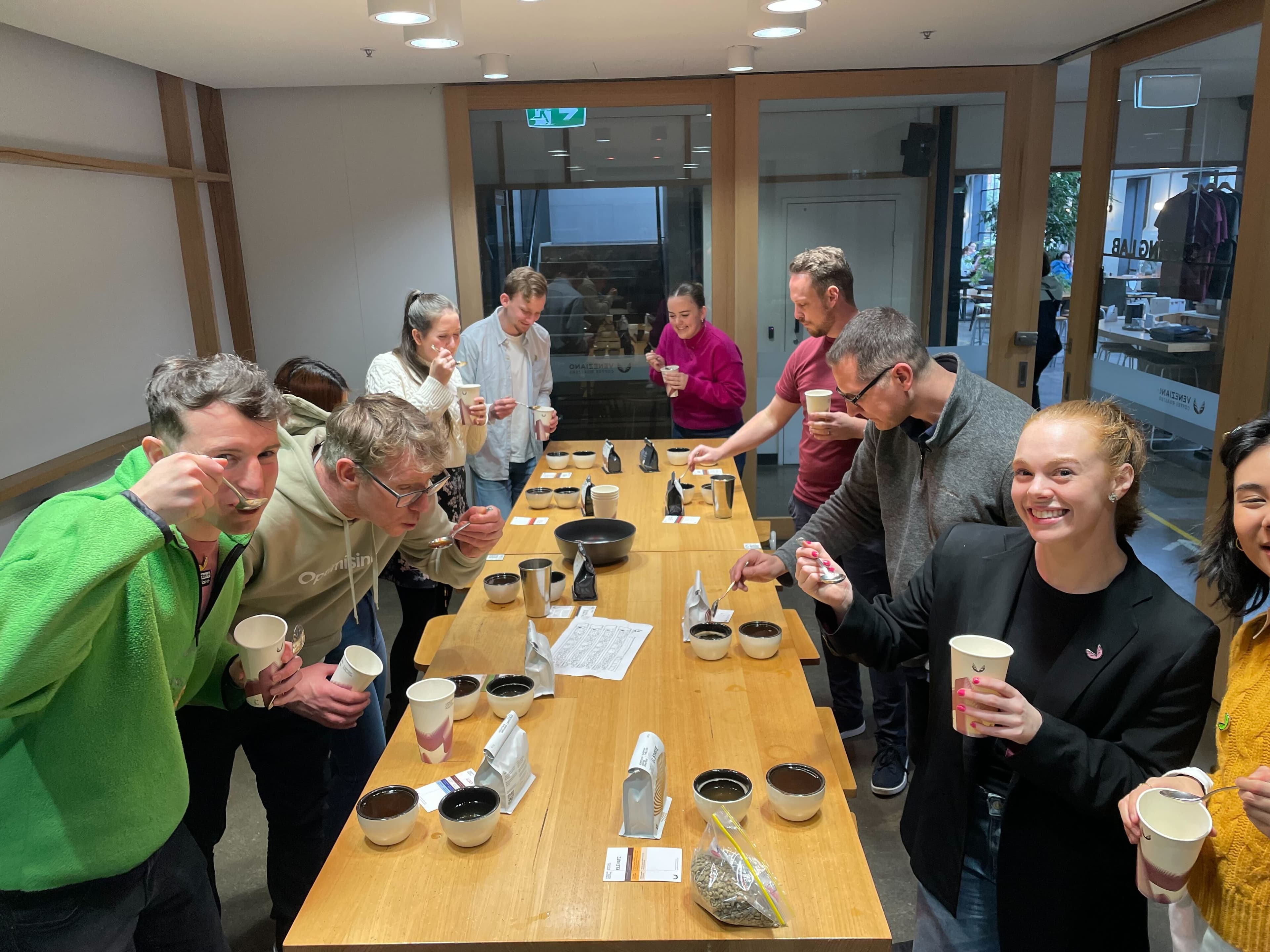 ---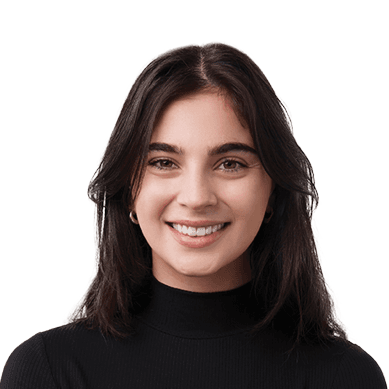 Kara Moss
People and Culture Specialist
As our People & Culture Specialist Kara ensures the office is a well-oiled machine! From organising all our team events to ensuring everyone has everything they need to succeed, Kara is using her love of people and culture to help make the Optimising environment better for all. Her strengths include never missing an Optimising birthday and stealing the microphone at Optimising karaoke nights.
In her spare time Kara likes to spend time with her family down in Williamstown or share a bottle of chilled red with her friends on her ginormous picnic rug. 
We value purpose over profit and take action.
Our values and beliefs have always set the tone and approach to our business. It's not just enough to grow as a company and produce profits, we have a global responsibility to make our economy more inclusive and sustainable. As both a B Corp and a member of 1% for the planet, we have further cemented this purpose within our organisation.
However, our work isn't done quite yet. For Optimising, this is simple the start of our journey towards building a better business and world!
Find out more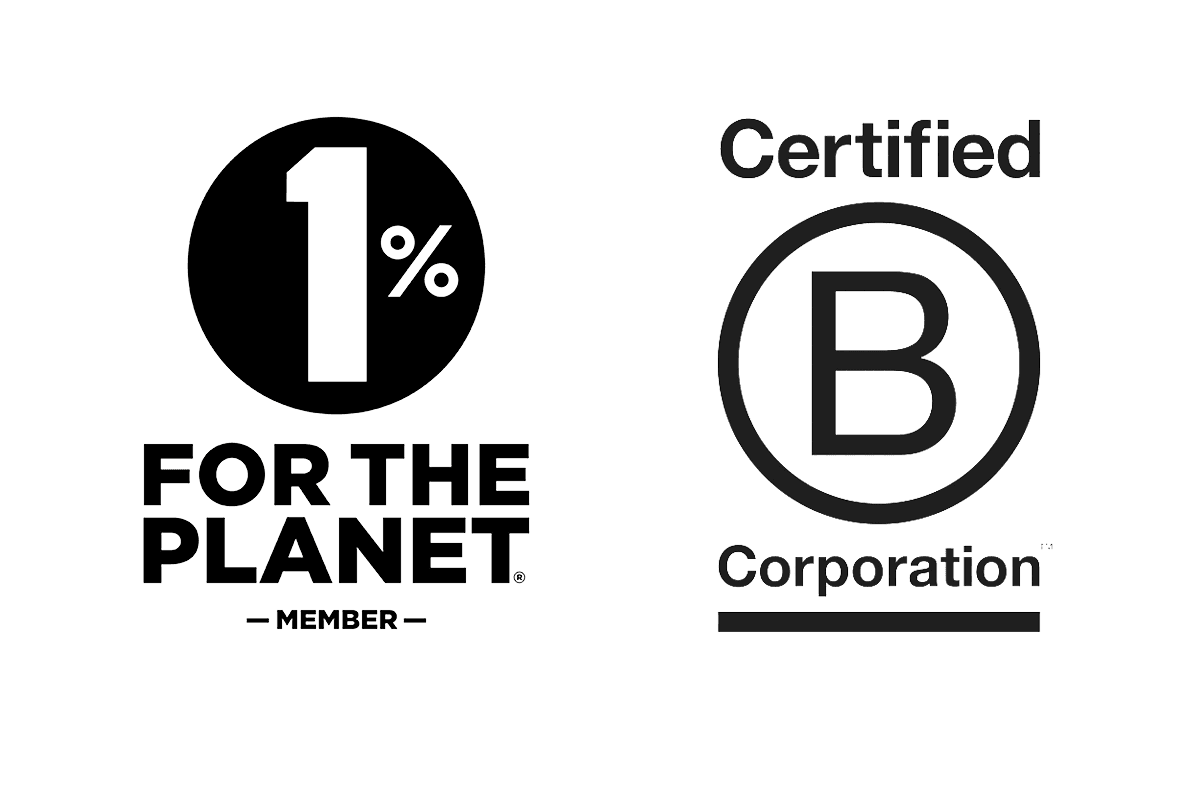 Partner with
the real deal
Chat with us today and we'll get you the results you deserve.
We acknowledge the Wurundjeri Woi Wurrung people as the Traditional Owners of the land now known as Richmond. We pay our respects to Elders from all nations - and to their Elders past, present and future.
Optimising is committed to cultivating and preserving a culture of inclusion and connectedness. We are able to grow and learn better together with a diverse team of employees.