Skip to content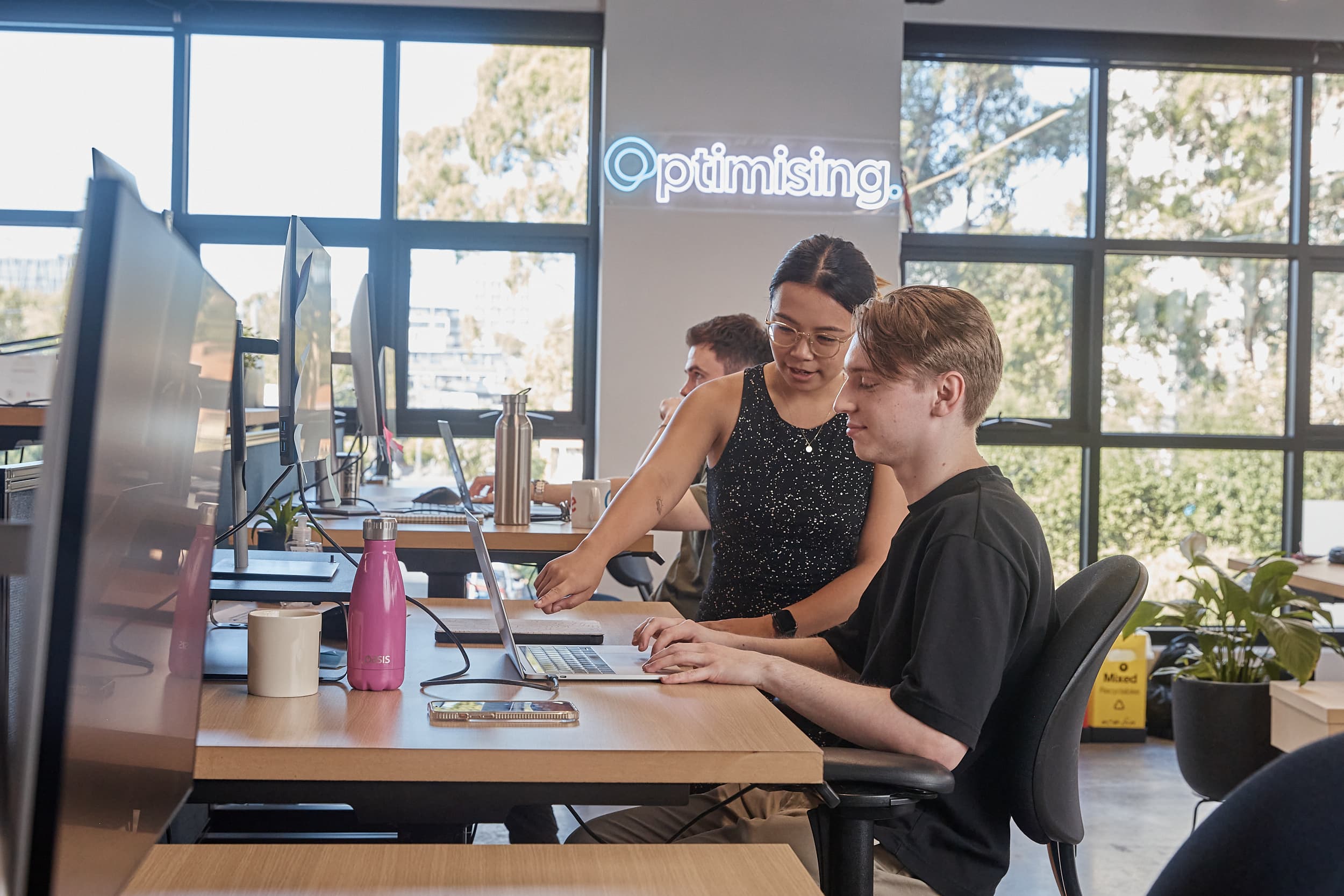 The green warrior endures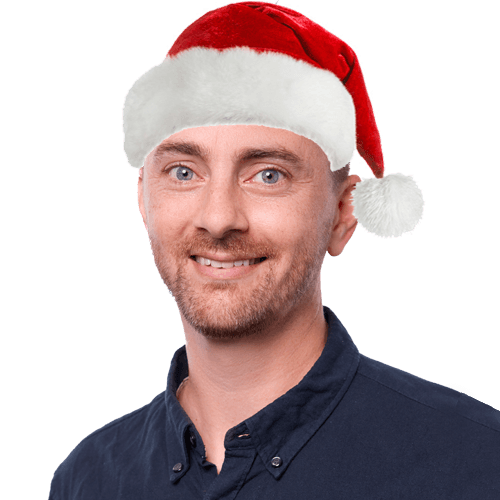 James Richardson
Co-Founder & Partnerships
Perhaps it's not a phase after all. Optimising's own Captain Planet, Daniel, went on green mission a few months ago.
Newcomer, Paul, showing us how it's done.
As we mentioned on our previous blog post, Daniel redecorated the office with coloured recycling bins, delivered sermons on the difference between hard and soft plastic and changed our electricity company to a provider that wasn't so hell-bent on burning coal.
I'll admit, I thought at the time that this trend wouldn't continue, but to our credit, Optimising has climbed another branch on the green tree and even got it's own compost heap. Well, kind of. It's not a massive outdoor compost like I had in mind, but that would be a little ridiculous on our concrete rooftop!
Instead, we're using a technique called 'Bokashi' to break down our kitchen scraps. Our bokashi bin, which was bought from a local company called Maze, works by fermenting food scraps in an air-tight container that sits on our kitchen bench. Instead of letting the mixture rot outdoors, the process is much more similar to pickling.
We can ferment practically anything we're told, even left-over meat and dairy!
To activate the process and prevent any nasty odours, we spray the contents with the bokashi liquid, which is a special mixture containing micro-organisms lactobacilli, yeast and phototropic microbes. The unit has a tap at the bottom where we can drain the liquid it generates, dilute it, and use it to water a lucky Optimising team member's garden. It takes about two weeks for the cycle to complete, after which you bury the mixture in your veggie garden and allow soil microbes to finish the work.
All that's left to do now is complete the cycle. I vote that whoever enjoys the most nutrients for their veggie patch brings some of the harvest into work! I'd love a vine-ripened tomato in my toasted sandwich...
---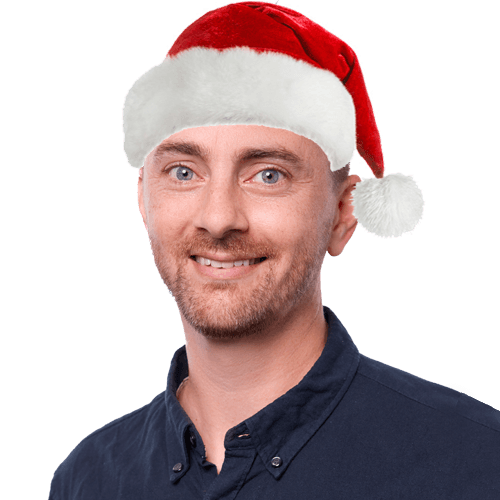 James Richardson
Co-Founder & Partnerships
Working in the SEO industry for many years alongside some of Australia's biggest brands, James started his online career running online Sports Fan sites, as well as cutting his teeth on several successful eCommerce brands and content sites.
Previously holding various senior roles across the Sales and Marketing teams for ASX listed companies, he went on to found Optimising with Daniel and is proud he has helped mould it into one of Australia's leading SEO agencies.
When he's not in the office he's at home having pretend tea parties, or building a cubby house in the lounge room with his three young girls.
We value purpose over profit and take action.
Our values and beliefs have always set the tone and approach to our business. It's not just enough to grow as a company and produce profits, we have a global responsibility to make our economy more inclusive and sustainable. As both a B Corp and a member of 1% for the planet, we have further cemented this purpose within our organisation.
However, our work isn't done quite yet. For Optimising, this is simple the start of our journey towards building a better business and world!
Find out more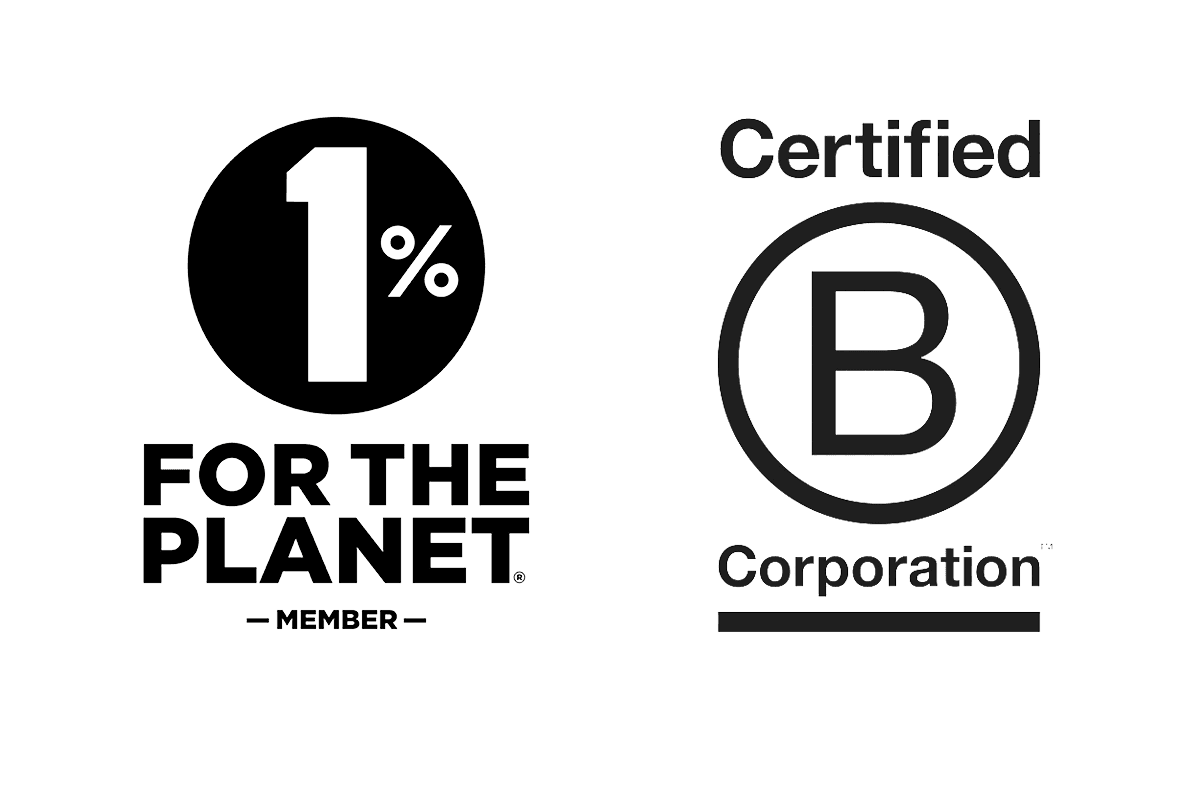 Partner with
the real deal
Chat with us today and we'll get you the results you deserve.
We acknowledge the Wurundjeri Woi Wurrung people as the Traditional Owners of the land now known as Richmond. We pay our respects to Elders from all nations - and to their Elders past, present and future.
Optimising is committed to cultivating and preserving a culture of inclusion and connectedness. We are able to grow and learn better together with a diverse team of employees.