A cluckin' good SEO campaign
Home of the legendary PERi-PERi chicken
Nando's is synonymous with excellent peri-peri chicken. With over 150 restaurants across the country, Australians are hungry for Nando's locally sourced delicious chicken and plant-based meals. Nando's have successfully made healthy food interesting and continue to expand their PERi-PERi offerings with a range of hot sauces. However, the iconic restaurant chain does more than serve its customers with delicious food. 
Nando's continues to inspire with their purpose to change lives. They give back to the South African communities which they were founded from, as well as helping local Australians. 
The Challenges
The knock-on effects of COVID-19
With every SEO campaign comes a range of challenges. For Nando's, it was the global pandemic COVID-19. The effects of the Coronavirus was felt by every industry, but restaurants and other hospitality businesses were no exception. Nando's had a significant portion of their business derailed due to the lockdown restaurant closures and consumer economic uncertainty. However, the demand for delivery considerably increased. 
Responding to the surge in demand for local delivery, Nando's required a strategy that best leveraged their existing channels. Optimising suggested to build Nando's presence within local search through Google Business Profile (GBP), formerly known as 'Google My Business', updates. Optimising also aimed to improve visibility for non-branded terms and ensure that the user experience on the Nando's website was seamless. The size and complexity of this campaign also added another challenge for Optimising. 
The Strategy
A comprehensive and responsive campaign
Optimising worked with Nando's Australia to develop a national SEO campaign to increase brand visibility and online orders. The campaign involved improving Nando's website so it would enhance user experience and engagement. These improvements also resulted in Google being able to successfully crawl, index and rank the site higher in search results.
To respond to the complexity of the campaign, we utilised our Pods offering to successfully achieve the intended results. Pods put together a specialised team with a range of skills and backgrounds to work together on a comprehensive campaign. 
The team for the Nando's campaign included the following:
Senior Technical SEO Specialist: Responsible for the campaign strategy and results
SEO Specialists: Responsible for the campaign management and implementation of strategies
Delivery Lead: Responsible for timelines, delivery, and client communications
For specific tasks on the Nando's campaign, we brought in developers, content specialists and other required SEO resources.
Nando's was one of the first adopters of a new "Pod" structure within our teams, which has allowed us to bring to the table new and insightful ideas from people who specialise in key areas relevant for campaign. This means we are well equipped to handle a range of challenges and tackle them at scale together with the Nando's team.

Harry McNamara (Delivery Lead)
Improving the online ordering experience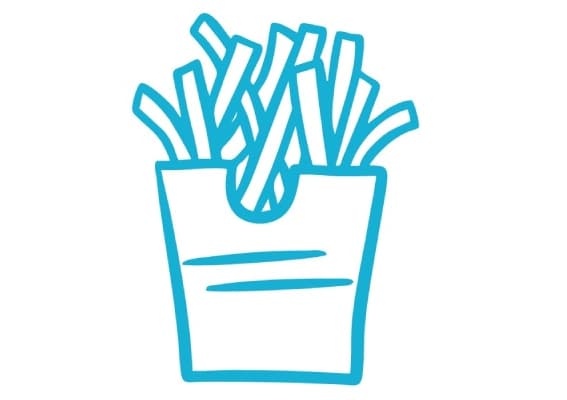 To address the major challenge of COVID-19, we started with a comprehensive audit of the Nando's website. This included conducting a delivery partner link audit, checking Nando's delivery partners such as Deliveroo, Doordash and Uber Eats, had the correct restaurant location with all available delivery partners and the correct URLs.  We wanted to prevent any potential barriers for customers attempting to order Nando's through delivery services.
Boosting keyword search
The next step was ensuring Nando's would improve ranks for related keywords. So, we targeted menu, restaurant and product-related search terms to boost Nando's rankings across different categories. 
We focused on improving visibility, traffic and revenue for non-branded search terms. If somebody was hungry and looking for takeaway or delivery options online, we wanted to make sure that Nando's was best placed to be part of their consideration.

Jim Ferguson - Head of Digital at Optimising
We tackled both branded search terms (such as "Nando's") and non-branded (like "chicken restaurant"). We also included an emphasis on non-branded keyword restaurant searches and increasing rankings with search terms such as "food near me", "delivery" and "takeaway". 
Promoting products and recipes
As many customers were choosing to not dine-in due to COVID-19, we knew that promoting the products Nando's offers was important. In order to increase the visibility of their PERi-PERi products and recipe dedicated pages, we elevated the title and meta descriptions to read clearer and instantly engage users. 
We incorporated more colourful and punchier language to better reflect Nando's overall branding and make it easier for users to understand the product offering or recipe. For the PERi-PERi products, these titles allowed Nando's to really stand out among other grocery competitors on the search results.

Amy Ho - SEO Specialist at Optimising
Increasing Google My Business visibility
Nando's wanted to target hungry customers looking for a local restaurant or food option so we utilised Google Business Profile. The "map pack" on Google includes all businesses listed at a specific location and will prioritise websites in the map pack over organic search. 
Partnering with Inlight
Inlight and Optimising have worked together for over seven years, and we've always had a very strong, collaborative working relationship which allows each business to bring their best to the table.

Christopher Sheriff - Delivery Director at Inlight
Inlight's challenge was to build a fast, scalable, industry-leading platform that enabled immediate delivery for new and existing Nando's customers. The final site included a number of industry-leading features such as using a Headless CMS with Craft, React & React Native (which extended to the app as well), and an insightful and data-driven menu powered by Redcat.
Whilst the new platform had already started to garner impressive results following its release, Optimising's focus now looked at how we can take this even further using the new systems and platforms, and work with Inlight and Nando's to continue improving the site technically in the ever-evolving ecosystem that is digital.
As partners on the Nando's campaign, we worked closely with the team at Optimising to produce continuous improvements and performance enhancements to the Nando's platform. We're proud of the partnership and how we've been able to achieve success for Nando's.

Christopher Sheriff - Delivery Director at Inlight
The Results
Some quick stats
Here are a few statistics to dazzle you. Since February 2021, Nando's SEO campaign has resulted in:
Overall 44% growth in organic traffic to PERi-PERi product pages
30% increase in organic traffic to the recipe pages
Over 10,000 impression difference for keywords "food delivery near me" and "food near me"
Some restaurant locations have seen click and impression rate double
Non-branded search queries have improved by 1.4 (150%)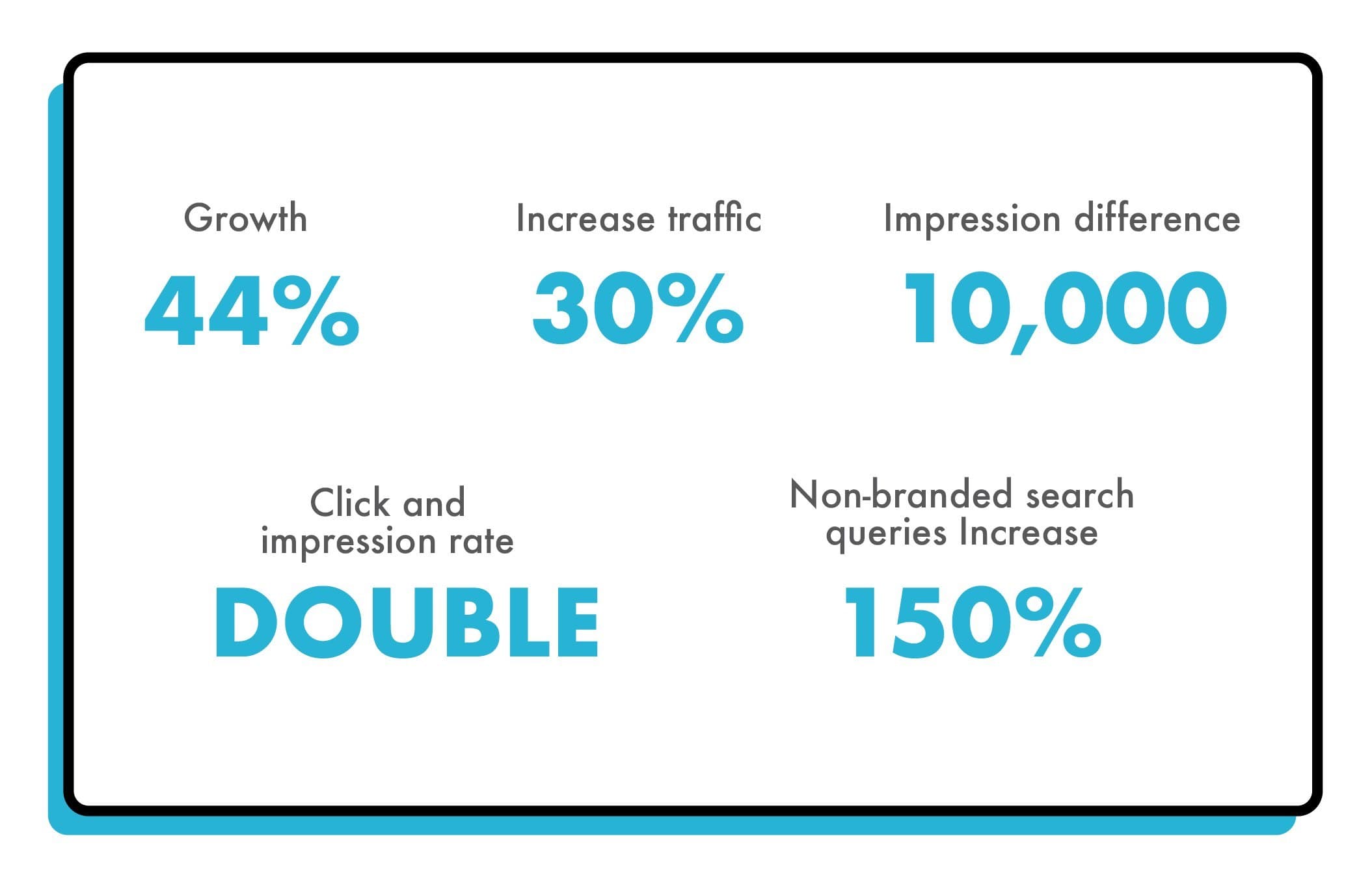 Our dedicated SEO strategy has made a huge impact on Nando's google search performance. 
This in turn has resulted in a significant increase of sales made through the website as well as other delivery partner channels.