40 Years experience and solid Google rankings
Staying on the right side of Google
Being a well-known name, what they need is the online visibility to keep them on top of the game when it comes to rankings - ensuring they continue to remain relevant.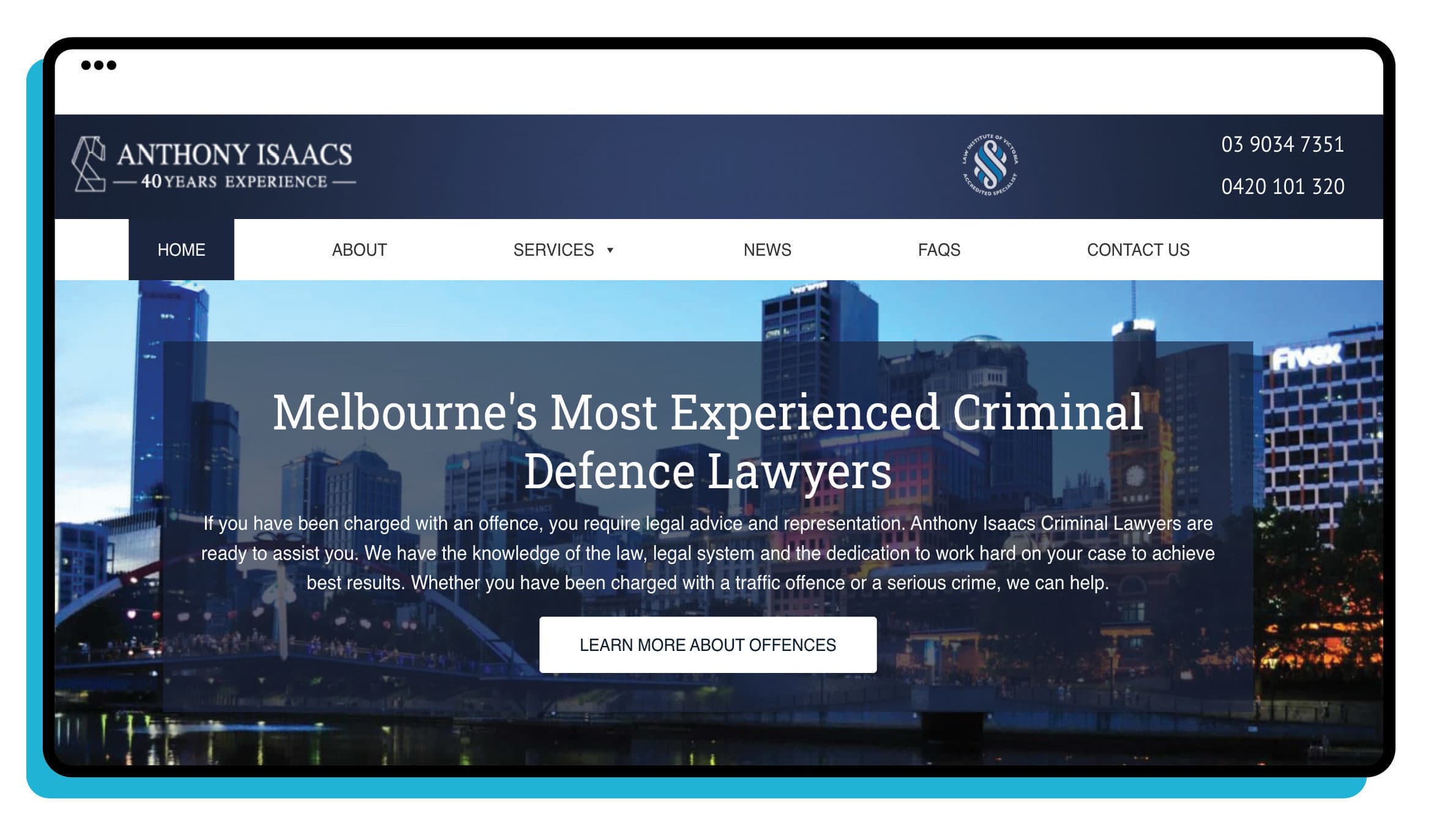 The Challenge
Solid existing rankings & previous SEO authority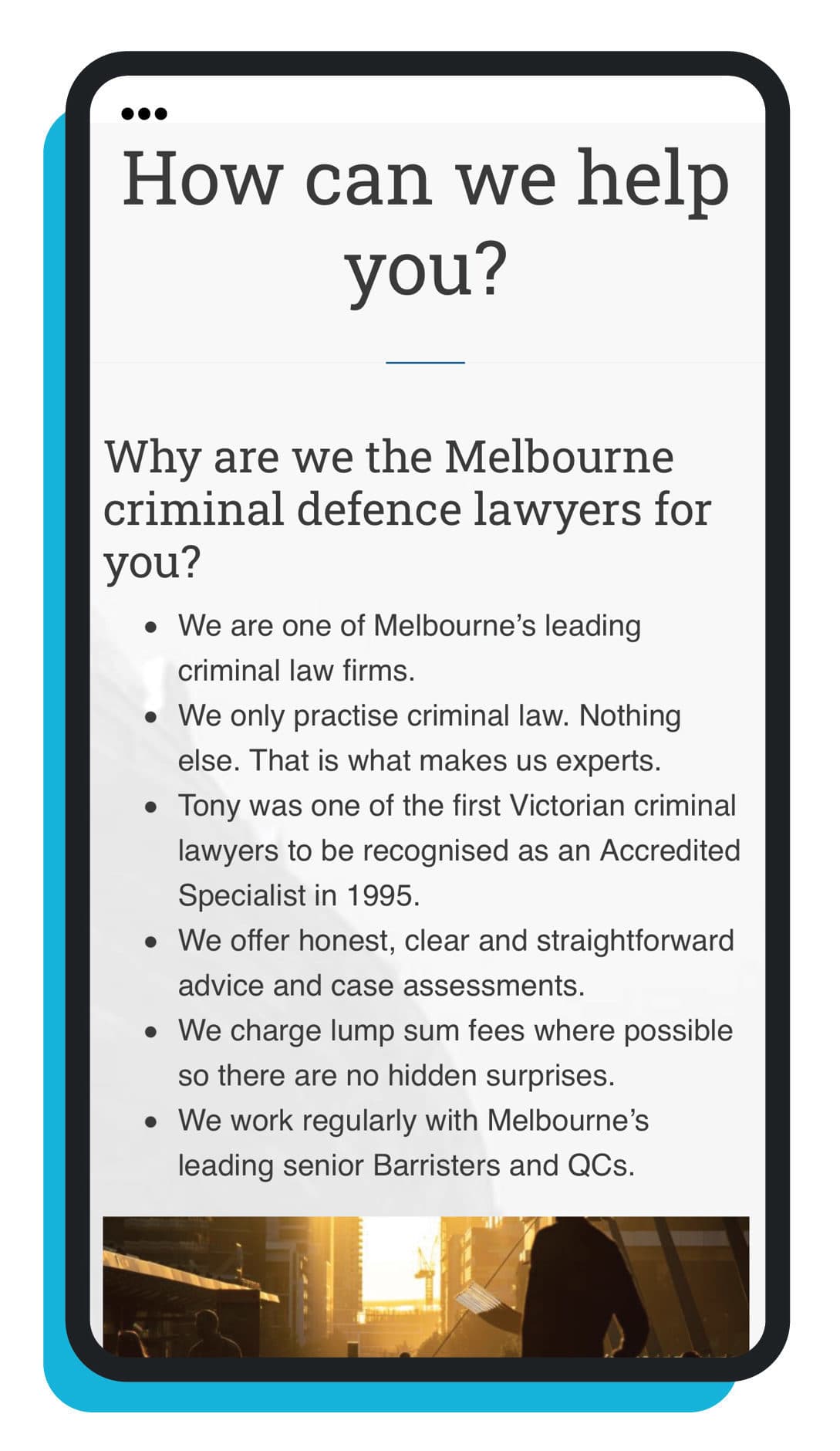 When Anthony Isaacs approached Optimising, we were presented with an unusual situation - they didn't exactly have an immediate SEO problem.
They had a solid Google ranking, achieved by building up decades of relevant content. Their long-standing presence in the field had also translated to their high online visibility. This led them to possess that coveted #1 position for many high-traffic terms relevant to their niche.
It sounds like they didn't require any more external help, but high rankings aren't always a given. When Optimising stepped in, our goal was to keep propelling them forward - growing their traffic and maintaining their dominance in the world of Criminal Law.
Our Solution
Keeping on top of the pack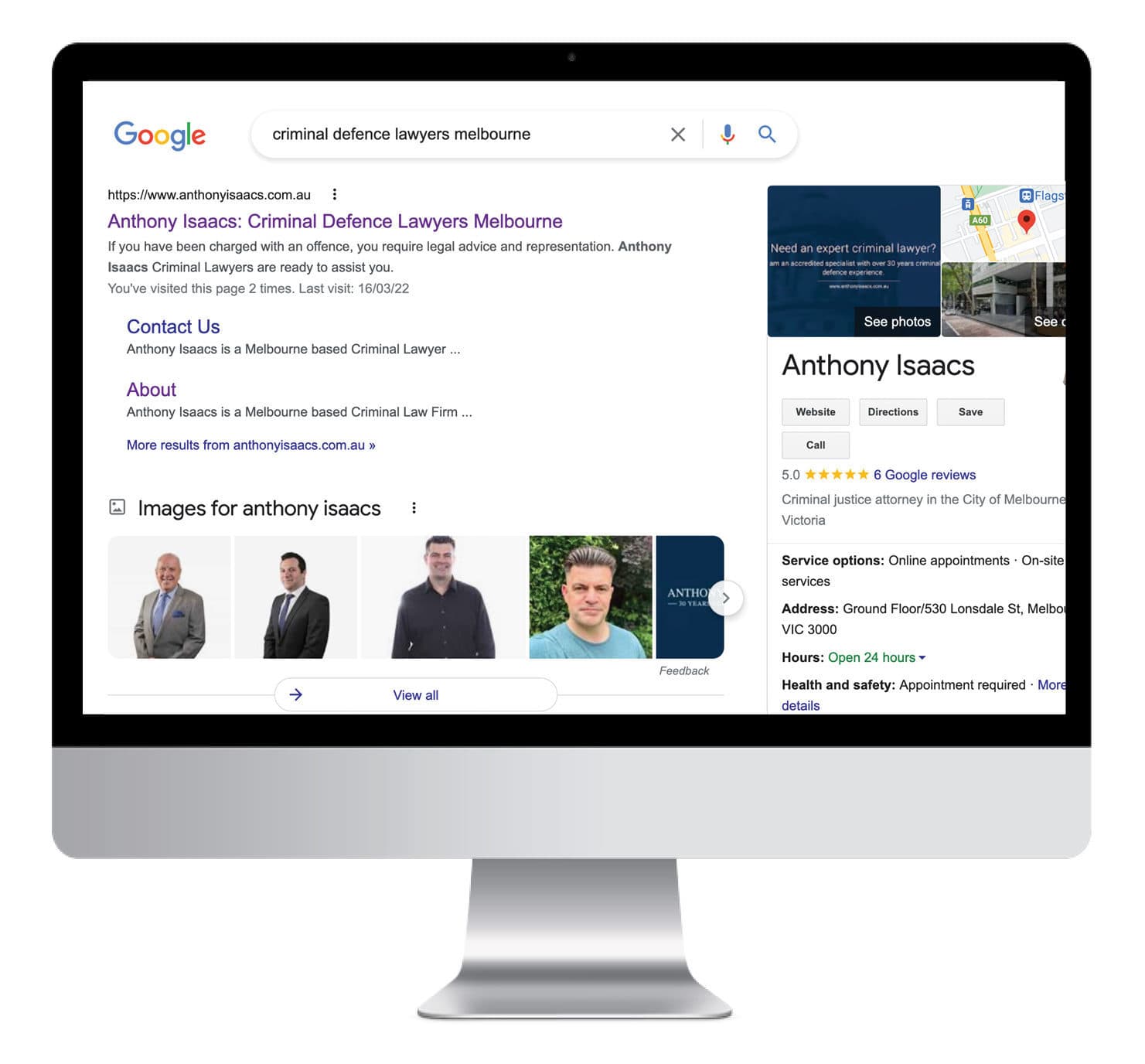 Optimising began the campaign by doing a thorough sweep of the site, focusing strongly on keywords the client wanted to rank for. This was done by making sure the content was intricately mapped to appropriate pages on the site.
In addition to this, we changed the homepage content from the 3rd-person to 1st-person to give the language a more personal approach.
Throughout the campaign, Optimising placed a strong emphasis on adding Anthony Isaacs to many industry-relevant directories, ensuring consistency of NAP (Name, Address, Phone Number) details. This minor yet extensive move has led to Anthony Isaacs' increased dominance in terms of criminal defence lawyer-related keywords in Melbourne. The use of schema markup has also improved Local SEO for the firm.
The Result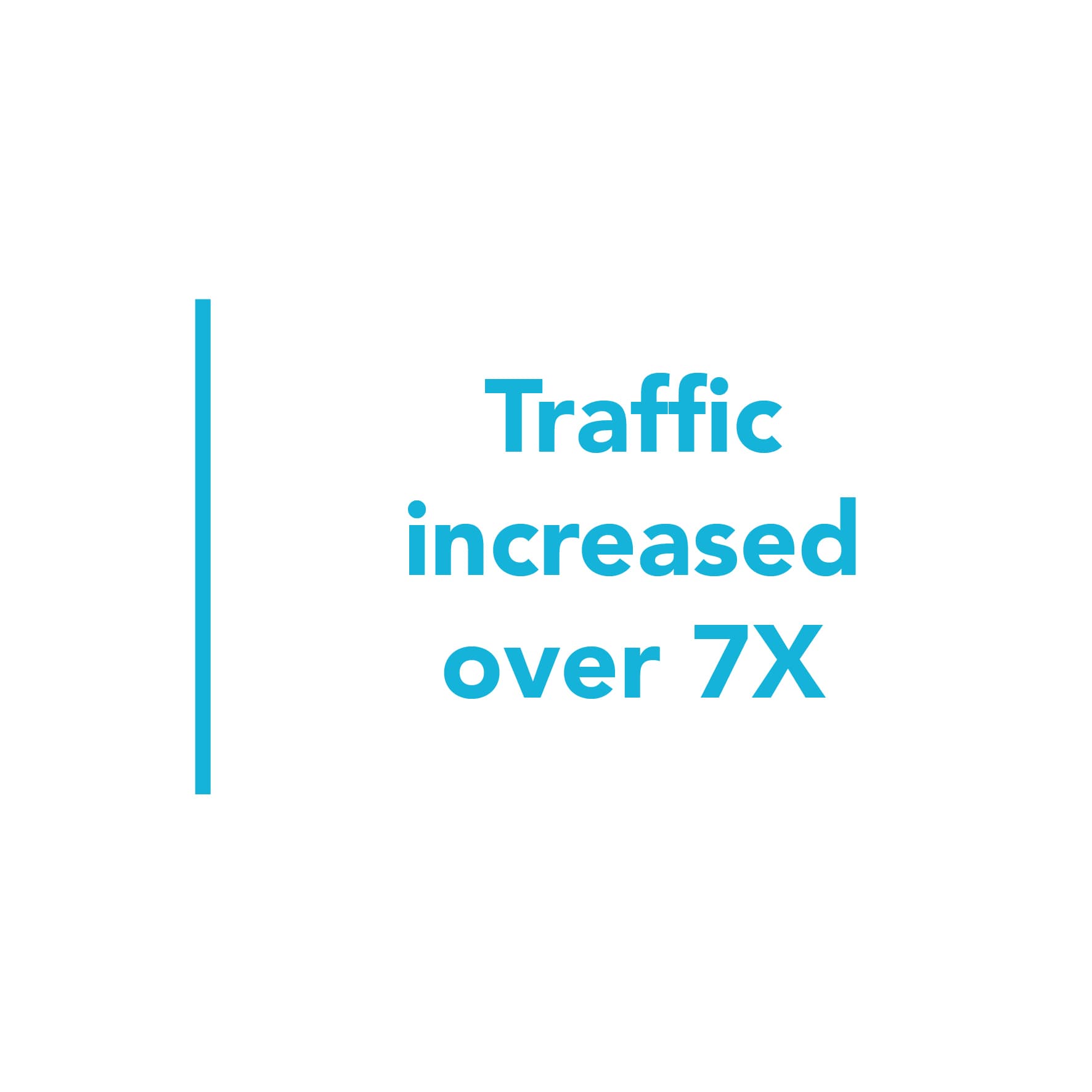 Since beginning the campaign in July 2016, Organic Traffic has seen year on year growth.  Keywords have also significantly improved compared to their initial benchmark rankings.
In two years, the site saw a tremendous leap in Organic visits, totalling a 612% increase -  2016 saw the site average a few hundred Organic visits, while in 2018 it received more than 1500.
I came to Optimising after speaking with a number of SEO businesses about our company and what we wished to achieve. Their professionalism and attention to detail is second to none and most importantly, their results speak for themselves

Anthony Issacs