From nothing huge growth
A recipe for a great campaign
Founded by Kylie Richards and Louise Davey, Cake Decorating Central was born out of a love of cake and has grown into a multi-location business over the last 16 years.
Their business is all about all things caking and baking with the highest level of customer service and advice. 
Very established in their communities with their bricks and mortar stores, COVID-19 brought new challenges, and the push from their customers to be online - so that's where they went.
The problem was their Magento site was a dinosaur.
Kylie could see her competitors pushing forward with new websites and strong digital marketing strategies and could see that this would also benefit her business, but didn't have the time or resources to do it herself.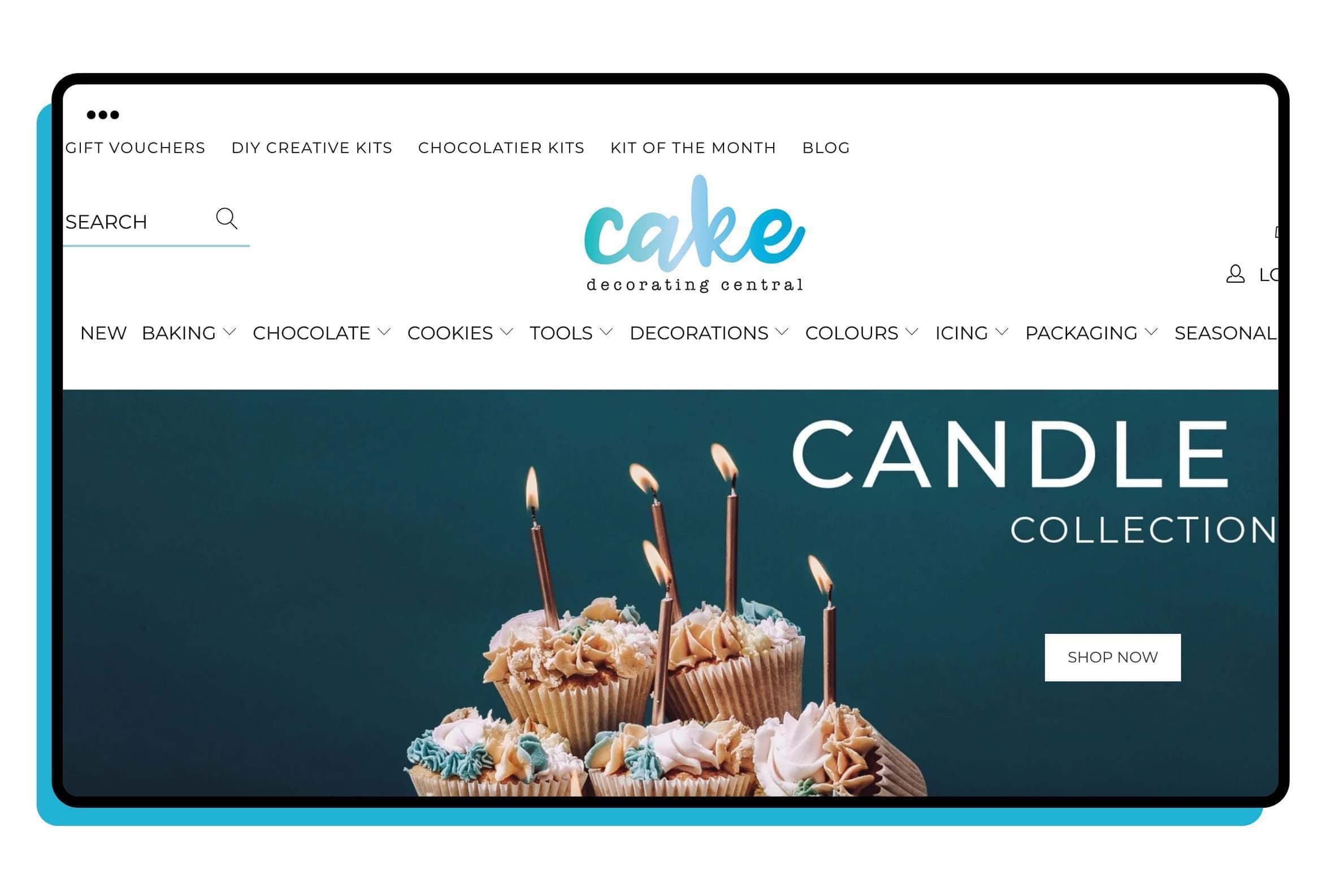 A Magento to Shopify Replatform
The Hope Factory & Optimising come together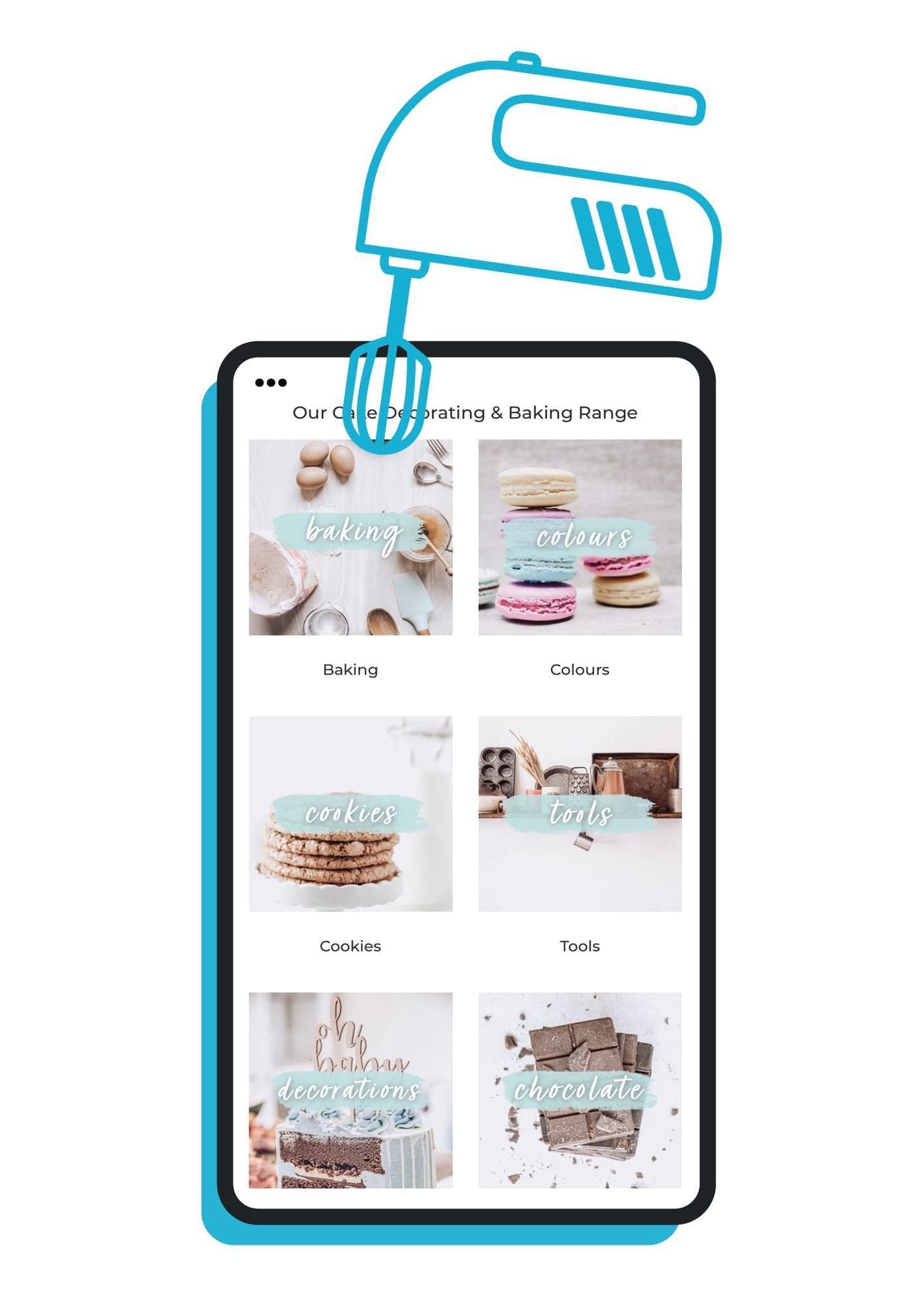 Moving platforms is a huge undertaking - and one that should never be taken lightly.
Choosing the right team is important - which is where this story starts.
The team at The Hope Factory have built hundreds of high-performing Shopify stores and was the perfect choice for Kylie and Louise to trust with this important part of their journey.
Optimising and The Hope Factory worked closely throughout the build process, and beyond which has ensured a smooth transition from their old Magento site, to the brand new Shopify store you see today.
It is easier for us to use and to add products tob the inventory ourselves, and we can jump in and make changes faster...our inventory and tracking has improved dramatically since moving to shopify

Andrew Cox, The Hope Factory
Prior to launch we worked on the following key areas to manage the transition:
Setup our SEO tooling (keyword tracking, reporting, GA, GTM, etc.)
Map required redirects between old and new URLs (A combination of scripting and manual work)
Check no major missing content themes
Work on metadata across the website (And ensure any old is carried over)
Validate XML sitemap/s
Liaise with The Hope Factory on implementation of SEO functionality such as:
With their new Shopify site, Kylie and Louise are able to see what products are selling well, manage their inventory efficiently and push their business firmly into the digital age. 
It is easier for us to use and to add products and manage the inventory ourselves, and we can jump in and make changes faster...our inventory and tracking has improved dramatically since using Shopify

Kylie Richards, Business Owner
The Digital Marketing approach
All the ingredients for success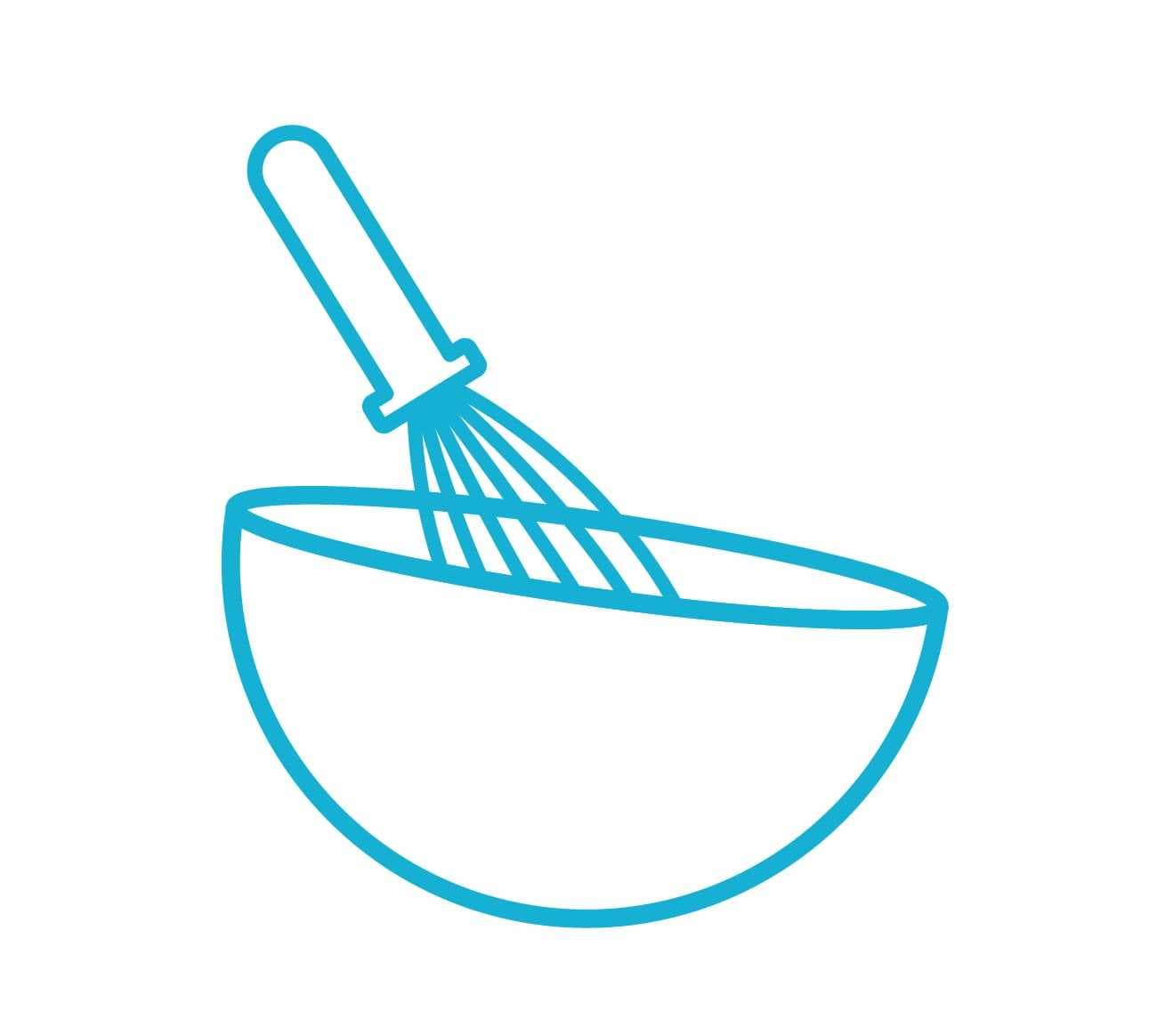 Having done very little with SEO or much in the paid advertising space before, Cake Decorating Central was truly thrust into the deep end. 
Now the migration has been done successfully, we started putting together the pieces to drive more traffic and sales to the website.
A comprehensive SEO strategy focused on key revenue-driving product areas
A Paid Search campaign (Including Google Shopping) aimed directly at driving purchases
The Result
A campaign cooked to perfection
Within just a few short months of launching the new website and implementing our SEO strategy, we saw dramatic increases in organic rankings.
Hand in hand with Paid Ads performing exceptionally well, the team at Cake Decorating Central has a brand new high-performing channel on their hands. 
Within 3 months of the new site launch, revenue had increased 434% and a 313% increase in AVG order value, prompting a long-overdue change in process internally to keep up with the influx of new orders.
"The volume of orders is more consistent and has increased dramatically, we were getting around 30 orders or so on a long weekend, now we are looking at 70 or more."
Paid Ads were a little different as prior to this new website, Cake Decorating Central had not tried any campaigns. After some initial testing, we were able to create a high-performing campaign that comprised:
Google Smart Shopping
Google Dynamic Search
Google Search
Smart Shopping combines standard Shopping with the power of Display remarketing campaigns and automated bidding and ad placement to promote your products and business across networks. This means that we were effectively able to re-target the traffic that has visited the site in this campaign in an incredibly efficient way.
During our initial meetings, we discussed at length the market that Kylie wanted to target to ensure that our Search Campaign was effectively targeted as they wanted to ensure they were attracting the right sort of people through to the site.
Now several months in, we are constantly seeing our ROAS increase and in the last month, we have achieved a ROAS of 10.75 - which Kylie has been ecstatic about.
Being a very niche market with our business which is cake decorating supplies we were concerned as we have found in the past that people just don't get us and what we need. Both Amber and Isadora have made it their priority to understand exactly who our customers are and are constantly learning about our products and services.

Kylie Richards, Business Owner