We increased Organic Traffic 10x
Part of a household brand name, Jim's Trees has more than 50 franchises around Australia.
Being a franchise model brings with it many challenges and opportunities, and when National Franchisor, Niko Kurta came to us - we knew how we could make a difference.
Jim's Trees had a long history of SEO before they came to us, they had dominated early before working with some agencies and seeing organic results suffer due to bad practices.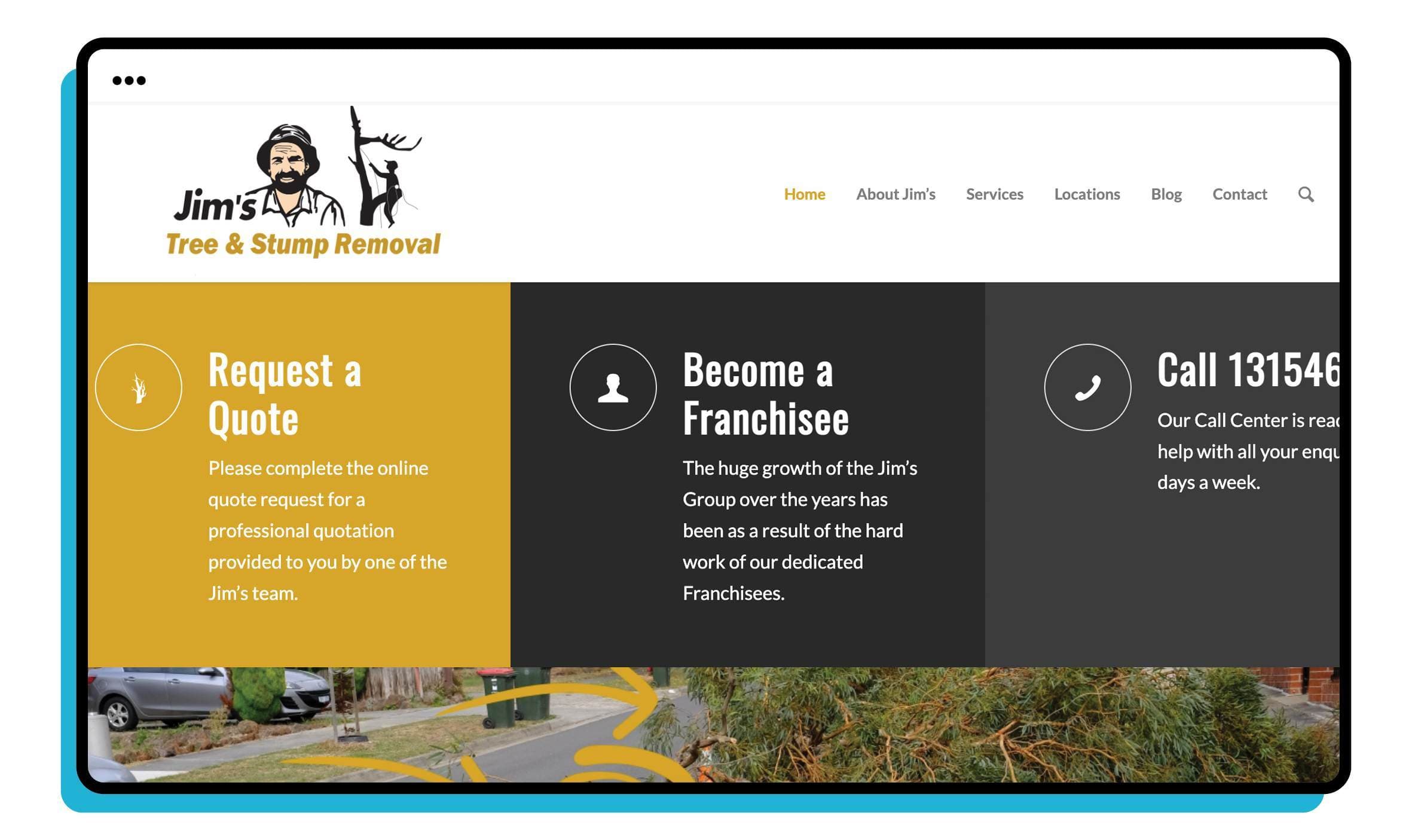 The Challenge
When we began the campaign in 2019, the campaign was in a very bad state:
Organic traffic down more tha half of where it was in previous years
Spending more than ever on Google Ads and Facebook to maintain lead levels required by the franchisees
Google My Business listings (50+) in a state of suspension for various reasons
Our directive was to fix all the issues preventing Jim's Trees from its rightful ranking positions, and allow them to reduce their reliance on Paid Ad channels.
Our Solution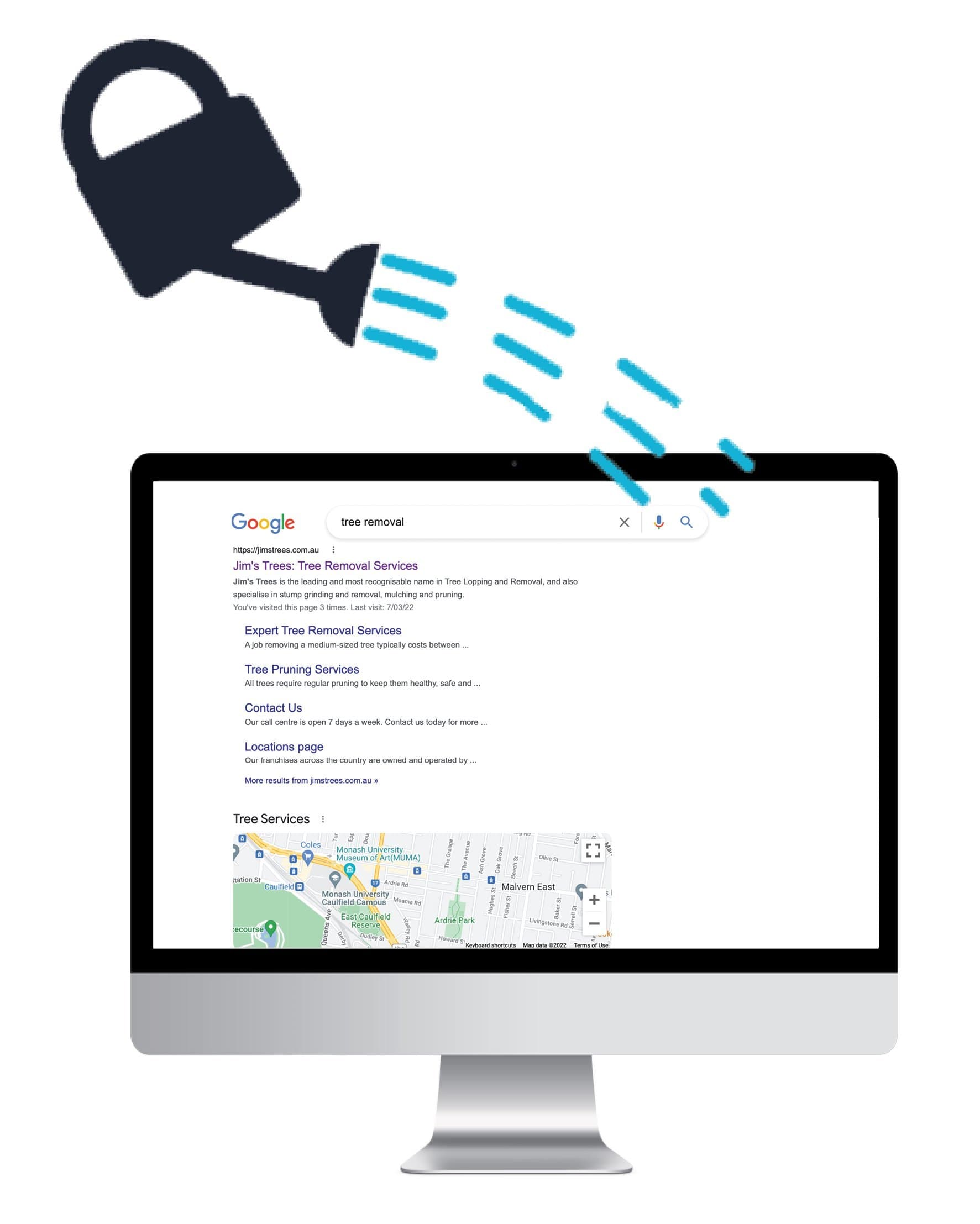 Fixing this was not an overnight process - and this campaign was a real "slow and steady wins the ranks" battle.
If we were going to see a return to previous rankings and traffic, we had to ensure we resolved all the issues properly, and set ourselves a course for future growth.
We did this through:
Spending significant time resolving the GMB issues and getting all our previous listings re-enabled
Redoing a significant amount of On-Page SEO and bringing that up to modern SEO standards
Removing a significant amount of low performing pages (Deleting/Combining and redirecting)
Fixing the navigation and page hierarchy issues
Investing in a content plan and new content rollout that included rewrites of a significant number of existing pages, as well as ongoing blog and news style content
The strategy only worked due to a close relationship with the client, an experienced copywriter, and our internal development and design resources which we leaned heavily on throughout the initial stages.
The Result
To say this campaign has been successful is an understatement. 
Not only have we managed to solve the initial issues, but we have also managed to grow the site through continued On-Page and content strategies.
Current traffic is over 10x what it was prior to joining Optimising
Reduced PPC spend to $0 currently due to the significant increase in organic lead numbers and hitting a ceiling capacity wise
Due to a sustainable strategy employed, these are here for the long term