Skip to content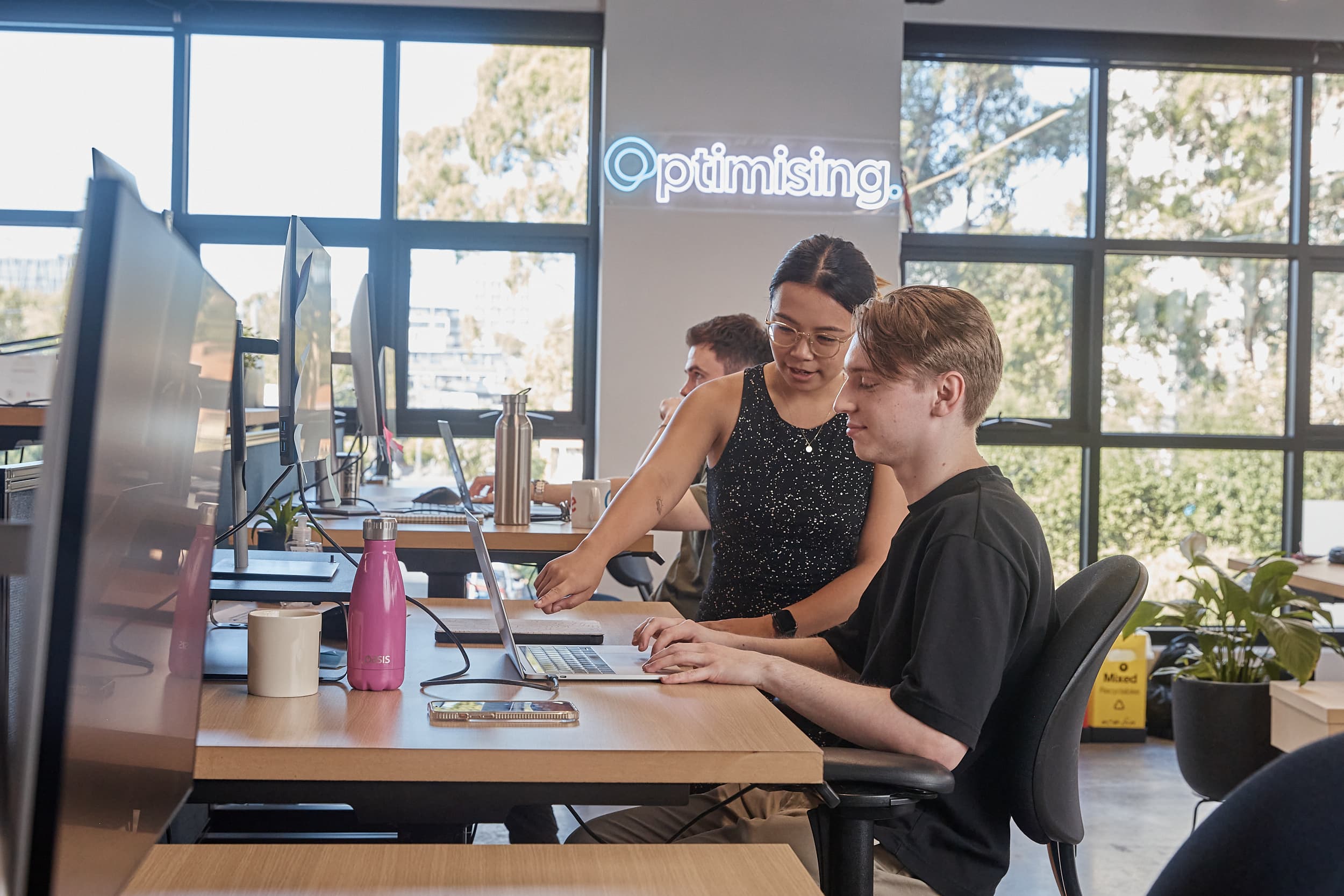 Meet the Team: Maddy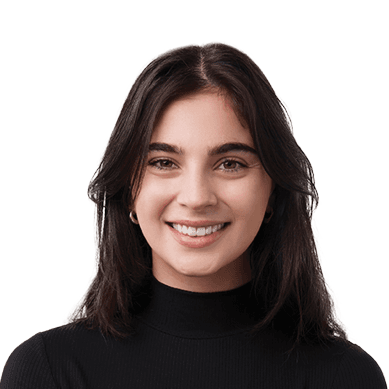 Kara Moss
People and Culture Specialist
It's time to get to know our SEO Specialist, Maddy!
We talk to Maddy about why she loves working at Optimising and what are her words of wisdom for those new to the world of SEO.
When and how did you join the Optimising team?
I joined the Optimising team about fourteen months ago. After I completed my Bachelor of Communications & Public Relations at Deakin University, I was interested in finding a role in the digital marketing space. I hadn't worked in SEO before, however I saw the role of 'SEO Executive' at Optimising and I thought it could be an interesting area to work in. After getting in touch with James [Co-Founder of Optimising], we had a chat about how my skill set could be a good fit and why I was excited about getting into SEO. I was then offered the role and I have been at Optimising ever since!
What makes you most excited about coming to work?
I really love the team that I work with! The culture at Optimising, as well as how we collaborate and work together is what makes this workplace really unique. Knowing that I'll be able to say good morning to everyone, take the time to have lunch together and work on shared campaigns 
What's one thing you can't work without?
My noise cancelling headphones! When I need to concentrate to get a task done they are the best for drowning out any distractions. 
What is an achievement you are most proud of?
Being promoted after only one year of working at Optimising and moving from a SEO Executive to a Specialist role. When I joined the company, I didn't have a lot of experience in SEO. But, I really put in the effort and asked the questions that I needed to understand in order to earn the promotion. I'm really grateful that I received a lot of support in my training and to now be able to help others who are in the same position as me is really rewarding. 
Describe your average day? 
I like to start my day by going to the gym in the morning, exercise gets me wide awake! Then, I head into work, make a coffee and write a  to-do list for the day. Each day can be different, but it usually includes  responding to any client and internal emails, preparing for and attending client meetings and completing 3-4 tasks. These tasks can range from writing content to technical audits to everything in between. There is so much to do and learn when it comes to SEO. No two days are the same,which always keeps things interesting! 
I always make time in the day to review any  of my colleague's work. I'm often asked to help with proofing documents and blog articles  due to my background in communications and keen eye for editing. I put a lot of time into proofing and giving as much helpful feedback as I can, as that's one of the best ways to learn more about SEO. 
Once the work day finishes, I'll head home or catch up with a friend. The good thing about working in Richmond is that there are so many places around to meet up over a wine. Dinner is usually pretty early for me as I like to be in bed by 9pm. It's very important to get your daily 10 hours of sleep.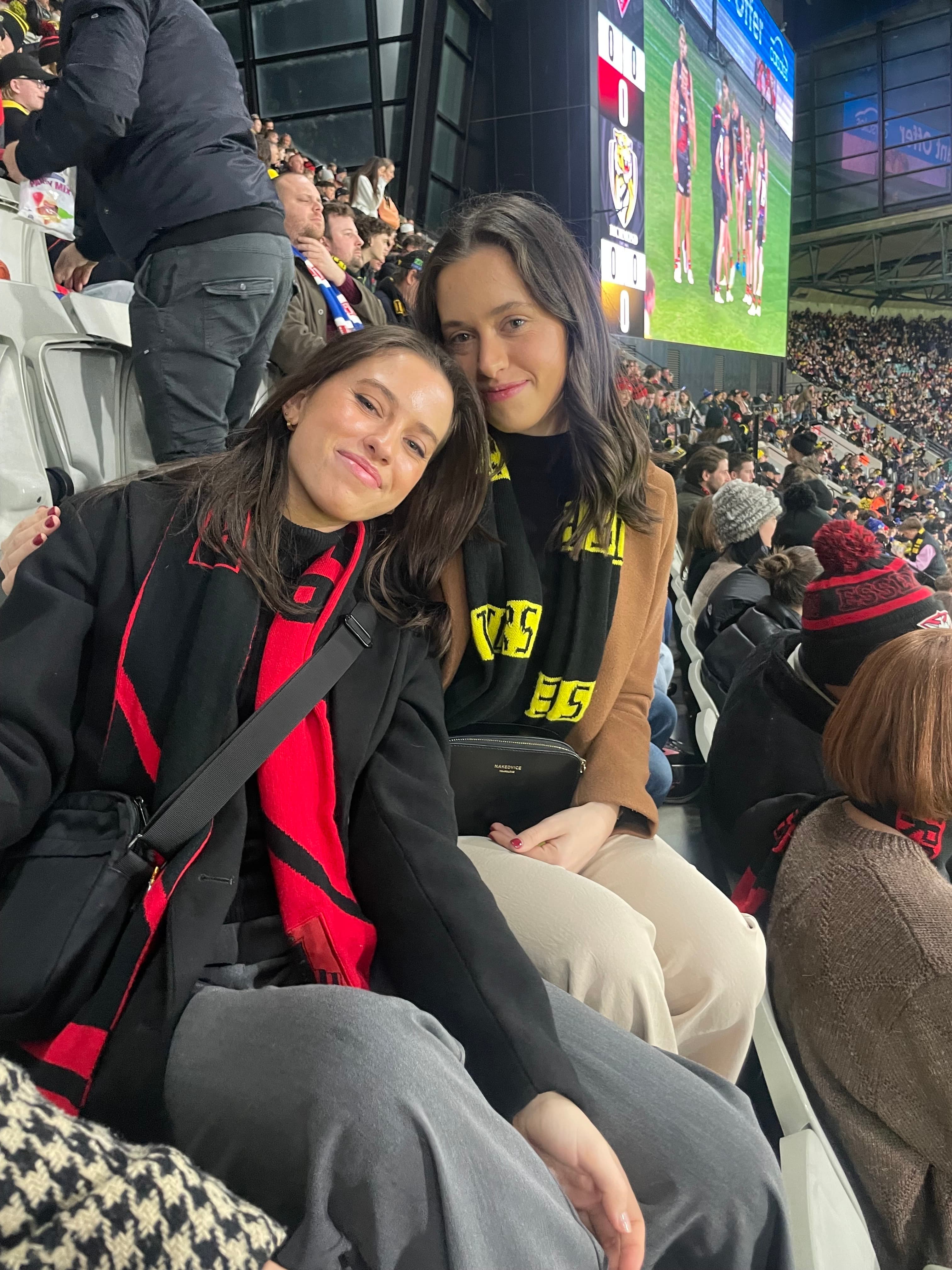 What's the best piece of advice you would give to someone starting out in SEO?
It will eventually make sense! SEO doesn't make a lot of sense at the start and you don't always know why you're doing what you're doing.  Eventually the bigger picture will click into place. Don't be afraid of trial and error, it's normal to get it wrong the first time! Listening to the feedback is how  you improve and learn more about SEO 
The process at Optimising is that everything gets approved and reviewed before it goes out the door. This means that  we have a really supportive team system in place. All the work you do as a junior  gets passed on to someone who has more experience and we all work together to create quality work. This approach means there's a lot of opportunity to learn as a more junior staff member and then opportunity for more senior staff to learn to train.
Recommend three things:
Wear SPF everyday
Fake tan on Thursdays so you are always prepared for the weekend ahead
Go to bed early (Friday and Saturday are obvious exceptions)
---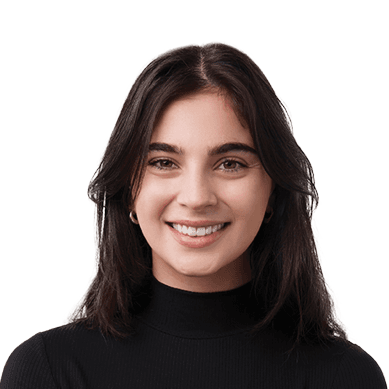 Kara Moss
People and Culture Specialist
As our People & Culture Specialist Kara ensures the office is a well-oiled machine! From organising all our team events to ensuring everyone has everything they need to succeed, Kara is using her love of people and culture to help make the Optimising environment better for all. Her strengths include never missing an Optimising birthday and stealing the microphone at Optimising karaoke nights.
In her spare time Kara likes to spend time with her family down in Williamstown or share a bottle of chilled red with her friends on her ginormous picnic rug. 
We value purpose over profit and take action.
Our values and beliefs have always set the tone and approach to our business. It's not just enough to grow as a company and produce profits, we have a global responsibility to make our economy more inclusive and sustainable. As both a B Corp and a member of 1% for the planet, we have further cemented this purpose within our organisation.
However, our work isn't done quite yet. For Optimising, this is simple the start of our journey towards building a better business and world!
Find out more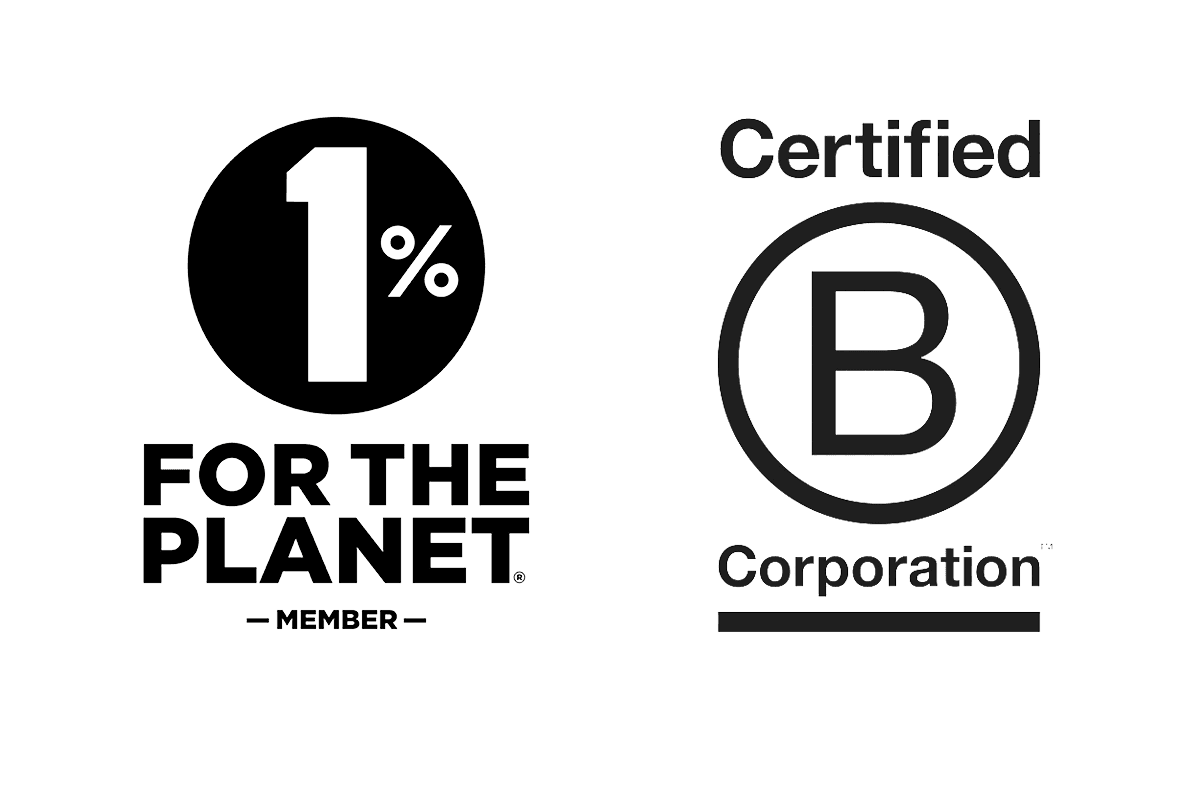 Partner with
the real deal
Chat with us today and we'll get you the results you deserve.
We acknowledge the Wurundjeri Woi Wurrung people as the Traditional Owners of the land now known as Richmond. We pay our respects to Elders from all nations - and to their Elders past, present and future.
Optimising is committed to cultivating and preserving a culture of inclusion and connectedness. We are able to grow and learn better together with a diverse team of employees.